5 Digital Marketing Trends That Need To Die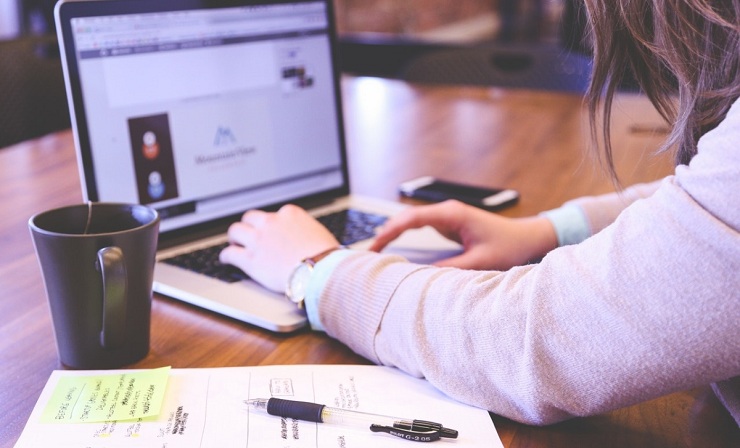 Whether it's you or me, we all tend to jump in a bandwagon whenever a new trend becomes prominent in the market. Isn't it? Same thing happens in digital marketing industry with marketers. Whenever a new trend gets introduced, marketers follow it without knowing whether it will worth following for their business or not. Well, following a trend is not an issue rather it is a kind of marketing strategy for marketers to attract their customers. What exactly an issue here is? Keep following the traditional trends of marketing that you shouldn't, become hindrance in your business growth. Yes, it is true.
So why to follow hackneyed marketing trends that should die? The fact is most marketers don't know the trends they are following are meant to die right away. Don't despair. In this article, I will walk you through 5 digital marketing trends that need to die.
Ready to know? Yes, have a look below.
5 digital marketing trends that you must stop following immediately
If you want to grow your business for long term in future then you should stop following the trends mentioned below –
1. Don't follow keyword stuffed content
You all know how crucial role keywords play in your site, right. It is also because keywords fetch you a good rank, visibility, and high traffic to the site. Due to this reason marketers start filling plenty of keywords in their content which is known as keyword stuffing that Google ultimately penalize site for that. No doubt, keywords are significant for any content but it doesn't mean you start doing keyword stuffing.
John Muller, Google's Webmaster Analyst, confirmed in his tweet that keyword stuffing won't lead to your site being removed from the index. But he said it would be better if we ditch this boring practice from the 90's.
2. A extreme focus on advertising and being personalized
Digital marketing is all about online advertisement of products and services on various digital and social media channels. Now the things have turned upside down. You know why? Because today's marketers excessively focus on advertising and becomes more personalized with their customers. Sometimes, they show irrelevant ads to audience which doesn't contain proper information. In fact, personalization is a boon to marketers but a curse to the customers. Today's customers feel insecure about their personal data, and after seeing creepy ads they start complaining about feeling violated. So stop focusing more on personalized advertising.
3. Uninvited popups
I guess you all are familiar with popups. Whenever you visit any site, you often see a box displaying about a product or service suddenly popped up on your screen, right. No doubt, the pops are very irritating but they are a part of marketing strategy. But now popups are considered to be the most hated marketing tool. As per the study, 50% of the users found popups to be 'extremely annoying.' That's why just save them for expanding your email list that's it. Meanwhile, learn our work here and how we can help you expand your digital marketing business in the future.
4. Offering 'free e-books for novice' banners
Do you think people like to watch your promotional contents whenever they come to your website for information? No, not at all. Their purpose of visiting your site is to get information they are looking for and not the bait you're offering to them. No doubt, offering free-e books helps marketers grow their email list, which basically became a popular trend lately. But now it seems to be fading gradually. Today's consumers are very smart; they know what brands do with their email IDs obtained in exchange for free e-books. Therefore, stop following this trend otherwise your business will not see any long-term growth.
5. Avoid influence marketing
The last digital marketing trend that should die is influence marketing. Earlier, influence marketing was at peak, no doubt it still is. But the thing is now influencers are not honest and reliable. In recent years, most of the cased happened where some of the worst influencers' scandal happened. For example, misleading claims to false advertising, influencers are losing their credibility in the market. Therefore, it is best to avoid influencer marketing because you never know who gets into what and affect your business badly.
If you want any kind of service related to digital marketing, then Curvearro is here to help. We are recognized as leading digital marketing agency in Delhi by SearchGnext in 2020.
Closing words
Digital marketing is highly dynamic in nature which keeps on changing. Therefore, if you keep following the old marketing trends, which aren't worth of your efforts, then don't expect to get success in marketing. The digital marketing trends I talked about in this article must die soon. Unless and until you stop following them, these trends will be prominent in the market and won't produce you any fruitful results.
Till then keep reading our articles and Subscribe to our website.
---