10 SEO tips for Real Estate Company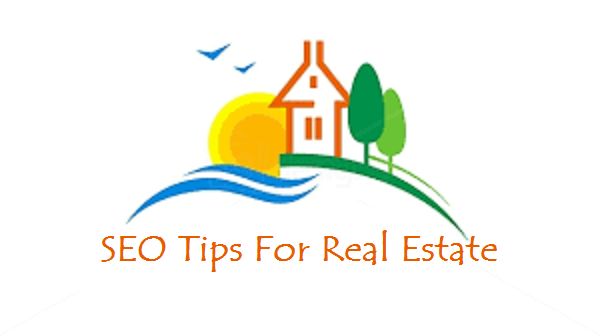 Buying a house has become easy for people because today 90% of home buyers use the internet. Most people prefer buying online anything they want as it saves their time and effort. And If I talk about buying a home then as per National Association Realtor's report, 95% of buyers go online to look for homes. This data shows that online marketing has become very important for buyers as well as the seller.
Almost 86% of home buyers consider real estate website the most useful source of information when buying a house. It simply means that Real Estate Companies must make their website's presence more informative to provide relevant information to every site visitor. So, if as Real Estate Company, you want to get more traffic to your site then you have to put in efforts to rank your site on the top of the search engine results page on Google. This can only be possible if you enhance your SEO performance on site.
In this guide, I will highlight 10 major SEO tips for your real estate website so that you can get more quality traffic for your website on local search. So let's get started with our tips below.
1. Target keyword phrases and their placement
Around 69% of home shoppers begin their search with a local keyword phrase. Keywords are simply your focus words that you want to show up for in searches. You first create a list of keywords that you want to rank for and then place accordingly on pages. You can place keywords in five areas like URL, page title, the title of images, several times on the page, and image ALT tag.
2. Focus on quality
Everybody knows that the internet is full of content. Quantity of content is increasing day by day, but what about quality? Let me tell you guys, the quality of content is more important than quantity. If you provide your customers with relevant and informative content then you will see the more traffic on your site and also Google will reward you with a higher ranking.
3. Conduct an SEO audit
SEO audit is a huge topic in itself. For conducting a local SEO audit, you must pay attention to some core areas such as: site structure, XML sitemap, redirects, page structure, titles, Meta descriptions, ALT tags, URLs, content, keyword placements, visual elements, duplicates, canonical tags, outbound and inbound links, broken links, usability, site speed, etc. if you conduct SEO audit you will see that an optimized site will rank your site nicely.
4. Optimize your website
After conducting an SEO audit and pinpointed all the problem areas of your website, now you can perfectly optimize your site to show up in local search results. You can optimize your site by addressing keyword search analysis, SEO-friendly URLs, image optimization, broken links, redirects, content optimization, site speed optimization, SSL certificate, etc.
5. Go social and Be social
Social media has also become a marketing tool and it can help your SEO efforts. However, it might not improve your rank on Google, but surely it will help you connect with your targeted audience, build awareness, authority, trust, increase exposure, drive more traffic, and especially convert the traffic into potential customers and sales. Through social media, you can expand your real estate business website.
6. Make your site mobile-friendly
I already told you above that most people use their mobile to make an online purchase. If you make your site mobile-friendly then you will surely get much traffic to your site. As per data, 300% growth of real estate company searches on tablets and mobiles year over year. So it's clear that making your mobile-optimized and friendly will become an important factor in your real estate business.
7. Create and optimize video contents
Creating video content will attract the eyes of your customers more than reading the content. You can launch and optimize a YouTube channel, upload videos to your channel on a regular basis, and try to share videos to your site and social pages, and you can also run live-stream on YouTube and Facebook to attract a larger audience. Make sure your videos are optimized for local search.
8. Earn featured snippets
Featured snippets offer your site a chance to get to the 0 spots with almost zero efforts and can provide your page is ranking in the top 10 already. Through featured snippets, you can improve ranking in SERPs, display your offers directly in search, attract users who are interested in your offers, and increase conversion rates.
9. Build backlinks and relationships
If you attract visitors from other sources, Google will reward you for this. If you include backlinks or links in your site from other sites, it will become an important factor in boosting your ranking on Google. This is how you will get more quality traffic to your site and hence help you build good relationships with your clients.
10. Encourage online reviews
We all read online reviews before making any purchasing decisions. Around 84% of people trust online reviews as much as personal recommendations. Reviews can make or break your business. You must encourage your clients to review your company's services. You can also use an online reputation management (ORM) tool to increase the quantity and quality of your business.
With these above 10 points listed our article gets conclude. I hope this blog helped you grasp the knowledge of real estate business and how you can optimize your site with effective SEO tips. Kindly comment below to let us know how you find this article. For more info kindly get in touch with us.
---