10 Reasons to use Programmatic Advertising in digital marketing.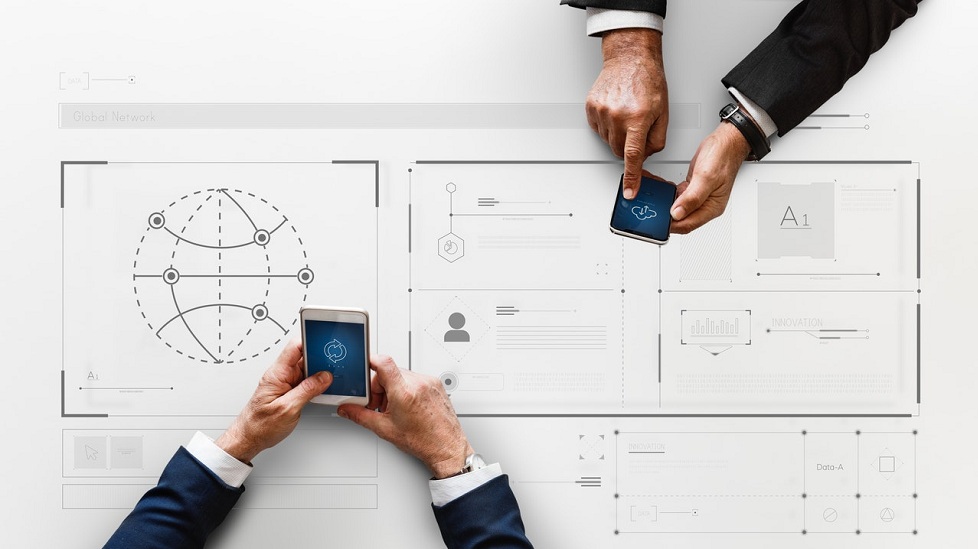 If your business uses online marketing or digital marketing then you probably have heard about "programmatic advertising" and I am sure you might have asked a question to yourself what is programmatic advertising? Am I right, don't worry we are going to give answer of your question.
Programmatic advertising is the future of digital marketing. Sounds interesting! Well, if we see then digital marketing has already been in the trend but what's catching the eyes of the people is programmatic Advertising. This is important to understand is it only catching your eye or you are using it in your digital marketing strategy. However, many marketers are turning to programmatic advertising to boost their digital efforts, better ROI on ad spend etc.
If you're incorporating programmatic advertising in your marketing then it is good for your business growth, but if you're not doing so then maybe you're unaware of it, else you're ignorant of its benefits. Below I am going to share a list of 10 important points that will help you know why digital marketing needs programmatic advertising. Just keep your reading continue.
Let's try to understand with these points.
1. Better Return on Investment
With programmatic advertising, you don't spend money on those who won't even give a second glance to it. The cost-effective process or robust targeting allows you to create a more effective campaign with less budget. Unlike traditional advertisement, programmatic advertising is cheaper and yields high ROI.
2. Upgrade Targeting Strategies
It has the ability to target the audience. You can choose a time and the day when your ads are to be seen and get specified as you want. You can target your audience based on their interest, preferences, browsing behavior, and locations.
3. Advanced Tracking Ability
The advanced tracking abilities of programmatic advertising allows you to see not only the number of conversions but also the category and value of each individual conversion. Here the conversion is secured from those who have viewed and clicked on your ads. Before coming of programmatic advertising, having this type of data was a dream of marketers which now have fulfilled.
4. Automation
Automation in digital marketing helps you to avoid any kind of error which humans tend to do. Now you no need to spend endless hours to negotiate with publishers or filling out forms to buy ad space manually. You can use those hours in data search, strategizing, and creating more effective ad campaigns. It will help you know how you can put your ads in front of the audience.
5. Reduction in Ad Fraud
A good programmatic advertising platform gives marketers an opportunity to keep complete control of the publishers they want to use to target audience. According to recent research, 9% of display ads and 22% of video spending were wasted on bots. Some significant proportion of your display advertising spending is lost to invalid traffic that contains dots and other fraudulent means.
6. More User-Friendly
Your audience wants to see more engaging and eye-catching ads that fulfill their needs and wants. Making more personalized ads will help you grasp the eye of your audience and their attention. And this is the only aim of every marketer to make their ads more appealing.
7. Valuable Insights
This term of advertising gives you valuable insights about your marketing campaigns to improve their performance. You will be amazed to know that programmatic takes more than enough data for a thorough examination. These insights will help you know the performance of your overall digital marketing.
8. Real-Time Management
Programmatic advertising allows you to check and manage the campaign's development in real-time via one dashboard. It also helps you to adjust bids and targeting as needed. You need to keep your marketing efforts in the right direction to stay on the top of results by improving performances.
9. Access to more supply and demand
Publishers publishing the programmatic ads are capable of easily reaching the buyers or customers and increasing their fill rates. This helps digital marketers to expend their products or services in the market as per the demands of their customers.
10. High efficiency
When you use programmatic in your digital marketing then it is the only platform that offers you high-quality leads. With the help of this you can save your time and efforts. It brings enhanced outcomes for your marketing business. That's why programmatic is the only platform where you can have maximum efficiency in your work.
Final Note…
Programmatic advertising is the need of every digital marketer in their marketing business. It is a vast trend with advanced technology that permits automated selling and buying of impressions. The top 10 reasons listed above as to why digital marketing needs programmatic advertising makes it great and valuable. So you can boost your digital marketing efforts if you implement programmatic advertising into your business. You will surely get benefit by using it. In this article I tried to include all aspects of Programmatic Advertising to make it more understandable.
If you have any doubt or you want to know something else, kindly comment below. Get in touch with us for another interesting article. We will be back soon.
---