10 major marketing challenges and ways to overcome them.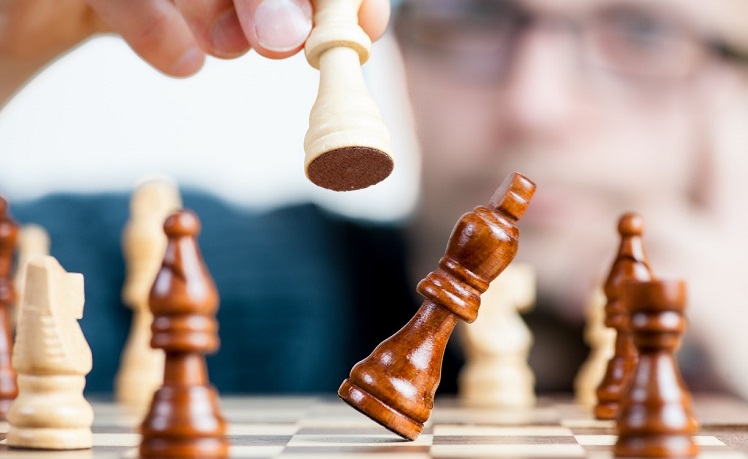 If you're into digital marketing or planning to enter then one thing keep in mind that you will always face 'challenges.' No matter how much successful marketer you become, but there will be times when you will face different marketing challenges. You will also see customer's expectations are changing with the passing of time. This also becomes the kind of challenge for you. However, this is not the one challenge guys, there are many challenges you will face in digital marketing. If you want to know what marketing challenges you can face and what are the ways to overcome them, then you' are landed in the right place.
In this guide, I will share 10 major marketing challenges and ways to overcome them. Let's get started.
10 major marketing challenges and their solution
#1. Use of social media to generate revenue
The first challenge marketers face in the digital world is the use of social media. Many marketers adopt a social media strategy to engage with customers and generate revenue. But the problem comes is they don't know exactly what to do with their social media accounts. They just know how to use them but don't know how to convert social engagement into revenue.
Solution
You can overcome this challenge by providing your sales team with information about your customer's behavior. The more information you get about your customers, the more sales leads you to generate here.
#2. Keeping up with marketing trends
Another challenge marketers face is updating with marketing trends. Most marketers don't update themselves with marketing trends. Over the past few years, marketing has altered significantly. Furthermore, technology has also introduced new tools that make communication better with the potential customers.
Solution
Guys, if you want to be effective in your marketing, you need to be updating yourself with marketing trends. Try to know what are the best tools and methods you can use to approach your customers.
#3. Generate awareness and drive traffic
It is quite common, if you're an online marketer, the one difficulty you will face here is generating awareness of your brand and driving traffic to your site. This becomes a challenge for you. However, before you drive traffic to your site, first try to generate awareness of your brand.
Solution
To overcome this challenge, you need to examine how you market yourself online. What kind of content you write, are you promoting yourself on social media or not. These are some of the points you need to work on. Finally, you will be able to generate awareness for your brand.
#4. Targeting audience with the content
I would say this is the major challenge marketers face. Many marketers fail in targeting the audience with the content they produce. It is very important for every marketer to deliver the right content to the right audience through the right channel. Read below the solution to overcome this challenge.
Solution
To successfully target your audience and potential customers, you need to gain a deep understanding of your customers. You must know about your customer's preferences, needs, interests, and likes and dislikes. Then only you'll be able to target a wide number of audiences.
#5. Managing your professional website
According to the data, managing website is the fourth biggest challenge for marketers. Your website is your asset, this is the one thing through which you gonna fetch visitors, and customers to your site. But the marketers don't build a site that is engaging, attractive, and eco-friendly. Thereby this becomes a serious challenge for them.
Solution
To manage your site, you need to have proper knowledge of maintaining the site. Try to optimize your site, design, and create engaging content. Just creating a site and not managing it properly you will cost you more.
#6. Turning visitors into buyers
The aim of every marketer is to get maximum ROI. But getting ROI is only possible if you get traffic to your site. And that traffic should be converted into potential customers. However, this becomes a challenge, and marketers don't see the relevant results in converting visitors into buyers. What's the solution?
Solution
The only solution you have here is that make your visitors stay on your site, find the right product for them, minimize cart abandonment, eliminate sipping charge, and allow them to complete the transaction.
#7. Increasing ROI
Marketing without getting a return on investment is like sowing the barren land. Every marketer thinks of yielding high ROI for their business. But do you think it is that easy? No guys, every day digital marketing is becoming more challenging. Therefore now it has become a challenge for marketers to generate high ROI.
Solution
To overcome this challenge and generate high ROI for your business, you must start measuring your marketing campaigns. You can use lead generation tracking software to see how much of an impact your campaign is having.
#8. Standing out from the competition
This is quite a common challenge in every field whether it's business, marketing, study, etc. Competitors are always there even if you don't want to. In the digital marketing world, competitors are considering as earth warm they can drain your business without even you know.
Solution
To stand out from the competition, you need to present your brand unique in the market. Moreover, you need to keep an eye on your competitors: their activity, strategy, brand approach, target audience, etc. Also try to conduct a survey among your existing customers.
#9. Consistent need for quality content
Of course, content is king, there's no denying. As a digital marketer you constantly need unique, original, and quality content for your website. You should know that Google can penalize your site if it contains plagiarized content. What can be the possible solution here?
Solution
The only solution here is to research a lot. Produce relevant, well-informative, and unique content for your site. This way people will read and engage with your content.
#10. Targeting international audience
The key component of marketing is targeting. As a marketer, you must need to identify your buyer's persona. If you want to expand your business at an international level, then it would be a big challenge for you to figure out your international audience.
Solution
For targeting an international audience, you must browse the international inbound marketing hub. Try to read books on how to target international audiences. With this approach, you will surely overcome this challenge.
To conclude
with the last point, here we end the series of challenges of marketing and the significant ways to overcome them. I hope you understood each and every point clearly.
Kindly comment below to let us know how you find this article. For more informative articles subscribe our website till then keep reading.
---