You can get some Financial Relief for Your Business Amidst COVID-19, see how?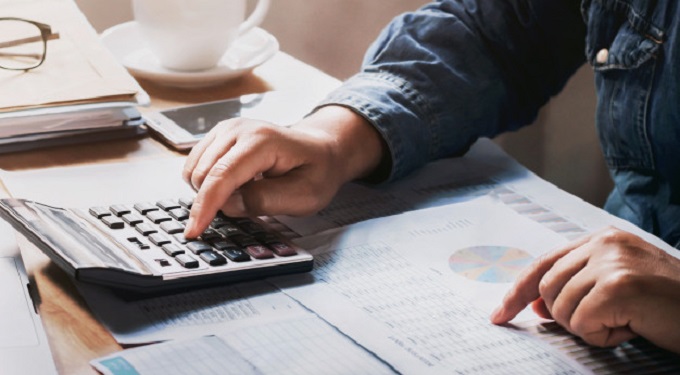 I have written many articles describing the details of the present situation of the world amidst coronavirus. The present pandemic is sweeping the globe gradually. A mass group of people has died worldwide and businesses have seen a major downfall and a loss. Since the lockdown came into force many small and medium-sized businesses suffered a lot globally. Many companies are shut down, production has been stopped, import & export of goods & services is also restricted just to reduce the impact of COVID-19 pandemic from the lives of people. And this led to the widening up of business throughout the world.
But the good news is that governments all around the world started programs to help small businesses stay financially active amidst of lockdown. Not only government organizations, but also independent brands, social media platforms and large corporate creating programs to help small business.
If you're also running small business then below is a list of relief programs. You can take advantage of to help your retail business keep growing.
Global financial relief programs for your business in COVID-19 pandemic
For UK (United Kingdom)
– Self-employment income support scheme
This scheme is for those who have lost income sources because of the COVID-19 pandemic. From your trading profit, you can claim a grant worth 80% with a maximum of $2,500 a month for the next 3 months.
– Coronavirus job retention scheme
This a true fact that many people have lost jobs due to coronavirus. Therefore, the UK government has launched a scheme for all UK employers for 3 months beginning from the 1st March 2020.
– Deferred VAT payments
If you're unable to pay tax then the UK government is deferring VAT (value-added tax) for 3 months. So UK VAT registered businesses that have a payment due from the 20th of March to the 30th of June have the option to either pay the VAT as normal or defer it to a later date.
– Facebook small business grant programs
The social media giant Facebook is also set to help small businesses fight against coronavirus. The company is doing it in a big way. It is offering $100M in cash grants and ad credits for up to 30,000 small businesses in more than 30 countries that use Facebook. Guys, if you're also suffering in running your business than you can take help from Facebook to keep your workforce going strong. To avail of the opportunities, you can apply for Facebook's small business grants programs.
– Bumble, for business
I don't know whether you know about it or not but Bumble is the networking-slash-app. It has launched $5,000 monetary support to small businesses that are struggling due to the COVID-19 pandemic. To take help from Bumble, businesses need to download the Bumble app and match with the Bumble Community Grants. However, the initiative is available in countries such as the US, UK, Australia, Canada, India, Mexico, Germany, and France.
For New Zealand
– Business finance support package
If your business is settled in New Zealand, then New Zealand Government, retail banks and the Reserve Banks are providing a financial support package for businesses. This scheme includes a 6-month principal. And interest payment holiday for mortgage holders and small to medium-sized businesses whose income has been affected by the COVID-19 pandemic.
– Tax relief and income assistant
The present situation is such that businesses can't afford to pay taxes to the government. Therefore New Zealand government is offering a range of tax relief options for businesses such as leave subsidies, write-offs, support for families etc.
– COVID-19 wage subsidy scheme
The government has launched a wage subsidy program for those employees who saw a 30% revenue drop due to coronavirus pandemic. The rates of the scheme are $585.80 (gross) per week for full-time employees (20 hours or more than that). And $350 (gross) per week for part-time employees (less than 20 hours per week)
For USA (The United States of America)
– Coronavirus tax relief from the internal revenue service
The IRS from the USA is seeking to help small businesses stay open amidst coronavirus pandemic. Therefore the tax dates are postponed from April 15th to July 15th.
– Employer tax credit
Again IRS has come up with treasury and labor departments to offer employers 100% reimbursement for up to 80 hours of paid sick leave. Furthermore, they are also paying for childcare leave in cases when employee's kid's schools remain close.
– Economic injury disaster loan program
People whose businesses have impacted by COVID-19 pandemic can get low interest loan up to $2 million for SMBs and non-profit organizations.
For Australia
– SME guarantee scheme
The Australian government is providing SME lenders a guarantee of 50% for new unsecured loans used for the working capital of small and medium-sized businesses. To get the loan facility, your business should have a turnover of up to $50 million.
– Victoria – business support fund
The Victorian government has disclosed the $500 million business support fund for small businesses impacted by the coronavirus. The grant value is up to $10,000 per business and is available for companies that: employ staff, have a turnover of more than $75,000, have a payroll of less than $650,000.
– Melbourne – COVID-19 business grants
The Australian city, Melbourne is offering $5 million in grants to small and medium businesses "to invest in online and e-commerce capabilities, take part in training and professional development, and undertake capital works." The city grants: Up to $5000 for investing in online and e-commerce activities.
Up to $2000 for training and professional development.
Up to $10,000 for capital works projects (matching dollar-for-dollar) to adapt to changing conditions.
Conclusion
The COVID-19 pandemic has literally destroyed the small and medium-sized businesses. You can see how marketers have shut down their businesses and not able to pay tax. Therefore, the government throughout the world has taken initiatives to help out small and medium-sized businesses in growing their business even in this severe situation. You can also take help from these programs from the country you live in.
For more updates get in touch with us, till then keep reading and keep sharing.
---