Why to choose best 'Digital Marketing Agency'?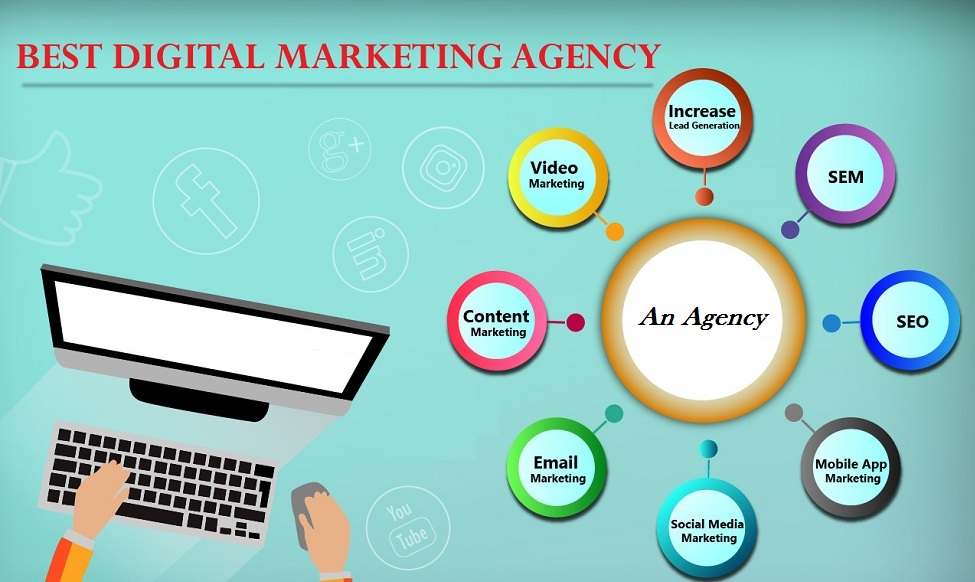 It's a well-known fact that 'Digital Marketing' is not an anonymous word for us. In the rapid growth of technology, online business has touched the sky. And 'Digital marketing' gives the feather to online business to fly. There is no doubt that digital marketing is the future of today's marketing. We are living in the digital age, and all of the business needs to be online to get success in the market. Most consumers research online before approaching business for any service and they do check reviews. 
So there is a great chance of you losing clients if there is no effective online presence of yours. In that case your competitors who have a great appearance on digital marketing can grab the opportunity.
Furthermore, future demand for digital marketing is huge because of the increased demand for the internet and its users. That's why anyone who is into marketing should go for a digital marketing agency. If you are still in doubt then I am presenting you some points on why you should choose a digital marketing agency for your business.
Why choose the best Digital Marketing Agency?
It's always suggested to choose the best digital marketing agency for your business because it helps you to reach the right target at the right time and helps your business to grow fast.
Digital marketing agencies have a wealth of knowledge and expertise that will benefit your business by helping you to do best and not worry about the marketing of the brand.
With the help of a digital marketing agency, it becomes easy for businesses to communicate with potential customers.
If you want to increase your sales and revenue or want to promote your brand in the market then you should go for an opting best digital marketing agency for your business. It will help you to earn high earnings.
With the help of an agency, you can always select your methods of marketing as per your budget and reach a wider audience at a lesser cost.
Some tips to choose Best Digital Marketing Agency
The first task in choosing the best agency is, you must consider hiring an agency that has a solid experience in the digital marketing field. An experienced agency will always ensure providing an effective marketing campaign.
Check out the services of the agencies which they provide. There are many agencies that only provide a particular service such as SEO, SMO, etc. and many provide you a package of marketing services. So make sure you only hire an agency that fulfill your service requirements.
Another thing that you must look at in any agency is whether the agency understands your business goals or not. In order to launch a successful campaign, an agency must know your interests, needs, preferences, and yes your marketing goals.
 The quality of any agency can be seen via its website. Every agency's website contains all the details that you wish to know containing their past and current works. So, it's a great way to check whether the agency is good for you or not.
The last thing which you can look for while choosing an agency its value. You must focus on the value and the quality of the agency rather than focusing on the price. Many agencies provide you quality work at the lowest price and many provide you cheap work at a higher price. So, make sure you select the agency which offers you quality work.
To sum up, a Digital marketing agency can be really helpful for your business to grow in the market in a very short span of time. I hope, now you have no doubts with regard to choose a digital marketing agency.
If you are looking for best digital marketing services for your business then you are at right place. We are here to provide you all services to boost your businesses. Kindly get in touch with us for more updates till then keep reading.
---