Why social media is ready to go on strike?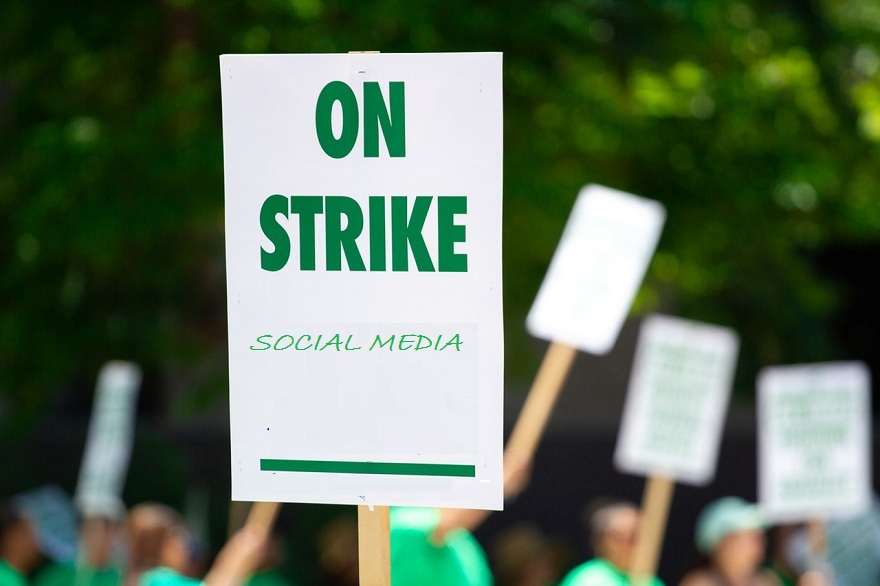 Social media Strike refers to a work stoppage caused by the mass refusal of workers, employees or organizations. The strike employee generally takes place in response to employ grievances. Although these type of strike movements considered illegal in most of the nations.
But today we are going to talk about social media strike. Yes, you heard it right. Wikipedia co-owner 'Larry Sanger' has called for social media strike on July 4th to 5th and inviting global audience. He asked CEOs to take part in the strike and the audience to stay away from social media on the Eve of U.S Independence Day.
Sanger in correlation with change.org petition that calls for "Declaration of Digital independence" to completely decentralize the internet.
The Wikipedia co-owner is inviting the Global developer's community to take part in the social media strike for collective effort on post of those platforms.
He also requested that ask your friends, family, members and followers to take part in strike.
Now move on the point why this strike is happening? The main reason is for security of data on social media platforms like Facebook, Instagram, twitter etc. The users have right to protect their data and information which has been compromised on these social media platforms by various political agencies and organizations for their own Selfish purposes.
For example:
Previous year in 2018 if there is any name that was dominated the world media consistently and remains hot news throughout the year is none other than Cambridge Analytica.
It is a Britain based consulting firm banned from Facebook in the charge of stealing Facebook user data. Cambridge analytics has been irresponsible as its services have been used for helping Republican candidates in U.S election by targeting the online voters.
Not only In U.S Indian political parties also using Data of Cambridge analytica for assembly elections of 2019. In order to find out all this few opposition parties charge of using Cambridge analytics for collecting information.
After the issue raised by Indian government to Facebook owner Mark Zuckerberg and after that Facebook has taken effective step to stop Cambridge analytical using Facebook as a medium for collecting information.
So through addressing social media user's grievances regarding the protection of their data worldwide and to create mass awareness this is essential to do Social Media Strike. This is confronting these below mentioned demands:
The each individual or user should have total control on their data just like we have control over our E-mails, blogs and text messages. Whether we want to secure our data by end to end encryption or totally public choice is up to us.
Social media services should compete in to create the best user experience for a common pool of data.
All social media services should form a common, universal set of protocol or standards regarding the security of consumer data.
This is the scenario how social media should work like a neutral service providers, similar to the way email, websites, blog hosting, readers etc.
So those who want to join the social media strike can sign the declaration they can make their own declaration and also sign declaration made by Wikipedia co-owner.
You can set up a posting bot. A programmer will create a bot (browser, plugins or apps) and easily set up your messages, notices of the strike on July 4-5 but also you need to read privacy policies then go on strike. Don't post anything big on your major social media accounts accept your strike messages or posts.
Conclusion
By understanding above mentioned points we can say that effect of this strike and what impact it will make in coming times is yet to seen. But one thing for sure is that people awareness is necessary regarding the protection of their online data.
---