Why Public Relations Matters For Your Branding?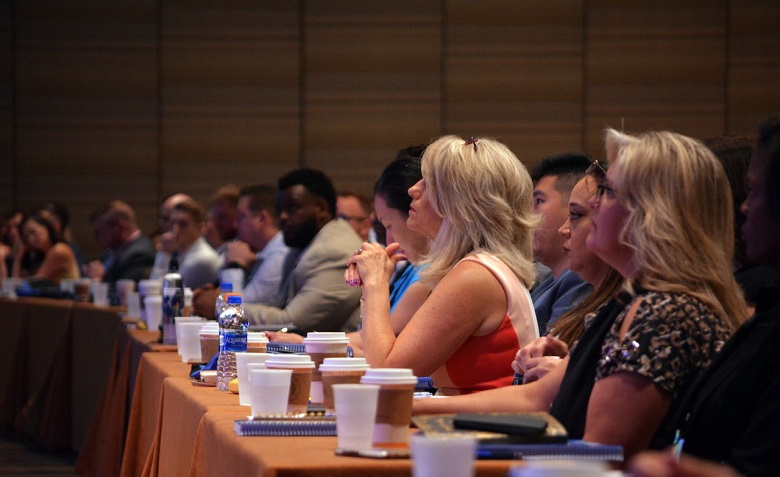 Public relation – the term which we all know about in any kind of marketing business whether traditional or digital, applies to all. Though you all know about public relations, but how many of you actually understand its real meaning? I tell you here – Public Relations is all about sharing the right and relevant information to the right places and people, just to build overall brand reputation.
This is the reason why many big brands and companies are investing in PR to upgrade their online reputation and build their strong marketing approach. In fact, public relations agencies work with organizations and help them to build their image in a certain industry. If you use PR properly, it can change the future of your business. No doubt, PR is very essential for any brand and business.
Do you want to know more why public relation matters for your branding? If yes, keep reading the article till the end.
Following reasons will help you know why PR matters for branding
#PR increases your online presence
Online presence is as essential as anything in the digital marketing business. Without having a good online presence, you can't attract your targeted audience and promote your products in the market. With Public Relations, you can achieve all this easily because it helps companies to make the most of their online presence. So how PR increase online presence? Today, PR provides companies guidance and support that companies need to market their brand products on online platforms. Platforms such as social media, press releases, and content published on sites, and connection with promotional sites, are used by the PR team to help their clients achieve the desired goals of the business.
#Helps you manage online reputation
Public Relation also helps you manage your online reputation. Yes, you read it right. But how PR do so? In digital marketing, you will face many problems like advertisement going wrong, unsatisfied customers hitting on social media about how bad products you sell, your goodwill might be threatened, etc. all these things you can't afford to ignore in any case. And it is also true that you can't manage all these on your own. You need to take the help of any agency to handle all these. Therefore, Public Relations agencies (PR) provide businesses an opportunity to build connections and resolve them on time. Not only it helps you manage your brand reputation, but also you build a good connection with your customers.
#Upgrade your brand value in the market
Another PR reason that helps you in branding is your brand value. For any business, brand value is a very crucial and delicate part. How do you actually promote your brand value in the market? By selling products, or by establishing good relations with customers, or building trust? Here the important word is trust. Yes, guys, trust plays a vital role in making a business successful in the market. Let me tell you that a lack of trust can lead to loss of sales and customers. Therefore, hiring a PR agency's expert can do a lot of wonder for your brand value. They can increase the credibility of your business by improving an organization's reputation through thought leadership pieces, influencer connection, and networking strategies.
Additionally, PR agencies teach you how you can send positive messages to your customers to build their trust and credibility in your brands.
#Identifies right channel of communication for you
Communication plays a vital role in any marketing business. It is true that without communication you can't establish good and effective relationships with your audience and customers. And when it comes to communicating to target multiple audiences, it becomes significant to find out the right communication channel. Now you can say that this is another vital tool that PR plays an important role for you. How does it do so? First, it finds out the target audience, analyzes their attributes, and finally identifies the right communication channels for you to maintain. For instance, if as a brand whose target audience is women then you must focus on magazines, blogs, and websites addressing women issues. Likewise, if your brand audience is youth then you can't ignore the importance of social media. The majority of youth is found on social media now.
#Make your community relations stronger
No doubt, when you start any business, you come across new people and build new connections with them, right! Here Public relations play its role amazingly by strengthening community relations. Whenever you try to build new connections, you build ties with the local market by joining their groups, taking parts in events, donating time to a charity, or any other thing related to your business. You need to understand that when you become an active member or a part of a community, you actually establish your reliability in the market. Therefore, great public relations means setting up on-going relationships with many significant influencers. You also need to know how your business becomes an excellent data source for the influential.
The way forward
Public relations (PR) is a very essential part of any business in the digital market. PR can add glory to your business by helping you out in making your brand visible, productive, qualitative, and accessible in the market. No doubt, a Public Relations agency can help you achieve everything in your brand that you have desired. Moreover, branding plays a great role in how consumers look at you and PR builds customer's trust in you.
So, I hope now you fully aware of why you need Public Relation for your brand. Use this article as a guide and understands the importance of Public Relation. For more informative articles subscribe our website, till then keep reading.
---