Why most of the companies prefer"WOOPRA"?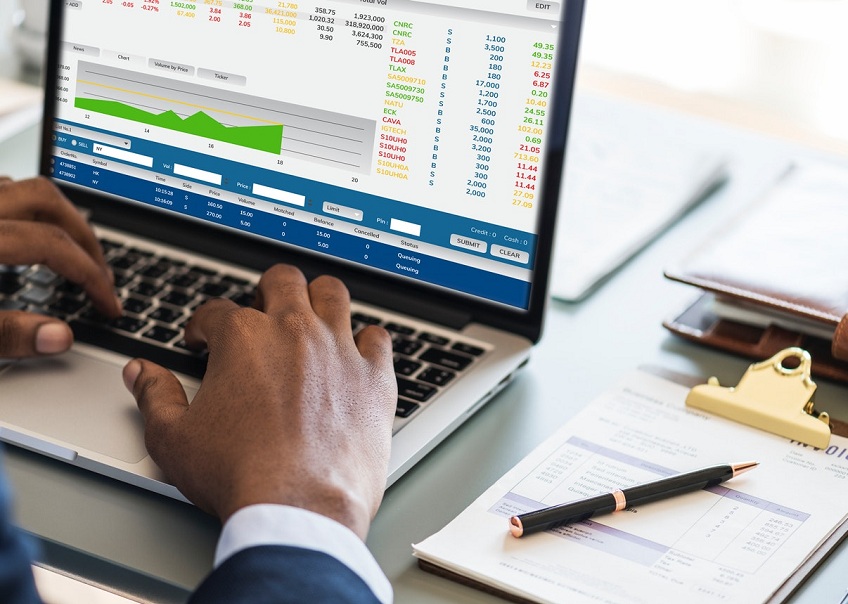 Today, in this article, I will talk about "Woopra" a Google analytical tool, which is highly in demand. Most of the companies have been using Woopra to grow their business. They consider Woopra is a future of customer analytics. If we look at the data then it is found that 7,353 companies are using Woopra currently. And maximum numbers of companies using Woopra are found in The United States (US) and in the computer software industry. However, Woopra is often used by companies with 10-50 employees.
If as a company you are not using Woopra then you might be lacking behind in the competition. That's why you should read this article thoroughly as it includes detailed information regarding Woopra for you.
So let's get started with the basics.
What is Woopra?
Woopra is an advanced Google analytical tool. Its advanced features track the records of a detailed profile of each customer in real-time. As you can understand that the profile of customers enables you (users) to view the behavioral data of each customer on their touchpoint throughout their digital journey.
Furthermore, Woopra provides you an amazing dashboard with many analytics features. These features aid you instantly to see what's happening on your website. It also helps you to know how many are online on your site and what they are reading.
Now move ahead and try to know how Woopra work.
How does Woopra work?
If you don't know then let me tell you that Woopra is an alternative tool of Google analytics. And that's why Google Analytics very much resembles it and works like Woopra.
First of all, you will see a tracking code which is placed on your website that collects information of every visitor. After this reports back to you on your Woopra dashboard. If you're an advance user then the information about your visitors can be identified through the triggered events like when your visitors either login to your site or submit a contact form.
Now that you have the information about your visitors. You can classify it into segments, groups, make reports or merge into an array of triggers such as emails, SMS, live chat, etc.
Some possible features of Woopra.
–Woopra helps every employee empower with the ability to make data-driven decisions, fast.
– It helps other departments to be more independent in their works than ever before.
– Woopra enables you to keep the track the records of your customers and measure their lifetime value in real-time.
– The software provides you many interesting features such as comments, custom tagging, advanced segmentation, live chat, etc. all this can be used to make your website more effective to use.
– Woopra helps companies to take control of their organization's data and centralize it in one single platform as it provides you CRM, advertising, social, storage, personalization platforms.
– It gives you the ability to create custom people reports. People's reports aim is to show users who matter most to your business.
Most of the companies preferring Woopra why?
You will be agreed with me that for every business or company, the important thing is to know about their customers. Understanding customers or site visitors' behavior is very significant this can only be possible through Woopra Google analytic tool.
As the main point of the article is only about why most companies prefer Woopra. Let me tell you first that business decisions are very important, and Woopra is what help businesses by sending notifications automatically whenever an action is made by customers. Now I am going to highlight some reasons that will help you understand why companies prefer Woopra over other analytical tools.
– It provides users a unique view of their customers and insight into the behavior of people that help companies to know the performance of their site.
– Woopra makes it possible for companies to make decisions and strategies based on data.
– Companies get to know that customer's information can be synchronized and activities from different touchpoints such as live chat, email, mobile app, help desk, websites, etc. all can be monitored in real-time.
– With the help of Woopra tool, companies can build comprehensive profiles for every user. it can also track the activity on mobile and web. It helps you to create funnel report, custom reports, and retention reports.
– Woopra customer's journey analytics is both customizable and adaptable to meet the unique business needs of your company.
– The reason behind companies using Woopra might be it provides a wide selection 3rd party app generation such as Box, Capsule CRM, Desk, Dropbox, FreshDesk, HipChat, HubSpot, MialChat, etc.
Final thoughts!
On concluding note we can say that Woopra offers many possible features and benefits to small as well as large companies. These possible features might be the reason behind companies using this tool in a wide range. As you can see the data (number of companies using Woopra) which I mentioned in the starting of this article. It shows that Woopra yields a high rate of ROI for companies and help them to increase the growth of their business.
So, at last, I just want to say that if you are not using Woopra then you must consider it using in your business. It will help you increase the traffic to your website. Ultimately this will increase the conversion rate.
If you are looking for any digital marketing services for your business then you are at right place. Kindly get in touch with us for more information. We will happy to serve. Till then keep reading, keep sharing.
---