Why Chatbots are essential for your website in this pandemic?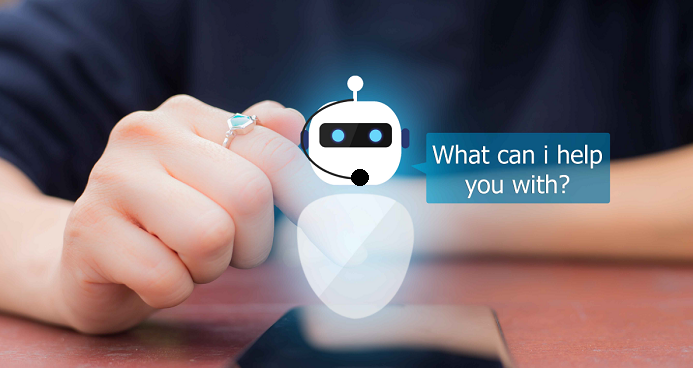 Technology always plays a significant role in any field. No matter whether the situation is critical or not, but technology always helps people. If we look at the present situation of the world, we need to socially distance ourselves to slow the rapid spread of COVID-19. If I ask you what is keeping us together now – the only answer I will get is technology, right!
But there is one technology which is helping the world navigate this pandemic and that is chatbot technology. Since the virus hit the world, thousands of chatbots have been built to share emergency information about it.
Let's read why chatbots are important for your website now.
Importance of chatbots to maintain your website in this pandemic
Chatbots are tools that simplify the interaction between humans and computers in the digital world. Let's read below how chatbots are essential for handling the present situation of the world.
– Government and healthcare organization
Today, government and healthcare sectors are dominating the digital world due to the COVID-19 pandemic. The chatbots are perfect for users who are appearing in government websites for location-based information or any information related to coronavirus. It is also because people are physically apart and can't wait to talk to real person therefore chatbots become the 24/7 helpline for people to provide information. Right now the questions people are asking are:
What is a lockdown situation
Where can I get a test done
How does the virus spread
When do I need to call the cops
 What is the number case in a particular area
Moreover, healthcare businesses are also utilizing the information from these trusted sources to create chatbots, voice bots, and even messenger bots for their custom needs.
– Volunteering
Another essential point to look over is volunteering. Today more and more people are volunteering to help people to combat COVID-19. Therefore to gain more support it is important to make information quickly and easily accessible to everyone around the world. How do you actually create a chatbot? You can create a chatbot that can answer the main question – how to get engaged? With this method, you can provide personalized information accordingly. Thereby, it becomes our duty to invest our knowledge in whatever means to help people fight against COVID-19.
– Mental and financial well-being
The present situation is a critical one, we all need help from each other or the system or support around us. The support systems here are a financial consultant and mental health. As the coronavirus is critically affecting the majority of people worldwide, we need to stay healthy to keep our immune system strong and ready to fight. People should do fitness activities, meditation, healthy eating habits to stay positive. Therefore, people want to get such information. Chatbots are the tools that inform people about how to stay healthy and positive in this situation. They become a great tool for people to provide them the information they want related to COVID-19.
– Chatbots help Retail sectors
The next essential point of a chatbot is helping out retail sectors. Folks, you can see that the COVID-19 pandemic destroying the lives of people. We are not allowed to go out and make any purchases. This is the reason that retail sectors have shut down their offices due to the pandemic. They had to change return policies and many other things. All the information is important for people to know who has invested in retail sectors. Therefore, chatbots can answer all the FAQs from the customers so they have the right and relevant information they need. Moreover, chatbots can quickly be updated to reflect the new information.
– Restaurants
You can see that malls, restaurants, cafes, and many other complexes have shut down due to coronavirus pandemic. Hours of operations have changed; menus have also changed, etc. therefore to make people know about these changes is important. To tackle the situation, restaurants can create a simple chatbot with all the information related to their restaurants.
The final words
It is not a hidden fact that today technology is shaping and helping the world greatly. Chatbots are also the technical tools that are keeping people aware of the present situation and helping them know to handle it. We all need to make a physical distance from each other and chatbot helps us provide the information we want. If you're also a businessman, then chatbot is a good tool for you to create and provide information to people.
Comment below to let us know how you find this article, for more updates get in touch with us. Till then keep reading and keep sharing.
---