What you need to check before hiring a PPC agency?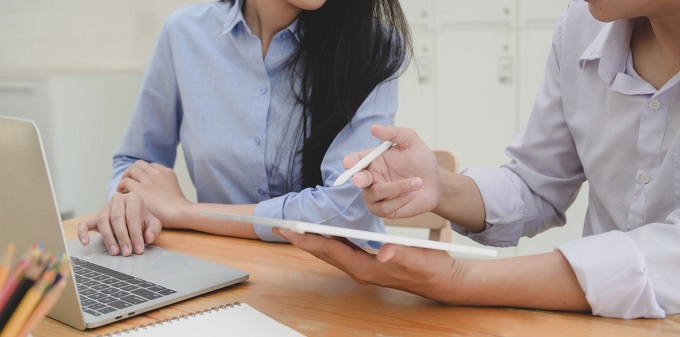 Pay per click is a very crucial part of any digital marketing business. It fulfills all the marketing goals which you have set in your business. But do you think you will be able to handle it on your own?  Of course, you will need some help to make your PPC campaign an effective one in the market. And if you are reading this article, you must be looking for a PPC agency to accomplish great advertising goals of your business.
Do you think to hire a PPC agency is that easy? No guys, it is a herculean task to look for an agency that is worth investing in. To make your task easy, in this article, I will enlist some of the great tips to hire the best PPC agency.
Let's make a start.
Amazing tips to hire a PPC agency
#Authenticity/ Transparency
The very first tip you need to look over is the transparency of the agency you are going to hire. How do you check whether the agency is transparent or not? You can ask the agency about fee structure or if there are any hidden charges or not. You have to be aware of the transparency and packages they are offering as per your budget and requirements. Moreover, every PPC agency has its own terms and conditions so always check and sign before you hire them. Beware of the fake agencies as they can own your account.
#Experience is everything
Yes, the experience is everything. You need to look for an agency which has good experience in the same field. Having experience is important because it plays a vital role in your PPC advertising. If your agency knows about your plan, campaign, and overall objective about your PPC marketing then they can easily help you achieve your goals. Do not make a mistake by hiring an agency that has no experience at all in providing services to other marketers. So excellent choice is to always look for a versatile agency that knows about your industry.
#Past client's reviews
This is a very good way to know or check about any agency. When you step out in the market to hire any agency the great idea is to collect the names of some of the agencies and visit their site and check what people say about that particular agency. The customer's reviews will help you a lot in forming a decision about a PPC agency. Moreover, you can also get in touch with customers who have already hired the agency and utilized their services.
#Strategy of the agency
Digital marketing is all about an effective strategy to fulfill the goals of the business. In PPC marketing also strategy plays a great role. If you have proceeded to hire a PPC agency then you must ask them about the strategy they follow. What are the strategy, plan, and research, how they will provide you services, etc.? All this comes in the strategy. The more effective their strategy would be, the more unique your PPC marketing will be.
#Reporting and supporting
The next tip that comes in the list of hiring a PPC agency is reporting and supporting. It simply means how they are going to provide support and reporting for your accounts. At this point, communication will play a great role. If your agency doesn't communicate with you then they will not be able to provide you enough support for your PPC marketing. It is very important for any agency to maintain good communication with their clients to fulfill all their needs and requirements. So this is a very important point you need to check.
Final bricks
A PPC agency can do wonders for you and your company to meet all the marketing goals you have seen. I hope now you have a better idea about the things you should consider before hiring a PPC agency. A great PPC or any digital marketing agency will be honest, transparent, and well-established in the market. Therefore, just keep all these tips in your mind and hire a great agency which you find experienced and authentic for your marketing.
What are you waiting for, subscribe our website for more informative articles. Till then keep reading and keep sharing.
---