What experts recommend over Organic vs. Paid Facebook advertising?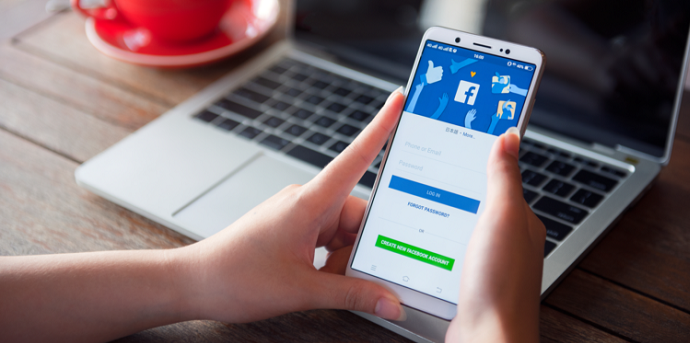 If I ask you, who is the giant of social media marketing then what will you say? What a silly question is this! Some people will surely say this because we all know "Facebook" is the giant of social media. Facebook is the first social media site that introduced in the world back in 2004. Since then it's in great use whether to connect with people or promote marketing products online.
Now Facebook has become the most loving platform for all the marketers. I have to say that digital marketing is incomplete without Facebook marketing. However, marketers get confused when it comes to organic and paid Facebook marketing. They don't exactly know which one to stick on.
You will get all the answers related to your Facebook advertising in this blog post.
Let's make a start .
Understanding the key terms
– Organic Facebook Marketing
As the term says, organic Facebook advertising, it simply means your advertisement here is free of cost. Whatever ads you post on Facebook using Facebook tools are organic ads. Thereby, if your organic advertisement is done well, you can rank high on the search engine results page on Google.
– Paid Facebook Marketing
Paid Facebook marketing is the second option that comes after organic marketing. This step marketer usually takes when they want to reach a wider audience. Here you pay sponsor for displaying ads on Facebook. For example, photo ads, video ads, collection ads, carousel ads, etc.
Now move and talk about what experts say on benefits and drawbacks of paid and organic Facebook marketing.
Benefits of organic Facebook marketing
– Social presence gets stronger
Your social presence on Facebook becomes wider when you appear on the first page of search results on Google. Also if you have a wider audience on Facebook, you will likely be recognized by a large number of people.
– Builds your brand awareness
Unless and until your brand name is known in the market, people will not recognize you. Therefore, as a small business, you can utilize organic Facebook marketing to build a powerful awareness of your brand in the market.
– Fills the gap where ads don't show up
How do you do this? You can fill the gap by telling your customers about changement in products, upcoming events, services, etc. With this approach, you allow customers to keep engaging with your products and services.
– Helps you converse with the audience
Organic posts allow users to engage with you by posting comments. You can reply back to their comments and start a conversation with them. This way you're able to provide a certain level of customer service and build their trust.
Drawback of organic Facebook marketing
– Can't target customers with an organic post
This becomes the problem for small marketers. If you don't have enough money, you will not be able to target your potential customers.
– Users need to see posts frequently
Here uses are required to constantly look for your new posts. They must follow you if they want all the fun, traffic-driving content on your Facebook page.
Benefits of paid Facebook marketing
– Get high ROI
The higher return on investment you only get when you invest in something. If you want a higher ROI, then you have to pay for Facebook ads. In this way, you display your products before a targeted audience.
– Target more audiences
This is the biggest benefit of Facebook marketing. Here you have the option to target the audience you want to target. You can display products to those people who are interested in buying. You will get more sales.
– Drive more lead generation
This is obvious if you're paying you'll surely obtain lead generation. With paid Facebook advertising, you're opting for cost-effective ways to drive leads and sales.
Drawbacks of Facebook marketing
– You might end up wasting a huge amount
Yes folks, it's true. Many marketers expect to get an instant result that is not possible in Facebook marketing. Therefore, they end up wasting a huge amount on Facebook. Here you have to be careful while investing.
Which media ad you must consider using: Organic or paid?
Organic vs. paid Facebook marketing is just like a battle in digital marketing. There's an ongoing riddle as which one will bring the quality traffic to the site. As per experts, both paid and organic Facebook marketing go side by side. Both tools must be used together. In case, if you're planning to only use organic Facebook marketing, you will not reach out to a wider audience. On the other hand, if you use paid organic Facebook marketing, it will make your marketing trustworthy to users.
To sum up
you must consider using both organic and paid Facebook marketing in your online marketing. Thereby, you will have significant growth in your overall Facebook marketing.
Kindly comment below to let us know how you find this article. For more interesting articles get in touch with us till then keep reading and keep sharing.
---