What are the pros and cons of using Unmetric tool?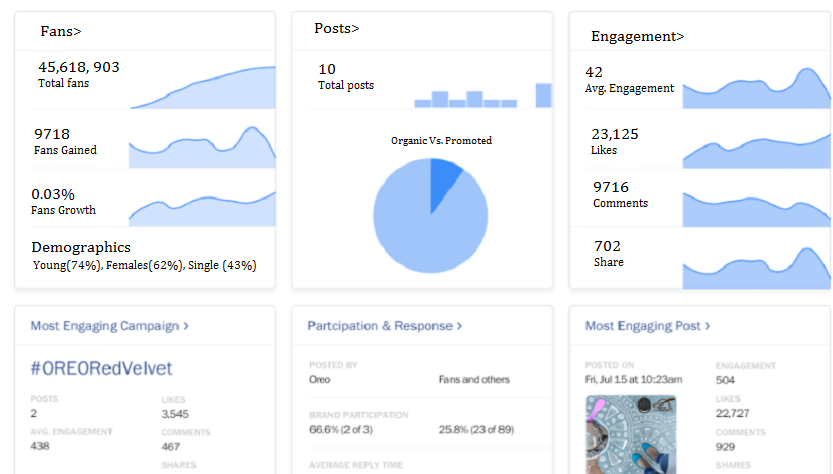 Hi guys, I have come up with another interesting blog on Unmetric. Though I have already talked about the Unmetric tool, its features, benefits, and pricing in my previous blog, in this blog I am going to talk about the Pros and Cons of the Unmetric tool. Nevertheless, there are many people who don't know about the Unmetric tool, so first, I will highlight upon Unmetric tool then move further to its pros and cons.
Let's get started now.
What Unmetric tool is all about? Let's know.
Unmetric is a robust AI-based social media analytical tool used by thousands of companies globally to examine their online marketing performance. This tool uses Artificial Intelligence which helps you examine your social media audience and marketing campaigns to help you grow your business. It also helps you understand how peers, partners, and competitors are using social media. It allows you to evaluate the effectiveness of different and creative content approaches.
Furthermore, Unmetric offers you campaign intelligence that will give your consumers complete visibility over your current organized marketing campaigns. This enables you to see the how many times your videos have been watched, monitor your hashtags etc.
Let's move further and examine the pros and cons of Unmetric. After that you can understand it well to use it or not.
Pros of Unmetric tool
It is a very user-friendly tool, no complex functioning it has.
AI-driven insight
Robust and powerful analytics
Helps you access contents from many platforms
It can access to raw data for custom work in an easy way
Unmetric has all the features and standard metrics for social media analytics
It calculates its own custom engagement rate based upon the accounts' engagement and followers.
Provides you constant updates regarding your marketing campaigns
Great support staff
Great tailored information
Provides you great customer support over social media by answering customers queries more intelligently
Helps you optimize and enhance your social media performance
Cons of Unmetric tool
Pricing information is not available publically
Lack of wide database
The pricing system is not free
Sometimes the tool stops working in between
You will not be updated if new features get added in the tool
The interface of the tool is sort of different for each social media channel, which might be confusing for novice users
You will not be able to view previous contents while adding a new brand in the watch list
Conclusion

In this final note, I just want to say that Unmetric is a powerful AI-based social media analytics tool that can help you monitor and enhance the performance of your social media campaign, understand and engage your audience better. You can easily use this tool for social tracking. As you can see above that Unmetric offers you an abundance of pros when using it for your marketing business. However, it does contain some cons that you need to be aware of while using it. Still, Unmetric is a great tool for you to analyze your performance on social media as well as the performance of your competitors.
Get in touch with us for more updates. Till then keep reading, keep sharing. Will be back with another interesting articles.
---