What Are The Pros And Cons Of Link Building?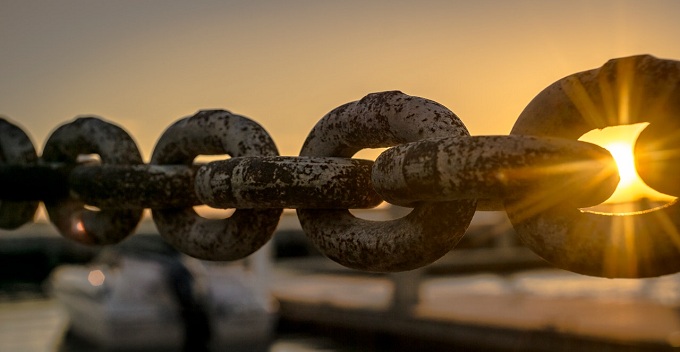 Being a blogger or website operator it's important for us to be discovered by people as soon as possible. Nowadays doing any business via the website has been in a trend. Day by day it is also getting harder to maintain a website and get more traffic. In this article, you will learn how you can create link builds for your website or SEO marketing. Link building is an important aspect of SEO marketing. In case if you are lacking behind in the marketing competition you can read the entire blog to know how you can get help from link building.
So let's make a fresh start!
What is the role of link building in SEO?
Link building the process of getting web pages to link to each other by acquiring hyperlinks from other websites and apply them to your own website. It is one of the many tactics used in Search Engine Optimization. Link building is necessary for increasing popularity or authority of your web pages. Link building helps users navigate between different pages on the internet. They also help you crawling search engine between different pages on the internet. There are different ways to create a link, but if master at least one of them; you can really go ahead in the competition.
Let's see how you can create link build for your business!
Strategies of creating quality link building
As links are the important factors of any site. It is important to know their genesis. Following points will help you to understand the strategy of creating link building.
1. Understand your audience
If you want your site to grow, you need to analyze how you can expend your audience or how you can find a new audience. You should do some research in order to get to know your audience.
2. Create a list of websites that convey to your desired audience
Try to find those websites that already appeal to your desired audience. Links from these websites can help you to reach a new audience.
3. Write creative content
Create unique and high-quality content that people want to refer to or link to. If you want to spread your website link then make sure your content is well structured and nicely written.
4. Relate your content to websites
Always make an effort to see those websites that fit the specific blog post or articles. These websites will apparently be willing to link. This is how visitors will come to your website following your link.
5. Use social media
Make sure your contents are authentic in nature then only you will be able to reach out to a new audience. You can use Facebook, Twitter, Instagram to share your articles and links.
Now let's move forward try and understand the concepts of Pros and Cons of link building.
The pros of link building
Some of the benefits associated with link building include:
– Expends website traffic
This is one of the main aims of link building to increase website traffic. It makes your site become more visible in online platforms.
– Higher ranking in search results
It is one of the best ways to improve your location by increasing the number of websites in which your site's link appear.
– Promotes brand awareness
Link building helps in promoting your brand awareness in the market. For example- if a renowned company sending a link to your page. This act will increase the visibility of your website. In this way, your page will grow in popularity and increase the number of visitors.
The Cons of link building
Before starting the link building process, you need to understand some disadvantages of link building. It includes:
– Time-consuming
In link building, you can't see the cause and effect immediately. Increasing your rank through link building will take some time that's why you need to have patience. Getting one or two inbound links will not make a difference. You need to wait for that.
– Chances of being penalized
Why? If you are found misusing link building and giving birth to the term 'black hat'. That's why you can't expect to cheat Google in this way. Never become a wrongdoer.
– Poor ranking pages will adversely affect your ranking
In simple words, you can't cheat Google by creating some pages for the sole purpose of link building and expect Google to rank you high. As Google hates black hats, it will present you with the rank lower than what you expected.
To sum up, Link building is a good process to make your website rank higher in the search result pages. It should be kept in mind that the advantages of link building are plenty and disadvantages can be negligible only if well utilized. The results can be profitable if you take it as a long term investment and continue developing quality content for your website. Link building is one of the most effective ways of promotion in the modern business marketing world.
Kindly comment below to let us know how you find this article. For more updates get in touch with us till then keep reading.
---