What are the essential elements for scalable business?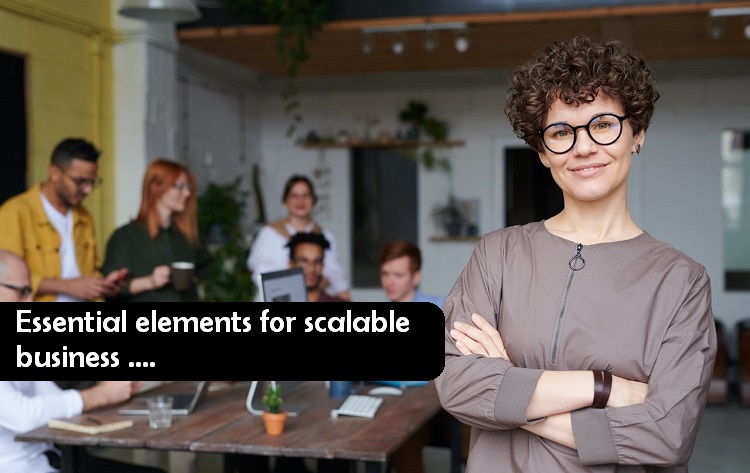 Whenever you start any business one thing you have in your mind is the 'growth' of the business in the future, right. It is quite obvious because if you don't think about growth, you might not see scaling up your business. However, scaling doesn't mean growth necessarily rather it is about a particular kind of growth. Growth means adding resources at about the same rate of revenue you create. And scaling means adding resources at an incremental rate while creating revenue at an exponential rate. Therefore, as an eCommerce marketers, you should focus on scaling your business.
Scaling is attractive if done properly. True scalability in the business allows for expansion and revenue growth while minimizing an increase in operational cost. So if you are thinking to scale your business, make sure you follow the elements for scaling your business.
Let's get into the list of scalability elements below.
Top essential elements for scaling your business
#Building a solid foundation
The first element in the list of scalable business is building a foundation. A foundation is very crucial for any business to build and establish its business and entire system. The established system in any business helps marketers avoid the pain that is an expense that might hit if they are not prepared. Therefore, you have to keep robust systems such as solid CRM or powerful e-commerce software. With these tools, you can build a solid foundation of your business. But make sure to check it on time otherwise it will be monotonous for you. Try to work on different activities.
#Focus on the core strength of your business and yours
The next element in the list is the core strength of the business and marketer. As a busy marketer, you can't be present everywhere, right. You have to focus on your core strength and hire or outsource the rest of the tasks associated with running a business that is very crucial to a scalable business. As a businessman, you need to concentrate on working part of your business rather than in your business. You need to build staff or team of freelancers to do what they do best so that you can concentrate on other parts of the business and scale up it for the future.
#Focus on the business model you want to scale
Another element of scaling the business is focusing on the business model. This is very essential for any marketer to know what their business model is about. Whatever you want to sell, promote, or launch in the market should be there in your business model. Without having a business model, you can't fully know or talk about your business. Every business should have a business model to see the core aspects of it and figure out the path to the next idea. Talk about your business ideas with your partners to scale it up.
#High-performing people
Without people you can't run business. All business depends upon people however it doesn't mean more people rather right people. To become a successful in market you need high-performing people, who care about your work and company. You need people who can invest in their job. Therefore, hiring people will definitely help you scale up your business in the future even in challenging times. You can hire people with entrepreneurial mindsets because they help your business grow. Entrepreneur strives to grow even in difficult times. However, it is tough sometimes to find people with these skills but you can ask them to show their skills.
Final words
Scaling up business is very important for any offline or online marketers to see the growth in the future. Sometimes, it becomes difficult to scale the business but with the right elements, it is very easy to scale. Above I have discussed essential elements to scale the business you can follow them. There are some more elements such as leadership, focus, automation, patience, and resources which you need to master. Therefore, to grow your business in the long term, you must focus on scaling your business. Do follow the above elements to scale the business.
For more interesting articles subscribe our website, till then keep reading and keep sharing.
---