What are the domain extensions, does it matter?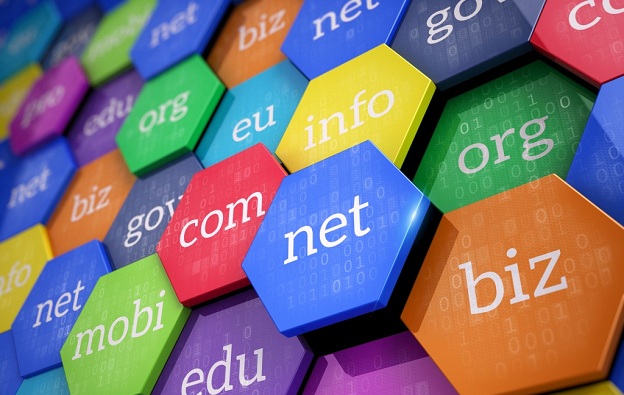 Whenever you think of creating a new website for your business, it's a time when you consider buying a new domain name for your new website or any project. You're going to have a lot of different things to take into consideration. Not only you find the perfect domain name for your website but also you find the right domain extension. You all know what domain name is, right! But the difficulty arises when you're not sure what a domain name extension actually is?
Fortunately for you, domain name extension is an easy concept to understand. The challenging part is to choose the right one that will represent your website in the best possible way. Have you ever asked yourself, "What is a domain extension?" I guess you have come to the right place. Below I'm gonna explain to you what domain extension is and why does it matter? So let's start.
What exactly domain extension is?
Domain name extension is also called generic top-level domain (gTLDs). This is the last part of a domain name. For instance, in 'hotstar.com,' the domain extension is .com.
Additionally, your domain name and domain extension provide you a working domain name that your target audience types into their browser and access to your website. However, the right domain extension depends on the kind of business, products, or services you have. This also differentiates you from the rest of your industry.
Let's see different types of domain name extensions below
1. Generic Domain Extensions
These extensions are the common form of a domain extension which is generic in nature. Here you are free to register them all for your business or personal domain name. You'll find a lot of unique top-level domain names to select from like .beer, .blog. and a lot more.
2. Sponsored Domain Extension
To get this domain extension, you need to fulfill certain requirements because there are certain restrictions on who can register these domains. Common examples of this are the .aero, .gov, and .edu domain extension.
3. Generic-Restricted Domain Extension
This domain extension is the same as a generic top-level domain, but they are intended for more specific types of websites. When you register for this domain extension, you need to provide a bit more information about your website and its intended purpose. For example, .name and .pro.
4. Country Code Domain Extension
This is the last domain extension. In this, each county has its own TLD (top-level domain) that helps to identify that a site is from a specific country. Common extensions are .co, .uk, and .us. Businesses and startups can also use this domain extension for their business.
Why do domain extensions matter?
Yes, folks, domain extension matter a lot for your website. It lets your audience easily finds you, influence SEO, and can make or break your website's credibility. The domain extension is significant as they help you represent your business to your audience and potential customers. When you have a domain name and domain extension for your website, your website is more visible and accessible to your audience. This way you get more click-through rates for your website and it also expands your business.
Closing thoughts!
In the end, I just want to tell you guys that whatever domain extension you want highly depends upon the purpose of your website and your target viewers, and also how much marketing efforts you put in to make your website more visible to your audience. You need to make sure that the domain extension you're using is not used by other websites.
So make your domain name and domain extension more memorable so that people can easily find and access your website. For more information get in touch with us till then keep reading keep sharing.
---