What are the 5 Hallmarks of a Search-Engine Friendly Website Design?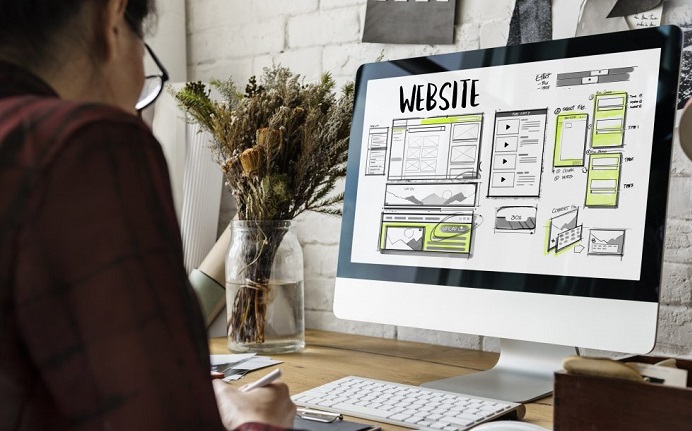 A website is an indispensable part of any digital marketing business whether the business is small, medium, or large, doesn't matter. But the word 'website' alone doesn't make it as special as it should be. Then what makes a website a special one? It's SEO friendly website. This type of website makes a huge difference in the industry than those who're operating a non-friendly website. According to experts, a website should be designed in a way that is worth visiting and search-engine friendly. As a website operator, it's your duty to provide users as well as search engine crawlers a friendly experience while visiting your website. And it is only possible if you apply hallmark search engine friendly website design.
Folks, this article will enlist 5 hallmarks of search engine friendly website design. But before that I want to shed light upon the concept of search engine friendly website design. So let's start now.
What exactly the concept of search engine friendly website design is based on?
Website design is what attracts the eyes of the users. If the website design is compelling, well-structured, and valuable then it will surely compel users to visit the site. This exactly the concept of search engine friendly website design is based on. In other words, search engine friendly website design is easy for the search engines to crawl and understand the structure and content. Therefore, it's important to design and develop an SEO-friendly website to increase organic traffic and earn a first-page ranking.
Let's learn the 5 best hallmark of search engine friendly website design.
The following are the renowned points that you need to apply to your website design. And make it a top-ranking site on search engine results page on Google.
1. Make a mobile friendly-design
This era which is fully mobile-based, if not making a website a friendly one then you can see the major fall in your ranking. The reason being, mobile users have been growing day by day and buying decisions on mobiles are much faster than desktops and laptop users. Therefore, you need to make a website that is a responsive design based. It should have great functionality across all platforms. If your website is not optimized for mobile or is not a friendly one, then you will see the great fall in your sales leads and the decline in rank.
2. Create sales-specific landing pages
To make a website design SEO friendly, it is important to create sales-specific-landing pages that are specific in targeting direct sales queries to drive revenue. In your landing pages, you can include a video showcasing the prominent products or services of the organization. Make sure your landing pages are a perfect blend of rich content, amazing design elements, and call-to-action appeal button. When you have all these features on your landing page, you'll be able to attract a lot of customers.
3. Involve great UI/UX
UX or user experience is one of the great factors to invest in website design. Here easy navigation is everything and UX is about user-friendliness. If the site is easy to navigate, users will find your site much friendlier and they'll likely spend more time there. Furthermore, the great user experience you provide to visitors, the more sales leads generations you will likely get. You can also add a site map to make it easy for users to navigate your website.
4. Produce engaging, relevant website content
The important part to design your website is adding engaging and relevant content to it. Every site visitor wants to see relevant and authentic content to stay longer on your site. And this is the ultimate aim of search engine friendly design. Before you add content to the site, it's important to analyze which content will be engaging for visitors and which is not.
5. Pages much have a meaningful structure
Page structure is a significant part of website design. If the structure of your page is not appealing and not up to the level then mind you, people will surely leave your website in a second. Your page structure must have the following components:
Header
Well informed text (separated into short paras)
Breadcrumb menu
Author information
Footer
The bottom line
Finally, if a website has all the above elements then chances are it will become a much-loved website across the internet. Not only site visitors spend more time on your website, but also search engine crawlers will easily understand the structure of your site. Once you abide by all the hallmark points mentioned in the article, you will see the overall growth in your website.
Kindly comment below to let us know how you find this article. For more informative articles get in touch with us till then keep reading.
---