What are the 5 best digital marketing tools for SEM?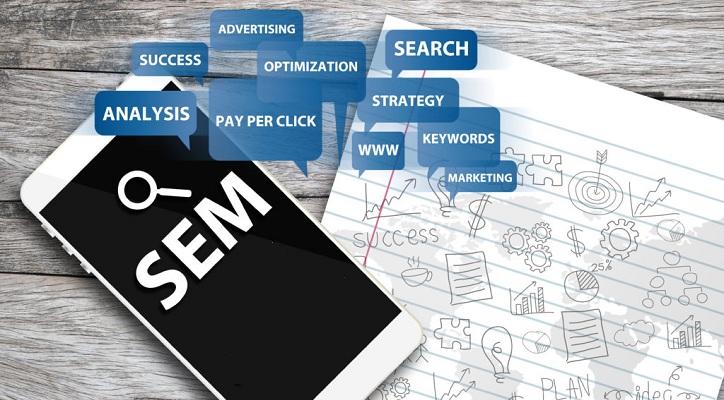 Digital Marketing is not an anonymous word at least not in the era of digitization. And to win the competition every business has amalgamated with digital marketing or social media to promote its brands or products. But it's not hidden that digital marketing for any business is getting harder day by day. As for digital marketers, it is very tough to maintain conversions or getting leads manually. So what's the solution to this problem? It's SEM (Search Engine Marketing) and the Digital Marketing Tools used for SEM to help you in getting more and more lead for your business.
Through this article, you will learn about how SEM and Digital Marketing Tools can help you in your marketing business. So let's get started and dig into the basics first.
What is SEM?
SEM stands for Search Engine Markting. It is the procedure of gaining visibility, exposure, and web traffic from the search engine through paid ads. In simple words, SEM means paid form of advertisement. With the help of SEM, marketers can promote their products and services to get more traffic from search engines such as Google and make their advertisements appear on the Search Engine Result Page (SERPs). Furthermore, SEM is the best form of internet marketing for expanding website traffic by paying money to Google.
The Search Engine Marketing (SEM) has two key pillars i.e. SEO & PPC.
Search Engine Optimization (SEO) is significantly natural or free traffic result on search engines, whereas Paid Per Click (PPC) is just an act of buying traffic through listings advertisements.
Let's talk about why SEM is important!
Importance of SEM.
Following are the importance of SEM-
Fetch you more money – SEM offers brands and agencies the potential to make money from their marketing campaign. This is how businesses can double their investments.
SEM increases brand awareness – SEM is the main channel in the marketing as it can support brand awareness and the name of the brand will be clearly visible on the top of the result if ads don't get clicks.
Local marketing – SEM is budget-friendly as it doesn't take much to advertise on search engines. SEM in a way boosts the local market in digital marketing and generates actual traffic for local stores.
SEM brings traffic and leads – It's important for every business to get web traffic to maintain visibility and generate more leads. Search ads can be used to generate more traffic even if SEO or other marketing tactics fluctuate thereby helps in generating leads.
Now let's try to understand the role of digital marketing tools in SEO!
5 best digital marketing tools for SEM.
I am going to list 5 best digital marketing tools that should be used in SEM. Just go through them and know how they can aid in your digital marketing business.
1. SEO
Search Engine Optimization is a tool that brings traffic to the website and helps in generating leads. You can use SEO to gain traffic for your most important keywords. By using both SEO & SEM strategically you can really maximize traffic to your website.
2. Pay Per Click AD (PPC)
It is a marketing campaign where the retailer pays the system when his advertising causes a person to click on it. It is really an efficient way of a paid promotion for your website if you set it up in the right way. You can use PPC to generate traffic to your website by purchasing ads on search engine using keywords that are relevant to your target visitors.
3. Google Adwords
It is the most effective tool for marketers to advertise their products, images, videos on their site to reach more potential customers and improve their business activities. It allows the retailer to focus more on his target audience with more accuracy.
4. Google Trends
It is a great tool to find popular and rising keywords for search in your industry. It will help marketers to find popular terms. By using this tool you can track your competitor's keywords and track the user's interest as per location, region, and language.
5. Facebook Ads
Facebook marketing has been in popularity for the past many years. Marketers use Facebook to advertise their products and services to generate more leads. Facebook helps marketers to increase their production in the market and this is how they are able to increase their products in the digital market.
In a nutshell, Digital marketing has become very popular and without it marketers can't think of getting success in the market. SEM too helps them to generate more leads and make their product popular in the digital market.
So it's better if you use SEM and digital technologies in your marketing business to get success. If you are looking for any kind of digital marketing services then kindly get in touch with us. Till then keep reading keep sharing.  
---