Web design trends should be following in 2020.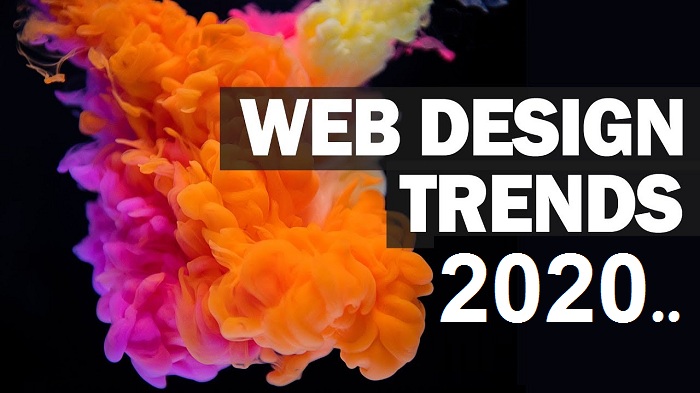 Every website operator must know what's trending and what new things should be added in their website. Getting a huge traffic on website is only possible when your website has appealing design which attracts more visitors. Every year new trends come and previous one gets out-dated that's why being a web operator you must be aware of what is being trending so that you can implement it in your website to get the best result. Do you know what is most trending thing in website? "Website design" yes folks, with the New Year, web design have taken a new shape which you really need to know.
Today I'm gonna share with you all what trends you should follow in web design in 2020. Let's make a start now.
Major web design trends you should follow in 2020
Let's have a look at the web design trends below:
– Dark mode
Though you're already familiar with this term dark mode which is already dominating in apps. I guess, will dominate web design also in 2020. Not only dark mode looks ultra-modern but also it is easy on the eyes and makes color and design elements pop. Dark backgrounds enhance the visibility of other accent colors for truly dynamic designs.
– Adding photos with graphics
If you add photos in your website then make sure you also add some illustrative elements in it which makes your photos communicative in nature. No matter whether you add photos of products or people, these images will fully support your branding and aid website stand out from the crowd.
– 3D design
We have already seen 3D design in gaming and movie industry but now it is also going to have a great impact in web design in 2020. Adding 3D elements in web design makes website more eye catching, inspiring, and engaging. 3D elements in web design offer a more realistic look and create a feeling of physical presence. Adding this trend in your web design will enhance the interest in your brand and overall impression.
– Adding luminous color schemes
If you add luminous color schemes in your web design, then it will make website more bold and appealing. You can have a combination of darker, neon, and muted shades to give the designs a luminous feel. This year, the color will play a critical role in web designs.
– Black and white evergreen web design
Let me tell you that black and white websites are bold and impactful. And that's why black and white evergreen design in website is always trendy. This trend might include maxi topography and line art elements in web design.
Final words
Lastly, I just want to say if you want to give your site a boost then you must implement the entire above mentioned web design trend in your website. Adding these trends will make your site more appealing, powerful, and well-competing in the digital world. You need to remember one thing that visitors will only visit your site when your site looks attractive and eye-catching to them. Otherwise you won't be able to fetch quality traffic to your site. So web design is a key to your brand presence implement them well and enjoy the results.
Kindly comment below to let us know if you have any other trendy web designs. Get in touch with us for more updates, till then keep reading.
---