Ways to Use Live Streaming Video for Small Size Business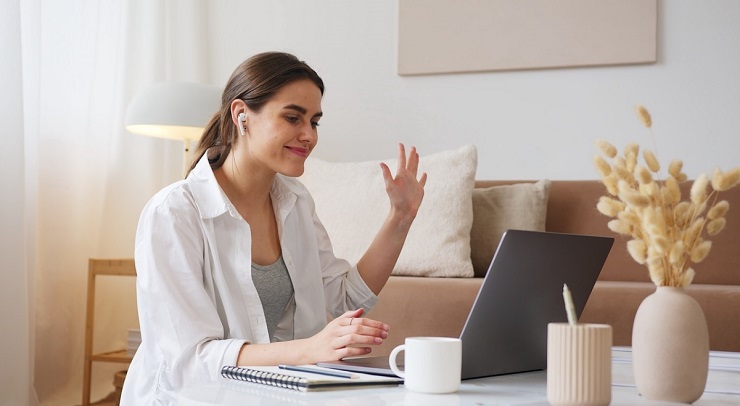 Are you looking for ways to engage the audience in your business? If yes, then have you ever thought about using live video target audience and build engagement? I am sure you might have thought about it at once. But did you use live streaming in your business? If yes then how was the response and result rate? There may be marketers who might have not got fruitful results from live streaming videos. But let me tell you that live videos are the most effective ways to connect with your audience and increase engagement. This is a personal approach to interact with the audience in a unique way. However, many small marketers complain that they don't find live video worth using. Why it is so? Let me tell you that using live video to engage the audience requires some effective ways to use it properly.
As a small business owner, if you want to make the most out of live video then you're in the right place. In this article, I will enlist the most amazing ways to use live streaming videos. So stay tuned here and know the ways to incorporate in future live video. Let's make a start.
Amazing ways you should follow to use live video streaming for your business
#Host a live event
Do you want people to know about you and your company? If yes, then hosting a live event with your audience can make them feel more connected to your company. Don't just show the event rather make customers part of it. You have to create stories with your viewers, also walk around to them the full event. Just be your audience's eyes and ears. If you get any comment, whenever possible just reply to them so that your audience don't feel like they are not valuable to you or a part of your event. Hosting live events will help you interact with your audience.
#Launch a new product and service
Another way you can use live video streaming is to launch a new product and service. You can say that this is a promotion of your product which is going live online where you can attract thousands of people worldwide. A live video is a good fit for seasonal product launch marketing campaigns. According to HubSpot Research, 43% of people want to see more video content from marketers. It means the brands that listen to their audience and invest in the live streaming video will gain new momentum in the digital industry. Let me tell you that live streaming increases sales conversion rates.
#Show the production or the creation of your product
Sometimes customers wonder how the particular product is created, right. As a marketer, don't you think you should fulfill the wish of your customers? Yes, guys, people will love to see live streaming of the products you create. This will increase their enthusiasm and they will share the live video with their friends as well. You can say that this is a way to give your audience a glimpse of what is involved in building your brand. So enlighten your customers about your products so that they can build trust in your company.
#Host Q&A session
Let me tell you that hosting the Q&A session is what every business can do irrespective of their size. What happens is that people before buying products and services from a particular company create a lot of questions in their mind. Some might post questions on your site and some choose to remain calm. This creates a hurdle and you lose customers before making them your real customers. Therefore hosting a Q&A session will allow your audience to ask you questions and solve their queries regarding your products and services. You can answer their questions one by one. Also, it shows that you care about your audience's thoughts and opinions.
#Host interviews
This is nothing new that every marketer always focuses on promoting their products and services in the market. Well, it's not wrong but the over-promotion of products can irritate your customers. People want to see something new and unique. Through live video streaming, you can conduct interviews with employees or clients to increase a significant amount of engagement. Not only will these interviews show the human side of your company, but also show personal ideas and opinions of different people about your brand. Also, let your audiences ask the question of the person you are taking the interview, it will help them know how authentic your business is.
#Conduct live training and tutorials
Learners are everywhere whether it's an online world or offline. No doubt people love online training and tutorials. Well, it is difficult to make a live tutorial video via mobile devices. What you can do is use a small tripod to hold your phone and talk in the camera while conducting live training classes. In case, you want to showcase any specific products, you can simply grab the device and show a close-up. Moreover, people can also ask you questions in real-time and make some suggestions while doing tutorials.
To sum up
Today, live streaming video is no longer an option rather it has become a necessity for every digital marketer. Whether you are a small business or large, using the above-given tactics will help you achieve all your marketing goals such as engagement, traffic, conversions, sales leads, and better ROI. Live video offers multiple opportunities for you as well as for your audience to learn something new. Thereby, make live video as an important part of your business.
for more informative articles subscribe our website, till then keep reading and keep sharing.
---