Ways to refresh your website.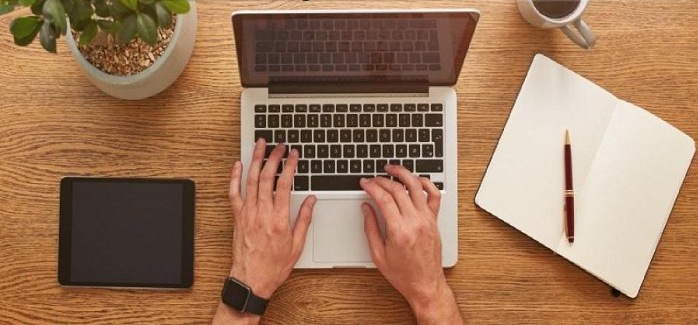 What happens when visitors visit your site without taking any action? Maybe it happens because of a lack of information given on your site or maybe your site is not updated for so long. The reason might be any, you never know. Anyway, if you're operating a website then it is your duty to keep updating or refreshing it on time. I know guys, updating websites can seem daunting to many of you, but it is important and necessary task for the solo site operators.
Let me clear you one thing folks when you update your site time to time, it can surely bring glory to your business as the audience prefers to visit those sites only which are on the top page of Google search engine. This is only possible if you refresh your site. So, let's see how you can let your visitors know your website is up-to-date and relevant.
Get started with the ways to refresh your website
Now, it's time to start cleaning and start refreshing your site. So, try out given ways to update your site if not regular then often.
– Keep updating your blog post
Having a website is only about providing information to your customers in the form of content. If your site contents are not updated then you might lose your site rank as well as your customers. You should understand that old and outdated contents usually people avoid reading. So make sure you keep updating your post in two or three days not more than that.
– Add relevant images and videos to your site
Apart from writing content and putting them on-site, you can also upload images and videos to make your site look more interesting and authentic. One thing you need to keep in mind is that you should make your images and videos search engine friendly so that the search engine can see your new content. You can also create a gallery page to flaunt your new projects.
– Focus on new web design trends
Now I'm not asking you to be a web designer to update your site. You can just Google a few popular web design trends and fresh website to see what's trending or not. So, if you are using CMS like Word Press, then it's easy for you to simply change out sidebars, logos, and other graphics. It will give your site a new and fresh look.
– Make your site mobile-optimized
Almost 70% of website traffic is driven from devices such as smartphones and tablets. So, there shouldn't be any excuse for a website that isn't mobile-optimized. Nearly, 60% of US web traffic is originated from smartphones. Now, you need to pay attention to load time as 40% of customers can leave a site if it isn't responding or uploading soon.
– Refresh you call to action triggers
Make sure your site offers new gated assets such as whitepapers, e-books, or product catalogs. Here your call to action means it should align with your new content and be a part of your overall content creation strategy. Your call to action triggers must be eye-catching so that visitors can easily see them.
Final takeaway!
Folks, follow the above tips to give a new look to your website. Just remember a fresh website and updated content bring you a better search engine rank, more traffic, frequent visitors, and many other benefits.
If you think, you don't have time to update your site then you must consider hiring a professional writer to do it for you. You can see the results which will be worth it for you. We are here to help you. For more updates get in touch with us.
---