Top 7 ways of advertisement to double your customers without wasting money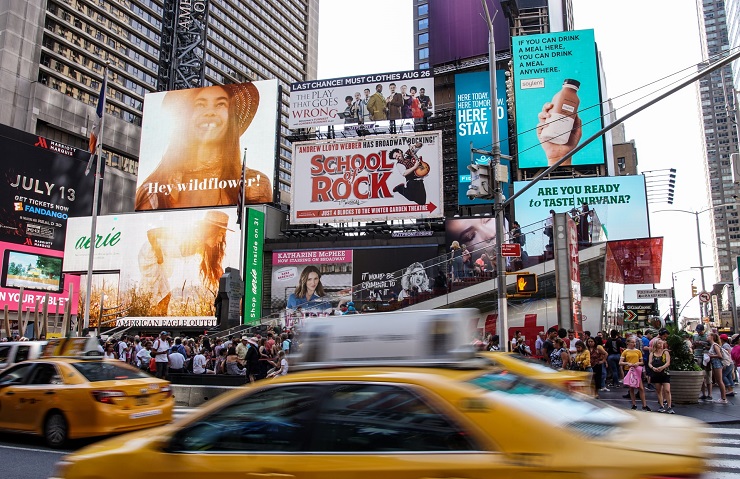 Marketing and advertisement are two words that go hand in hand. Without advertisement, you can't sell products in the market, and without selling products you can't double your customers. Even if you advertise, a lot of money will be invested. As a small marketer, how will you afford to invest in an advertisement? It is not possible for a small scale business to invest a huge sum of money in marketing to double the customer base. The best approach is to invest in marketing and double customer without wasting money on unnecessary things.
So if you are looking for such advertisement tactics that can double your customer base then you are at the right spot. In this guide, I will enlist the top 7 ways of advertisements that will double your customer base.
Let's dive in the pool below.
Top 7 ways of advertisement to double your customer base
1. Create a sense of urgency
The first advertisement tactic I will talk about here is creating a sense of urgency. I am sure many of you might be familiar with this advertising tactic. Another term for this tactic can be 'FOMO' marketing. Fear of Missing Out also creates a sense of urgency in customers so that they can buy products as soon as possible. This is a very cost-effective advertisement. You no need to spend a huge amount of money or anything else. What you can do here is to create urgency in customers and show that you have a limited number of products left. When you instill urgency into your marketing messaging, customers will definitely feel the pressure and more likely to impulsively make a purchase. Here are some tips you can use such as
For a limited time
While supplies last
Bumper offer
Limited items left
Hurry up!
2. Use smart remarketing
Another tactic of advertisement is remarketing. As per the report, 75% of consumers are more likely to buy from a retailer that recognizes them by name, recommends options based on past purchases, or knows their purchase history. Here remarketing plays a great role. It allows you to remind customers that they bought your products before, and they should be buying your products again. Remarketing is a part of the advertisement strategy that you use to reach back to your previous customers again. In this fast-moving world, everyone is busy and likely to forget about a positive experience with you. And this is the reason; your sales lead scale down. To double your customers, you need to keep them reminding about your products and services. You might not know when they can recommend your products to their relatives, peers, and friends. Moreover, remarketing doesn't cost you much in advertising.
3. Promotional pricing
The next advertisement tactic to double customers is promotional pricing. There is no doubt that people only purchase those products where they get a huge discount on products. And it does make sense if you plan to bring a large number of people into your store you need to offer the price which can easily attract your customers. But before you plan to advertise promotional pricing, you need to make sure that you have enough products to offer to people. The more products you have in store or eCommerce store, people will get attracted and will likely to buy your product. Promotional pricing has a strong psychological pull for customers.
So how do you actually advertise promotional pricing? When advertising promotional pricing, you can use a simple red or yellow sale tag on a product to show that it has a value proposition than they could get somewhere else. Moreover, this method wouldn't cost you much to spend on advertisement.
4. Advertise on social media platforms
Can you miss social media from your marketing? I am sure no one can. Social media has become a very integral part of small as well as large businesses. Popular social media platforms like Facebook, Instagram, Twitter, and LinkedIn have contributed a lot in the digital marketing industry in terms of fetching new customers for businesses. These platforms are very easy to talk about your brands. They can even share or tweet about your product and services if they see it is worth using or sharing. When your goal is to increase brand awareness, get new customers, generate sales leads, and promote your product then social media is the best and right platform for you. But you have to be popular and have a huge following so that people can get to know about your products.
Additionally, you must focus on sharing more content because it will give you a higher chance of getting seen by people. Also, promote your social media pages to your website, and connect and engage with your fans and new followers.
5. Word-of-mouth always works!
This advertisement strategy is the oldest form of advertisement. Much small and large scale businesses used this method to promote their products and services in the market or locality. However, this tactic brings slower results and still works very well. Nowadays, people become very suspicious of paid advertisements. Human tendency is when they love any product, they likely to share it with their friends, family, relatives, neighbors, or even strangers. And this is the reason that word-of-mouth is so effective and powerful that many successful businesses rely solely on this method to advertise and market their products and services.
So as a marketer, you can use word-of-mouth tactics to advertise your products. However, this approach can only be used within the locality or nearby areas. If you want to use this for off locality or far area then it will cost you an arm or a leg. Well, it's your choice, and based on your budget how will you go by this method.
6. Advertise using clear words and relevant graphics
Why so many advertisements get fail is because marketers don't know how to advertise effectively and efficiently. It is very important to know what your customers want to see and purchase from you. Ultimately, it's their choices and preferences are what matters to you. If you keep advertising irrelevant content and products you won't able to attract any customers. At this point, you need to understand whether you are using clear works in your content or relevant graphics or not. For example, how you describe your product or service may make perfect sense to you but may appear obscure and jargonized to your customers. You have to ask yourself questions such as:
Do customers understand what you're saying?
Do they really know what you're offering to them?
Is it something that they want, need, or desire?
When you get answers to all these questions, you will be able to provide more valuable advertisements to your customers.
7. Offers discounts and deals
Who doesn't get swayed by discounts and deals? I always like to purchase products which offer huge discounts or deal on any particular product. If you're thinking offering discounts will not benefit you then let me tell you that it is a creative and low-cost way to attract more customers to your business. People often see discounts and deals as a huge opportunity to save money and enjoy product or service for a whole lot less. And as per experts, discounts and deals usually influence customers to buy more products or services than they initially planned. No one would lose this opportunity because they never know whether the same product may be cheap tomorrow or not.
This is the most powerful way to publicize your brand. In the end, you will see more customers are getting attracted towards your brand products.
Conclusion
These were the top 7 cost-effective ways of advertising products and services in the market to double the customer base. To increase the number of customers, you need to use these advertisement tactics. You also no need to spend much amount to get results, you may automatically get instant results. I hope you liked the article and learned amazing advertisement tactics from it.
For more informative articles subscribe our website, till then keep reading and keep sharing.
---