Top 5 Ways to Identify Local SEO Keywords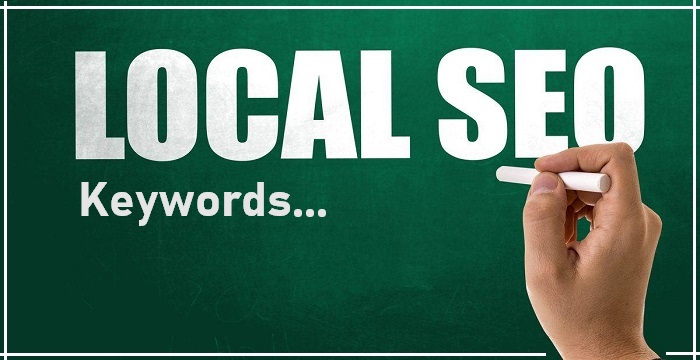 If you are running an online business, how would you ensure that your business is easily found on Google? You must maintain the solid performance of SEO because this is what helps people find your business on Google by performing searches on it. As an online marketer, you can maintain the dignity of your business presence by knowing how well you can rank in search engines for any given word or phrase. That's the power of SEO and the idea behind SEO keyword research. Now every digital marketer would know what SEO is. But they have lack knowledge about what local SEO keyword research is.
So what exactly local SEO is? In very simple words, local SEO is a procedure of optimizing a website to increase its visibility on local search results. It involves targeting keywords and content to help businesses appear to customers searching within their proximity. And ranking for local SEO keywords is like adding glory to the business. For that, you need to identify it.
But how do you find local SEO keywords? You no need to worry guys. In this guide, I will highlight 5 amazing ways to identify the keywords for local SEO. So keep your eyeballs here only.
Let's now start.
Top 5 ways you need to identify Local SEO Keywords
1. Find industry related keywords
The first way you can use to find local SEO keywords is to identify the most common phrase that people use to find out your business. So in the first step, you need to identify the high-level words and phrases that people use to describe your products and services and your industry. Basically, you need to think about what you can type into Google to find a business. Just try to think out of the box and create a list of approximately 10-50 keywords and phrases. If you are a digital marketer, a list of industry keyword you will include for online marketer, SEO, PPC, digital advertising, etc.
You can work on these keywords and enhance the visibility of business in the digital market.
2. Try to look for more local keywords
How do you find local keywords for your business? Basically, you need to think of keywords that describe your geographic location. Your location is your business identity if your business location is easily found more people will connect to your brand. Now try to think of the different areas where your service and customers come from. For example, you deliver products or travel for services, try to include those cities, towns, townships, countries, and area names in the content on your blog posts and website. You should know that customers look for businesses near to where they are, not for a business that is far away from their area. Therefore, just keep in mind where your customers are residing and then pick up keywords as per the location.
3. Find out keyword modifier
This is the third way you can think of using to identify local SEO keywords for your business online. So what are keyword modifiers? These are those words that people use to find products and services that marketers sell. The keyword modifier words basically are best, top, most, amazing, etc. these words add weightage in finding out your business. You can also say these words basically describe a person's occasion. Moreover, there are many more keyword modifiers that specify products or services related to a particular business. For example, services related to weddings, birthday parties, kitty parties, etc. Adding these words in your keyword list will help you find out your business.
4. Get keyword ideas from community forum
Another tip you have to do research on finding local SEO keywords is to get ideas from community forums. Here you need to check which terms are being used in community forums. Basically, community forums provide you with a goldmine of keyword ideas because of the question people frequently ask. Many keywords you will find which might be informational in nature and others might be commercial or transactional keywords. Let me tell you that a community forum is an online meeting place that is used to engage with others to debate, share knowledge, and communicate with a variety of topics where participants are also interested in discussing.
5. Use SEMrush tool for local keyword research
Guys, this is the last way of finding out local SEO keywords for your website. SEMrush is a keyword finding tool that most webmasters use. This is a very renowned tool in the digital marketing sector and the SEO community. SEMrush helps you identify competitor's websites and their keywords. After getting the URL of the site, you can enter the website into the search bar and then click search. Once you get the results, go to the Organic Research tab and then click on 'Organic Positions.' No doubt, SEMrush is an easy-to-use keyword research tool that provides all the keywords you need to build your most profitable SEO or PPC campaigns. It will also show you where you're getting most of the organic traffic from.
The bottom line
Guys, finally we have come to the end of this article. I hope you liked this article and learned some ways to find local SEO keywords. Well, there is no such one particular way to look for keywords but if you combine all the given ways above, you will surely see some fruitful results. One advice for you is that try to maintain a low-quality keyword density to avoid getting penalized by the search engine for keyword stuffing. So try to implement the ways and see the results that you wanted to get.
For more informative articles subscribe our website, till then keep reading and keep sharing.
---