Top 3 free podcast hosting website for 2020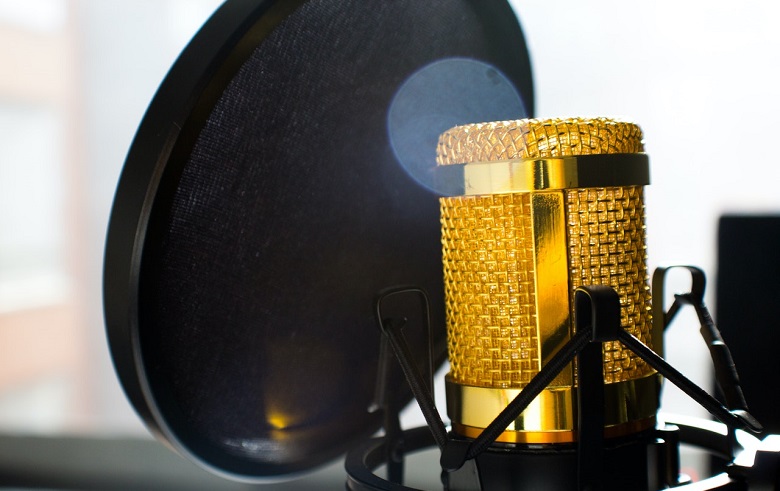 Are you thinking of hosting your podcast in 2020? If yes, then you've landed in the right place. Internet is broad, so does podcast hosting sites. There are many podcast hosting platforms and it will be difficult for you to choose one from the bucket. Therefore, in this article, you will learn the 3 best places to host your podcast on and you can easily make your decision. So before I talk about 3 podcast hosting websites, first get some gist of the podcast below.
Let's dig and know about podcast below.
Podcasting: Internet Radio On-Demand.
The podcast is a crucial part of the digital marketing industry. In General, Podcasting is a form of audio broadcasting on the internet. With every passing year, podcasts are becoming the most favorite tool to reach out to new audiences for your business. Technically, a podcast serializes audio, video, PDF or ePub content. A podcast is like a radio or TV show. So as long as your audio series continues, your audience will likely keep listening.
In addition, podcast hosting service acts as the home for your show. Just like a website needs a hosting to provide, podcasts also need platforms to distribute the podcast audio files.
So let's now discuss the best 3 podcast hosting website below.
The free 3 podcasts hosting websites platforms to use in 2020
#1. Podbean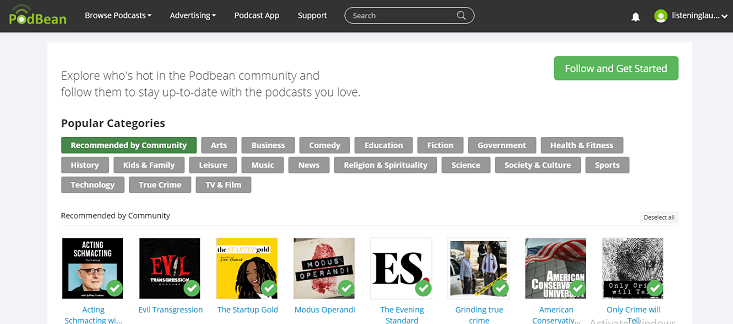 The very first tool in our list of podcast platform is Podbean. Why it is in the first place because, in online marketing, Podbean is the best podcast hosting service provider. It has beautiful design tools to host your website with customizable themes. Podbean supports video. And when you link your YouTube channel, it can automatically produce a basic video for you. Furthermore, Podbean customers can also access to podcast websites.
As per the statistics, Podbean currently hosts over 240,000 podcasts with more than 7.4 million episodes combined. The site also boasts around 6 billion downloads.
The pros:  
iOS and Android users can download the Podbean app.
It will scale your business as you grow.
Provides your unique resources to build a wider audience
Webmasters consider it the largest podcast hosting platform available.
The cons:
Free version is limited.
You have to use your own domain name with a free subscription
#2. BuzzSprout

The second most demanding podcast hosting platform is BuzzSprout. It has been in the online market since 2008 or 2009. BuzzSprout has many good features to offer that will help you grow your podcast. Here you just need to upload an audio file and it automatically takes care of it. It will actually submit all your episodes to all the top podcast directories ensuring its availability on all devices and apps. Furthermore, BuzzSprout is free only up to 90 days. And the paid plan starts at $12/month for 3 hours upload.
The pros:
Supports multiple audio files and then optimize quality.
Easily transfer a podcast from another source onto BuzzSprout with less effort.
With a subscription, you can add your own website and ways to sync with popular directories.
The cons:
You can upload 2 hours each month with free plan.
Only 90 days hosting is for free then you have to pay.
#3. Anchor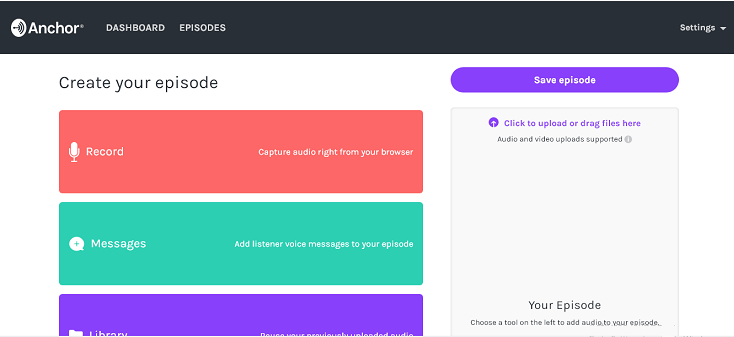 The third and the last podcast hosting platform on our list is Anchor. This podcast is the most well-known free podcast platform. The Anchor platform focuses more on mobile podcasting. However, you can also use it for a web interface to edit and manage your episodes. The aim of Anchor is to provide everyone with free access to audio files. The Anchor constantly updates its features to provide users an enhancing experience. Moreover, the Anchor principle is based on "democratizing" audio.
The pros:
The anchor is 100% free to use with unlimited storage.
It is a great hosting partner for podcasts that features co-host.
Earn income through various sources provided via Anchor.
The cons:
It may not be the best podcast to scale your business.
Anchor doesn't have connections to some of the other hosting and still works for Apple Podcast, Google, and Spotify.
Over to you!
Which podcast hosting platform is right for you? Above I have already mentioned the best 3 podcast hosting platforms with their pros and cons. I hope you thoroughly read them. Podcasting is the best way to provide high-quality audio files to a large number of people who are listening to them at once. Therefore, you can select the one podcast hosting platform from the above list that can fulfill all your requirements.
Subscribe our website for more informative articles, till then keep listening!!!
---