Top 10 Ways to Grow Your Email List.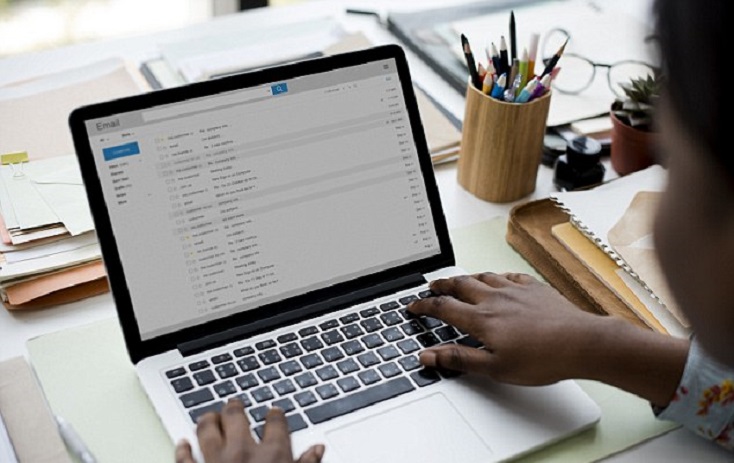 If you are reading this article then you surely want to know the amazing ways to grow your email list, right. In this article, you will learn the top 10 amazing ways to grow an email list. But before I talk about it, let me highlight a gist of email marketing below.
Today, 2.6 billion people use email nationwide, while only 1.7 billion use Facebook which is the largest social network in the world. No doubt, email marketing has become one of the best-personalized ways of doing marketing business. There are many marketers who use email but don't get good results. Why? It is because every year emails get degraded by about 25% naturally. This is the reason why I have brought this article. As a marketer, you should always continue to seek an approach to grow your email list.
So are you ready to learn the tactics to grow your email list? If yes, let's get started below.
Top 10 amazing ways to grow your email list
1. Write remarkable email content
The very first way you need to look to grow an email lists is by producing engaging and remarkable email content for your subscribers as well as non-subscribers. If you want people to subscribe to your email then you have to produce content that can attract your audience in a single read. Your audience can also forward your content if they find it relevant and entertaining. The more engaging content you produce, the more subscribers you get and this is the best way you can target the audience and grow email lists by producing email content.
2. Add a compelling new-lead generation offer
Suppose, if have clothing business and want people to come to your shop and purchase from you. What will you do? You will surely offer something that can attract your audience easily, right. The same case goes with email. To grow your email list, you can develop a free ebook or whitepaper and host on landing pages that ask visitors to provide their email address in order to download it. This is known as a gated offer. Make sure your offer is free otherwise you won't be able to get an email address nor will be able to generate an email list.
3. Encourage people to share your email and newsletter
The next way to grow your email list is by encouraging people to share your email and newsletter. However, it might sound outdated to ask people to share your newsletter amongst their friends and relatives. But if you want to grow an email list, you have to do it. So how do you do this? In your email, you can add a social sharing button or email to the friend button to make it easy for people to share. This is the best way to access to their friends, colleagues, and networks to expand your contact list. At the bottom of your email, you can include subscribe button so that people can subscribe to your newsletter.
4. Use contact form to grow your email list
Another way to grow your email list is to use the contact form. It is an opportunity to ask for a user's email address and contact them personally via email. To make a contact form, you can use Google forms that are applicable to any website. Furthermore, you can also use WPForms which is the best WordPress form builder on the market. Through this form, you can connect your forms with the best email marketing services and helps you easily build forms with simple drag and drop tools.
5. Promote an online contest
Running an online contest is the best way to build your email list. You can take the help of social media to promote online contests. Try to use social media account to host a free give way in exchange for contact information. While conducting online contests, you can encourage people to click through to your website and sign up using an email address. I recommend you conduct an online contest on that social media platform where you have a majority of followers. Furthermore, you can also tell about your contest to people in advance.
6. Add customer reviews on your website and landing pages
Today, 98% of people check customer reviews for making any online purchase. And customer reviews are the social proof that easily encourages people to join in or something. This is the best way that let people sign up for a campaign. Always remember, you must include or publish best reviews from communities likes Yelp right to your website. The more positive reviews you add to your site the more you grow your email list. This is the best way to add genuine value to your landing pages. So be authentic and genuine while posting reviews to your site.
7. Use multiple sign up forms
There are many people you will see who start by signing up with a simple newsletter form in a sidebar. Well, this is actually a great way to build your email list. If you want to get more email subscribers then you need to add multiple sign up forms. This will give your users a new opportunity to join your email list. You can add form in sidebar while will be easily noticeable for users. Moreover, you can also set up time and action-based triggers by using OptinMonster's Display Rules. This is the best way to enhance your form that will attract people to sign up by providing you their email address.
8. Use QR codes
QR or Quick Responses code is a simple and best way to encourage people to sign up for an email list even when they are not online. To make the best use of a QR code, try to place them in the physical worlds such as a product or sticker or sign. To grow your email list, you must create a QR code that requires an email address to access the additional content. Furthermore, there are many free QR code makers online that makes your process very easy. Make sure you add QR code to your display ads because it is a unique method of advertising your email list that can work wonders for the rich type of niche.
9. Invite subscribers through social media networks
Today, the majority of people are using social media as their most effective and engaging communication channel. So why not reach out to those people? To grow an email list, you can invite people who are following you on Facebook, Instagram, LinkedIn and Twitter. So the best way is to create a landing page specifically for those followers. Always use social media networks to build your relationship with customers and grow an email lists.
10. Use gamified campaigns
According to experts, gamification is the best way to boost your engagement. Games are an easy way to attract people and engage with them. I assume you knew about this. To boost your email list, you can spin wheel gamified in your blog as well as boost eCommerce conversions. So if you want to create a similar campaign, try to follow the coupon wheel guide online. Whether your audience is young, middle-aged, or old then games is the right and effective way for you to give a boost to your email list.
To conclude
Email marketing is the most personalized way of doing business. And if you are finding out ways to generate an email list then you must learn from this guide. Moreover, don't just follow the guide rather you have to put in some extra efforts to get fruitful results. Now that you know the tactics to grow an email list, use the tactics effectively and efficiently to build the email list you dreamed of.
For more interesting and informative articles subscribe our website, till then keep reading and keep sharing.
---