Top 10 PPC statistics to know in 2020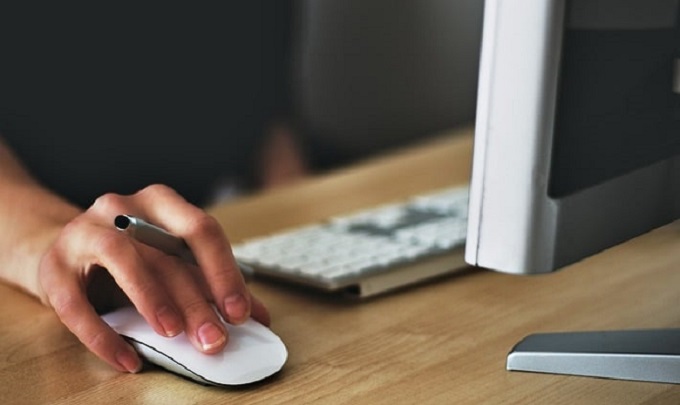 Ask any marketer what's the worth marketing investment to make in 2020. The only answer you will get is Pay per Click. Yes, folks, it is because PPC has become the most advanced advertising tool. You can also say that PPC is a bread & butter of digital marketing. Businesses use this tool as their marketing strategy to reach out to qualified leads interested in their products and services. That's why as a marketer, you shouldn't stay behind in the competition. To stay competitive in the market, you must be well-informed on the major PPC statistics for 2020.
So, in order to help you better understand the concept and role of PPC. I have compiled a list of some great statistics of PPC in 2020. It's important to understand the facts and stats of PPC before you step ahead to invest in it. Let's start and read to discover 10 impactful PPC stats below.
10 Powerful PPC Statistics in 2020
1. PPC Ads enhance brand awareness by up to 80%
Every marketer knows how much it is difficult to reach on the very first page of Google. And it is possible when you have enough organic traffic and it takes months to generate traffic to the site. That's why paid ads or PPC is the much advanced and quicker way to reach an audience, and the data here shows that PPC can enhance brand awareness by up to 80%.
2. 75% of users click on ads to find authentic and relevant information
We all know how much misinformation or fake news gets spread on the internet every day. It basically pisses people off when they encounter such type of information. The majority of internet users clicking on ads say they do so in order to find relevant information they're looking for. And a third of them find ads to be effective at giving the information relevant to their search. Thereby, PPC is a great way to provide users with relevant and authentic information.
3. PPC leads get 50% higher conversion rates 
Yes, it is true. Advertising through pay per click leads to more traffic which ultimately leads to more sales lead generation. In reality, PPC is considered to be the most effective tool to attract new customers that enables visitors to make a purchase which becomes 50% greater than its organic visitors. If you also want to attract new customers then you must think of using this advertising tool.
4. An average to medium sized business spend $9,000 on PPC every month
When something is worth using or investing, can you restrain yourself doing so? NO, you will not, so will marketers. To grow a marketing business, every marketer wants to attract a large number of customers and it is only possible through PPC. That's why irrespective of the size of their business, marketers just choose to invest in PPC. An average PPC expense for small and medium-size businesses ranges between $9,000 and $10,000.
5. The US retail industry spent $27.58 billion on digital advertising in 2019.
PPC has fully established its position in the digital marketing industry. It is considered to be a giant in the advertising sector. According to Emarketer Statistics, In the US, marketers have spent $27.58 billion on digital advertising. Furthermore, to compare it with traditional forms of marketing, US marketers spent $7.45 billion on magazine advertising in 2019.
6. 40% of brands have increased their PPC spending in 2019.
To make your present marketing better, it's good to look at the stats of past PPC campaigns. As per the reports, in 2019, the trends of rising PPC marketing expenditure have only continued. 40% of major brands around the world have decided to increase their budgets last year and improved their PPC links. Therefore, if you also want to invest in a PPC campaign then you must step forward and make a worthy decision.
7. 96% of Google's revenue comes from advertising
It's clear after reading this point that Google also depends upon PPC to get revenue on your website. So without ads, Google is nothing. In 2019, Google stats show, the company's ad revenue was $134.8 billion. Here you see the importance of ads in the business because if businesses don't get much or better revenue from their marketing it is only because they didn't implement ads in their marketing.
8. Paid ads get 65% of clicks for high commercial intent searches.
We all use the internet to look for something and we also get pop-ups what actually these are. They are basically a source of information (relevant as well as irrelevant). According to the Blue Corona report, when internet users are specifically looking for products or services to buy – 65% of all clicks go to the paid ads. And buyers seem more comfortable with businesses that invest in ads than in those who solely rely on organic traffic.
9. 49% of people click on text ads
As per the report of Search Engine Land, more than half of the users who run into a text ad avoid clicking it, but 49% still do. The most attractive ads are related to shopping and PPC points out that 31% of people click on these. Video ads attract 16% of internet users.
10. 72% of marketers increased their social ad spending in 2018.
Google PPC data shows that 60% of people spent more on the text and mobile ads in 2018. However, the majority of marketers have concluded that social ads are one of the best ways to invest in advertising. And that's why 72% of them spent in this type of advertising in 2018.
With this, our series of PPC statistics for 2020 completes here. I hope you fully understood how effective PPC can be if you invest in for your digital marketing campaign. 
For more informative articles get in touch with us till then keep reading and keep sharing.
---