Top 10 Benefits of Inbound Marketing for B2B businesses.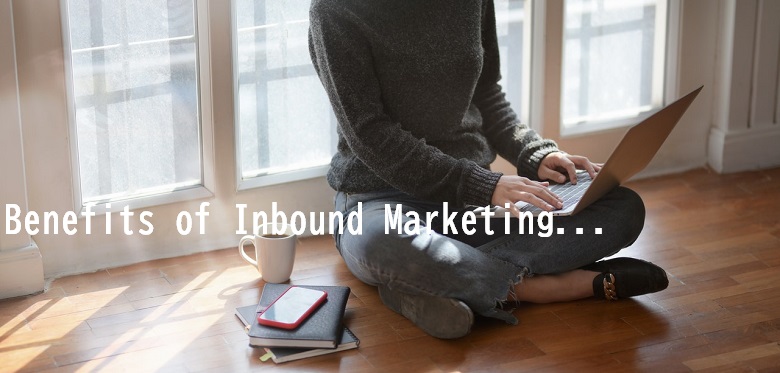 Who doesn't know about inbound marketing in the fully digitized world? I assume everyone knows about inbound marketing because this is the modern name for online marketing or digital marketing. Today, inbound marketing has replaced traditional marketing and established a very powerful persona in the marketplace. Why so? Because today is the era of the internet. Everyone searches everything online without having to go out. As a B2B business, inbound marketing will help you attract customers to your products and politely encourage them to make a sale. However, the condition is – you need to make a well-designed inbound marketing strategy to enjoy the full advantage.
Do you know what benefits you (B2B Business) can get from inbound marketing? If no, then this article is for you. Here you will get to know about the benefits of inbound marketing for B2B business.
Let's look at the list below.
The top 10 benefits of inbound marketing for B2B business
1. Inbound marketing enhances brand awareness and visibility in the market
The aim of every businessman is to make their brand business popular and known in the market. You know why? Because more the visibility of the brand, the more sales businesses generate. Today, the digital world has made it possible even for small businesses to gain worldwide recognition. So if you have a website and you post content on it then people will surely read it. They might also share your content if they find it relevant and valuable. Sharing of content will enhance the visibility of brand and reputation in the market. Therefore, it all depends upon the content you produce.
2. Generates more qualified leads and traffic to your site
Now the second benefit in the list of inbound marketing is generating qualified leads and traffic to the site. If your business has gained immense visibility and awareness in the market then it is very easy for you to get leads and traffic to the site. Once the audience starts visiting your site and find valuable content on your site, they will automatically convert themselves into your potential customers. The important thing to note here is that the more content you produce, the more often people will visit your site. Moreover, to get more leads to your site, you must keep ready your page with a call-to-action button. If you don't add a call to action, then forget about the leads you generate here.
3. Inbound marketing helps you boost sales and revenue (ROI) growth
In the above point, we talked about how inbound marketing helps you generate qualified sales leads. Now it is time to know how you boost your sales and generate more revenue to your site. So the more leads you generate, the more sales you have, and more sales mean more revenue to the business. Inbound marketing has the power to accelerate revenue growth once you get a tremendous boost in your sales. Today, many B2B marketers are using this strategy to see the hike in their sales and revenue. So if you have more sales, your business will definitely be growing in the future.
4. Inbound marketing builds trust and credibility of your business
In the world of digitization, inbound marketing has built trust and credibility among businesses and customers which was not there is outbound marketing. You all know that trust is the pillar of every business relationship and inbound gains the trust of those who visit your website because you no need to push any marketing material to them rather they themselves see it on your site. You should remember that inbound marketing is on the buyer's terms, unlike outbound marketing. It emphasizes you interacting with your audience authentically, answering questions, supplying information, and occasionally entertaining current customers and clients.
5. Inbound marketing helps you retain customers and nurture strong B2B relationship
So you that you have gained the trust of people and established a good reputation in the market, it is easy for you to retain customers and nurture strong B2B relationships with them. I would say customer retention is one of the best benefits of inbound marketing. Furthermore, you can use Customer Relationship Management (CRM) to analyze as to which client to target again. This is the beauty of inbound marketing because it develops lasting customer relationships that yield high revenue for your business. To nurture B2B relationships, you must build a strong marketing strategy that strengthens the efforts of your marketing business.
6. It saves you money because it is very cost-effective marketing channel
What is better than saving a huge amount of money on business? Yes, inbound marketing is one such marketing that is very cost-effective for small and medium-sized businesses. Inbound marketing is cheap than traditional marketing because you just need to work on website and blog and this is all that you need. However, to make your marketing successful and progressive, you can use various marketing tools such as HubSpot, CRM, etc. There are many free marketing tools you can get online but if you want to use advanced tools with excellent features then you have to pay for that.
7. Inbound marketing saves you time
In the above point, you learned that inbound marketing saves you money but it also saves you time. And there is no doubt that digital marketing saves you time if you effectively use strategies. Inbound marketing saves you and your marketing team's time which produces greater efficiency. The internet of things and marketing automation has made the work very easy for marketers as well as for their customers to interact with each other and solve customer queries. In traditional marketing, a marketer had to listen to queries of all the customers one by one which would consume a great amount of time but now marketers can use Chatbot to facilitate customer interactions for 24/7.
8. A highly sustainable marketing
Did you get this point? If no, keep reading then. If you see outbound marketing, it only exists as per the duration of the campaign. But inbound marketing is boundless because they don't expire. Whatever you post on your websites such as contents, images, videos, emails, and much more information will always be visible and available for those who look for them on search engines. However, the great suitability in marketing only comes over a period of time and the same case is with inbound marketing. You need to invest your time, put in extra efforts, and hard work to make your marketing business successful and sustainable.
9. Inbound marketing educates prospects in the digital world
Inbound marketing is simple and easy for those people who spend most of their time on internet. Nowadays, people search online to read reviews about any products so that they can easily make a purchase. The latest statistics by CEB says that most B2B buyers are 57%-70% through their buyer's research before first contacting the seller. However, with a little bit of research and clear buyer persona, you can easily understand where your prospects are searching for information and what they are exactly looking for. Moreover, you can distribute information strategically so that they can easily see it. As per the reports, 67% of the buyer's journey is now done digitally.
10. Helps in simplifying the jobs of sales and marketing
Inbound marketing is very advanced marketing for both marketers and prospects. With inbound marketing, your sales and marketing teams club together to generate powerful content for prospects. Every salesperson in marketing has key insights about what the customer need and what they want at different stages of their buying journey. So with such information, marketers can create highly targeted content that is very helpful in educating the buyers. Whatever query and doubt your prospect has, they can solve it through your content or can ask via chatbots. With such an approach, you can effectively drive leads, increase conversions, and nurture existing customers.
To conclude
Inbound marketing has many advantages of its own. Being an advanced or digital form of marketing, it provides many opportunities for marketers to explore in the marketing world. You have already read that inbound marketing brings many benefits for marketers and this is what makes it one of the best effective strategies in today's digital world. So if you still stick to traditional marketing then read this article again and start doing inbound marketing to get high ROI.
For more interesting articles subscribe our website, till then keep reading and keep marketing!!!
---