Tips to use Snapchat as a business tool.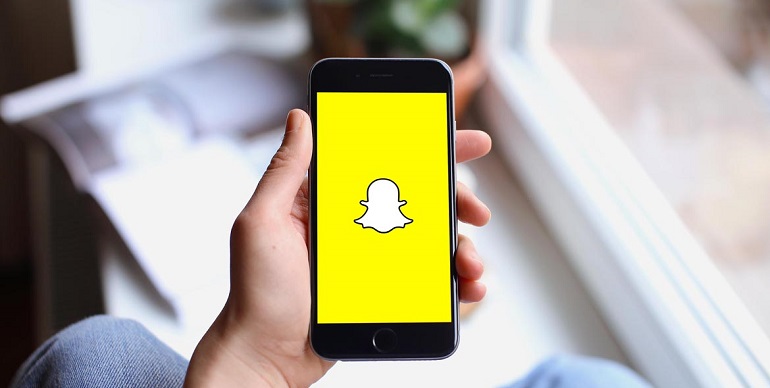 Like any other social media app, Snapchat is also been in popularity since it launched in 2011 in the market. Snapchat has more than 300 million monthly active users. It allows users to send temporary, seconds-long images or videos to other users.  Earlier, Snapchat wasn't a viable tool for digital marketers. But gradually, it gained popularity and has become an easy-to-use marketing tool that businesses shouldn't keep their eye off.
If your target audience falls between the ages of 12 and 34 then Snapchat is a great marketing tool for you to look at. If you want to grow your business and target more audience then Snapchat is the tool you should use. In this article, I will explain to you how you can use Snapchat as a business tool.
Let's get started.
Amazing tips to use Snapchat as a business tool
– Post top stories of your mind
The first tip of using Snapchat as a business tool is posting top stories that can engage your audience and potential customers with your post. Posting content on a daily basis adds glory to your business. Think of Snapchat just like any other social media, you just need to publish content on a regular basis. Let me tell you that anything you post on Snapchat will disappear after 24 hours. Posting content on a regular basis keeps your audience engaged and your brand fresh in the minds of your followers.
– Build engaging followers
Another use of Snapchat that comes in the list is building engaging followers. And this is the main thing that makes Snapchat differs from other social media sites. The content on Snapchat is highly organized what users want to see. It is because Snapchat makes users go out of the way to find friends and businesses to follow. There are no hashtags to browse for new users to follow, nor are there typical newsfeed that other platforms have. Therefore, to start, create, and save your Snapchat account's Snapcode. With the snapcode, users can scan it with their phones to add your Snapchat account to their following list.
– Promote your Snapchat account on other marketing channels
To make your Snapchat account known and popular in the web world, you have to promote it to other marketing channels as well. Followers are important to make the Snapchat campaign successful, but more important is to share Snapchat account on other social media platforms. This is a great way to connect with people across the world and have your business presence worldwide. Nobody will know about your account unless you tell them. Furthermore, you can tell your email subscribers to follow you on Snapchat, likewise, you can ask your other audience on different channels to follow you on Snapchat.
– Feature-user generated content
This is also a great way to grow your business and build a powerful presence of the audience. Here you can ask your followers to send you pictures and videos of them interacting with your brand or using your products. This will be a great content which you can repost on your Snapchat account. However, a great way to encourage user-generated content is by running contests and similar promotions. You will see high engagement on your account.
– Offer discounts and promo codes
It is a very natural feeling that sometimes people don't know what to post or what not to post. This can also happen with you while using Snapchat. In this case, you can send out discounts and other promotional offers via Snapchat. Every person likes discounts and offers; they won't miss out on the chance to get it. Therefore, this is a great strategy that will help you drive sales and increase conversions. Also, keep the overall goal of your company in mind while posting on Snapchat.
Final words
No doubt, Snapchat is growing in popularity and if your company does not have an account on Snapchat then you are staying behind in the competition. Therefore, to make a powerful presence of your business in the market, you must use Snapchat to target audience and potential customers. You can use the above tips to grow your business on Snapchat.
These tips will surely help you drive sales to your site and increase engagement on Snapchat. For more interesting and informative articles subscribe our website, till then keep reading.
---