Tips to run a successful paid ad campaign.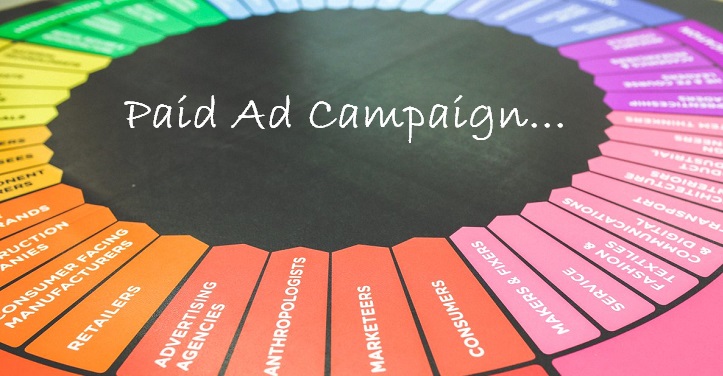 The aim of every marketer is to make their marketing campaign a successful one. Every digital marketer posts their ad campaigns here and there across the internet. They basically put up a website or a Facebook page to display their ads and think it's done. No matter how interesting your campaign can be but you will not be able to catch any fish (person) because you're nowhere near the pond. It is also because a profitable marketing initiative requires careful planning. If you have not planned out anything or made any strategy for your paid ad campaign then you're behind in the market competition.
Therefore, in this article, you will learn some of the great tactics to run your paid ad campaign successfully in the online world.
Let's start now.
Significant tips to run a successful paid ad campaign
#Have a clear goal in your mind about the ad campaign
An ad campaign is not a joke or something. Especially the campaign in which you have invested money. Your ad campaign will be of no use if you launch it without having a clear goal in your mind. If you're investing in your ad campaign then you need to ask one question: what do you want your ads to do? Do you want more followers? More sales? or more engagement? Therefore, be clear and concise in your head and make a decision for your paid ad campaign.
#Target your potential customers and audience
Let me tell you that the goal of every ad campaign is to target the audience. How do you actually target the audience? You target your audience through ad campaigns. If your ad campaign is displaying what your audience wants to see then it will be a successful ad campaign otherwise not. Therefore, be focused and make up your mind to create a successful paid ad campaign. If you do so, you will surely generate sales for your business.
#Set your marketing campaign budget
There are two types of campaigns paid and unpaid. And it's true that paid campaigns can really fetch you good results if you create it with a clear goal in your mind. But some people make a mistake. You know what? Marketers just blindly invest money without setting up an ad campaign budget. I would say this is the hackneyed approach that people follow. If you do so, you will also end up loading a great amount of money and success in your paid campaign. So before you invest any amount, set a marketing budget first.
#Pick up your communication channel
An online marketing campaign is incomplete without a communication channel. Here you need to choose the channel through which you will communicate with your target audience. There are many communication channels available in the market. For instance, Email, Direct Mail, Pay-per-click online advertising and social networking sites. One thing clear in your head is that don't place radio ads if your target market doesn't listen to the radio regularly.
#Know your competitors
Without knowing your competitors, you can't go ahead or win the competition in the market. In case, you are not aware of your marketers and about their activities, then it's high time to know. How do you actually learn about them? You can learn about their PPC campaign, check their social media campaign, etc. Furthermore, you can use a tool like Spyfu to check details regarding campaigns.
#Enhance your ads with ad extension
Ad extension has the ability to enhance the presence of your ads. They don't actually increase the cost of your ads but make your ads more engaging and appealing. Therefore on the basis of your ad goals, you can include an ad extension. The ad extensions are available in both Google Adwords and Bing Ads.
Final words
A paid ad marketing campaign can be successful only if you follow the tips I have explained in this article. One thing I want to tell you that if you do paid ad campaign then try to have a smaller budget. Don't do a mistake by setting a higher budget. If you do so, you might fall into the marketing campaign. Thereby, follow the above tips and make your paid ad marketing campaign a successful one in the market.
For more informative articles subscribe our website, till then keep reading and keep sharing.
---