The online video marketing statistics for 2020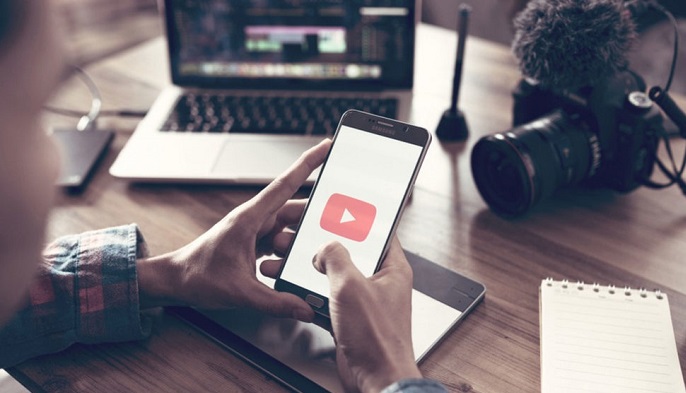 Video is becoming the most crucial tool in digital marketing. You can say, video marketing is continually growing in popularity. Now marketers are focusing on producing more marketing videos than textual content. The interesting thing is, as a visual species, humans find videos more engaging, interactive and popular, than any other type of content. Today if you look at YouTube, Instagram and TikTok all are the powerful platforms for engagement. Moreover, YouTube and TikTok creators have become celebrities. Therefore, as a digital marketer you should always know the importance of video content.
To highlight the power of video content in the digital world, in this article, I will enlist the latest video marketing statistics for 2020.
Let's get into it.
The major video marketing statistics for 2020
– 87% of professional marketers use video as a powerful marketing tool.
There is no denying that video has become a significant marketing tool for every digital marketer. The success of digital marketing hit a peak in 2018. As a professional digital marketer, you must understand the importance of video in your marketing business. As per the report 2019, 87% of marketing professionals use a video as a powerful marketing tool. The demand for video has been increasing significantly. Therefore, a marketing professionals should trust in video content to enhance user engagement and to improve brand trust.
– 85% of all internet users watch online videos in United States
Wherever there is the internet, video content is loved a lot. Today, people watch a lot of videos on YouTube; it means video content is being watched now than ever before. According to statistics 2018, 85% of all internet users in the U.S. watch videos on any of their devices. In addition, 25-35-year-olds watch online videos with adult males spending 40% more time watching videos on the internet than females. The interesting thing is Turkey and Saudi Arabia stand in the first place because 95% of all their internet users watch online videos.
– 88% of marketers get good ROI with video content
The aim of every marketer is to get a good return on investment (ROI). And you look at the statistics, then 88% of video marketers are satisfied with the ROI of their video marketing efforts on social media. Most of the companies use video marketing to increase their sales, build brand awareness as well as trust. It keeps the current customers informed about your products and services. The platforms marketers use for posting content are YouTube, Instagram, and Facebook.
– 82% of global traffic comes from video contents 
Of course, there is no hidden fact that huge traffic is only possible if you invest time in making videos. As a marketer, if you want to get quality traffic to your site then make sure to create videos. As per the report, it is estimated that by 2022, 82% of the global internet traffic will come from video streaming and downloads. It means it's an 88% increase in traffic share from 72.3% in 2017.
– Video marketers get 66% of qualified leads per year
Video marketing has become a powerful lead generation tool for marketers. According to Optinmonster 2019, video marketers get 66%more qualified leads per year. In addition, video marketers achieve a 54% increase in brand awareness. And 93% of marketers say they have landed a new customer because if video content. In 2020, video marketing is a great way to grow your network and customer base, and also in the future.
– Consumers love watching videos on social media 
One of the most powerful platforms in digital marketing is social media. If marketers want to get instant results, traffic, leads, and much more, they can rely on social media. Today, almost every person has an account on social media. Therefore, it's on blogs, Instagram ads or simply YouTube, consumers expect to see video for any product and services. Statistics show that videos are getting popular with the passage of time.
Summing it all up
That's all you should know about video marketing statistics for 2020. Guys, I have already cleared you that video marketing is becoming more demanding day by day. In this article, you can see the important statistics of video marketing. Therefore, if you haven't invested in video marketing, then this is the high time for you to start with. If you do so, you will surely get high traffic, qualified leads and good ROI.
Comment below to let us know how you find this article. For more interesting articles get in touch with us till then keep reading.
---