Soon Google Merchant Center Additional Countries Setting Is Coming.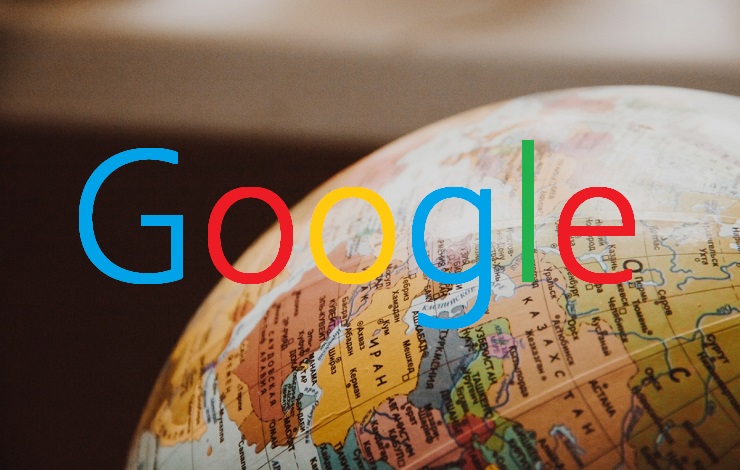 Hello guys, again I have come up with the new article and new update in Google Merchant Center. Two days ago I talked about Gift & Card policy that Google changed in GMC; I hope you read that article. But you know what interesting thing is? Google Merchant Center is again making changes but this time nothing is going to exclude rather it will add 'additional countries' setting feature to enhance digital marketers and customer's experience.
Do you want to know when this update will come in force? Just read the complete article to know about the update. But before, have a look at the synopsis below.
Google Merchant Center is a powerful online tool that helps digital marketers to upload their product data to Google and make it available for shopping ads and other Google services. Let's now start by looking at the update below.
Google Merchant Center to launch additional countries setting feature
About two or three days ago, Google made an announcement that it is going to add additional countries setting feature in Google Merchant Center. With this setting, marketers can easily show their product ads to multiple countries globally. Here read the statement of Google, the company says, "by the end of this month you will need to control global product availability in your product feed. You can apply the shipping attribute to products directly in the feed or specify countries by using the "additional countries" feature. This applies to both Shopping ads and free listings."
If you don't know then let me tell you last month Google Merchant Center introduced new attribute to exclude products from certain countries but now Google said it is coming by the end of this month (FYI).
Using additional countries mean determining your reach across world
Yes guys, the only motive of Google to introduce additional countries setting feature is to determine the reach of your products worldwide. With additional countries setting, you will be able to use your product data across multiple countries. Moreover, you can also set up and target your campaigns to these countries for shopping ads. And now Google has expanded this functionality with additional insights on your product data eligibility and performance across countries.
Earlier two ways were used for products to available in multiple countries
1. Shipping settings
Merchants would use 'Shipping Settings' to specify any particular country. Either they would create an account-level shipping service or by applying the shipping attribute to individual products.
2. Shopping ads feeds
In this process, merchants would specify countries in 'Shopping ads feeds.' They would do so either by country of sale, by using the "additional countries" feature.
These two methods are what merchants used for their products to make available in multiple countries. However, these are not the effective methods as you were not able to control the products from a single platform. But now it is possible. Wanna know how? Just read below.
Now you can control global product availability in a single place: FEED
Feed is a data source that you create to display your products with Google through feeds. To create new primary feed, you need to fill the following information such as:
Country of sale
Feed destination
Language
Primary feed name
Add multiple countries
File name
With this information, you will be able to manage your newly created feed in the 'Feed Section' of your Merchant Center Account.
How will you display products in Multiple Countries of sale?
Following points will help you show products in multiple countries:
First decide your primary country for sale and select additional countries in which you use product data.
You can also set up multi-countries shipping services for all of your products or for group of products using the shipping attribute.
Moreover, if a particular product contains additional countries, these products will be readily available to display in these countries.
Google is pre-selecting countries in your feed to configure as "additional countries"
Google Merchant Center is asking you to use "Additional Countries" in lieu of Merchant Center "Shipping Setting." So in order to make this change, Google said, "We are pre-selecting countries in your feed to configure as "additional countries" of sale starting the week of September 14, 2020. Further Google said that for most merchants this doesn't change the availability of your products across countries. It simply gives an alternative way to select where your products are available.
However, up until September 30, 2020, Google will use Merchant Center Shipping Settings to determine additional countries for your product data. The products level ship of merchants will continue to apply.
How will you add additional countries or language of sale?
Just follow the process given below to directly add a new country of sale to any primary feed:
Firstly, sign into your Merchant Center Account.
In the navigation menu, click Products and then Feeds.
Choose the feed to which you want to add new country of sale.
Now click on the Setting tab.
You will see the box labelled "Country of Sale, language, and destination" click Add.
Now select the new country and language (if option is there)
Click on Continue
Choose the destination you will like to apply this feed to
Finally click Save
With this process, the new country of sale will appear in your feed list and the additional country and language combination(s) will take effect upon the next feed upload.
The bottom line
The new feature of 'additional countries setting' is an amazing one for all the online merchants to go ahead in digital marketing. Though the feature is not yet come, you have to wait till the end of the September month. Google Merchant Center also said that expanding additional countries to also apply to free listing, merchants may see changes on their Diagnostics page (In the past, Diagnostics only displayed the status of products in the primary country of sale) starting in mid-September. Now you will see the products status for each country.
To read more updates and another interesting articles subscribe our website, till then keep reading and keep sharing.
---