Soon Apple may launch a search engine like Google!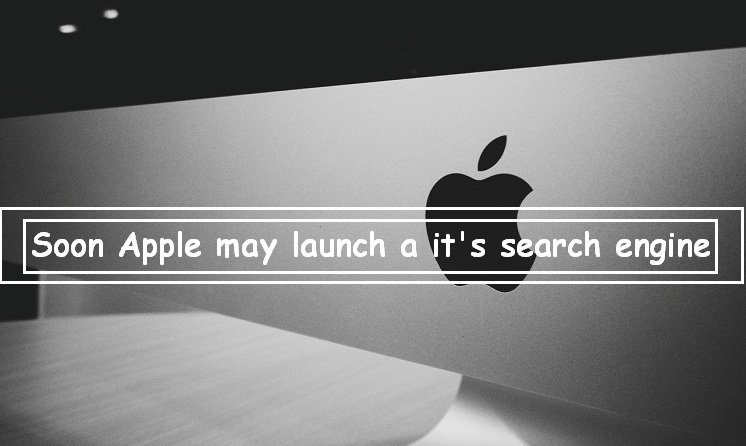 Apple is a big company, we all know this. The company always desires to expand its roots worldwide. You will be amazed to know that Apple is going to launch its own search engine like Google. Yes, guys, this news has been hovering in the digital world across the world since Apple posted a job announcement for search engineers. Guys, if you don't know then let me tell you that Apple charges Google billions of dollars to keep it as a default search engine on its Safari browser across all Apple products like iPhone, MacBooks, and iPad. So any Apple users who perform a search on the Safari browser, the result will come from Google only.
But Apple is now looking to produce its own search engine. Do you want to know more about it? If yes, just keep reading the article till the end.
Apple may launch its own search engine to compete with Google
Few days ago, Apple posted a job announcement for search engineers along with several indicators pointed out that Apple is working on its own search engine. Actually, Apple is looking to create its Spotlight Search to take on Google Search with iOS 14 beta. As per Coywolf, several indicators of Apple focuses on integrating Artificial Intelligence (AI), natural language processing (NLP), and machine learning (ML), into other services.
Why Apple is launching a search engine?
There are many types of research that show that Apple was put into allegation for charging Google to remain their default search engine. But this allegation comes under the scrutiny of UK market regulation. Regulation in Europe can force Apple to remove Google as the default search engine. This might be the reason Apple is planning to create its own search engine like Google. Apple may also give options to users to choose between which search engine they want to use in Safari.
Apple is heavily investing resources and money into search
Yes, guys, you read it right. Now Apple is planning to invest in search as it is clear from the post they posted for job openings. Coywolf speculates that Apple's search engine may act as a personalized data hub. It might be similar to Google Assistant on Android devices. But it could be completely devoid of ads and be completely private.
Guys, it is nothing new for Apple to build its own search engine because earlier also Apple built its own crawler named Applebot. However, the Apple search engine would be different from traditional ones like Bing, Google, Yahoo, etc. Why it is so because the Apple search engine will have a different purpose to serve. It would be ad-free, data mining, and completely free for users.
Let's dig deeper to know more about Apple search engine.
What Apple will gain by launching a search engine?
Let me first tell you it is expected that from April next year, Apple's search engine will look and function differently unlike traditional search engines like Google, DuckDuckGo, or Bing. Apple always likes to do different things this is the reason that its search engine would serve a different purpose. The three things you will see in Apple's search engine are:
Ads-free
Completely private
Deeper integration with the iOS
Moreover, Apple can also integrate AI and ML to deliver search results based on their email, maps, messages, photos, notes, files, reminders, news, contacts, music, movies, TV shows, documents, third-party apps, etc. all you will get to use without ads and real data privacy.
Let's read some of the benefits of Apple search engine for company
People promoting apps in Apple search engine will benefit Apple services.
Apple's search engine will promote Apple products and services including struggling services like Apple News+ and AppleTV+.
The platform will also allow developers to promote their apps in search results.
The search engine will downgrade Google's monopoly on search and a significant blow to its ad revenue and data mining.
The bottom line
After reading out the article on the Apple search engine, one can say that if Apple brings its search engine, it will help Apple users a lot. As per the report, the potential Apple search engine will likely function as a highly personalized data hub. It will be almost like Google Assistant on Android but it will be ad-free, completely private, and significant integration with the OS.
Subscribe our website to keep yourself updated, till then keep reading and keep sharing.
---