Some Ways to Launch a Successful Brand Ambassador Campaign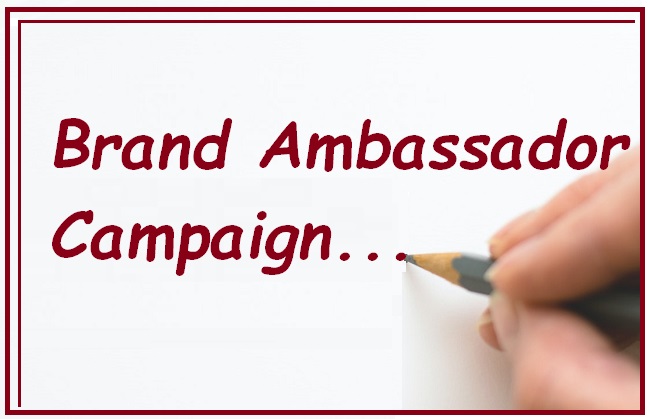 Brand Ambassador – this term should not be unfamiliar to you. In the digital marketing field, a brand ambassador is a famous personality (mainly actors, or musicians) who are paid to endorse a brand and show up on various commercials and promotional materials. These personalities basically agree to collaborate with a brand on a long-term basis and as a result, become the "face" of the brand. Simply put, a brand ambassador is always an influencer, and his task is to run a beautiful brand ambassador campaign. However, it is a duty of every digital marketer to use some ways to make his brand ambassador campaign a successful one in the market. If you're also looking for such ways then you're at the right place.
In this article, you will learn about effective ways to launch a brand ambassador campaign. Let's dive in.
Significant ways to launch a successful brand ambassador campaign
1. Choose the right person for your ambassador program
Of course, when it comes to brand ambassador, your first task is to choose the right person who can become a 'face' of your brand. This is the most effective tip that every marketer uses to make their ambassador campaign successful. You can't simply select a random person or someone who agrees to charge less amount. You never know who that person would be, does he know how to promote a brand, Will be able to carry out a campaign or not. All these questions you need to know by discovering about the person, you're hiring for as a brand ambassador.
2. Give your ambassador a voice
So once you're done with selecting the right person for your brand ambassador program now it's time to give them a voice. So how do you do so? To make your campaign a successful one, you can ask your ambassadors about activities and rewards they love to work on or offer to people. There are many big brands like Inner Fire Apparel that rely heavily on their ambassadors to help shape the program. Basically, it helps create stronger ambassador relationships by making participants feel heard, and value. The more you are able to provide a voice to your ambassador, the more successful your ambassador campaign will be. So, just listen to your ambassador and do accordingly. However, you can also consult about how they will carry out the campaign and all.
3. Give away great rewards in brand ambassador program
Who doesn't like rewards and price? These two are the most effective ways to attract people. In order to create a successful brand ambassador program, you should provide awesome rewards to people who have participated in your campaign. When should you provide rewards to people? When they purchase something from you? Or just on completing an activity? If you only give rewards to people when they purchase something from you then your campaign may not run successfully. You should rather hold a contest or activity and ask people to take participate in it. If they win, you can give them rewards. This will make your campaign a successful one.
4. Try to build an open communication to create a successful ambassador program
Do you think only giving rewards and prices will work for you in making an ambassador program a successful one? I guess, no. There is something you should also focus on and that is communication. Without effective communication, your ambassador campaign may not work effectively. You and your ambassador have to be talkative enough to attract and engage the audience. You can communicate in social media groups to keep your brand at the top of the mind of the people. Just ask your audience to like, follow, and share your program details with their friends, family, relatives, and camaraderie so that more people can join your ambassador campaign.
5. Build trust and transparency
Trust and Transparency are the two pillars of your brand campaigns. If you're working with an ambassador and not being fair enough to him/her then forget that your campaign will be successful one in the market. If you hide anything from your ambassador then a big gap will create if he gets to know something wrong is happening with him. Your ambassador should feel like as they're part of your brand's journey. Your campaign is not a place to use an anonymous person with whom you can't share your strategy. If it's about brand ambassador campaign, then try to work with the person whom you have full trust and who is transparent and make your campaign a successful one. Try to share your campaign strategy with your ambassador so that he doesn't feel like that you're being unfair and hiding something from him.
6. Frequently ask for feedback
Do you want to know whether your ambassador is happy by working with you or not? If yes, then you should always ask them for feedback, know their reviews, question them whether they liked working with you or not. Will they like to work again or not? You need to give your ambassador plenty of opportunities to give you feedback. It will help you improve your ambassador program for the future. The more effective communication you establish with your ambassador, the greater rapport you build. After collecting the feedback, you must focus on measuring the results of your campaign. It's time to evaluate your KPI, performance analysis, post-campaign surgery, etc.
Final words
Guys, these were some of the great ways that you can utilize to make your brand ambassador campaign successful in the market. Every marketer should invest plenty of time to choose an ambassador who can easily engage your audience and promote your brands. All the success of your program relies on the ambassador you choose to carry out the campaign. So make sure you select an effective, reliable, trustworthy, and engaging ambassador to successfully establish your brand in the market.
For more interesting articles subscribe our website, till then keep reading and keep sharing.
---