Some Quick Hacks For Your Business Blogs.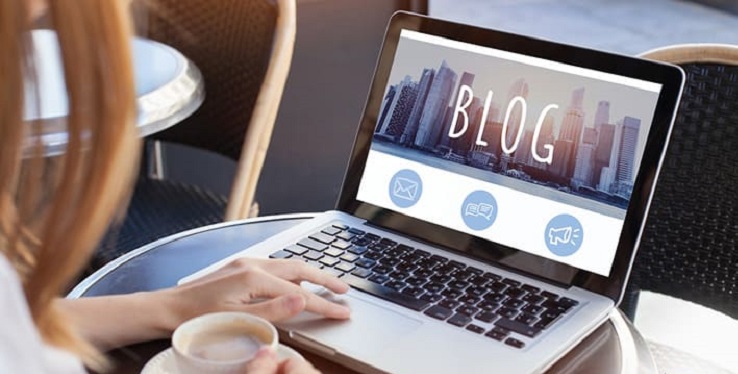 Today, blogging is becoming a trend in digital marketing. We all know marketers usually operate websites to build the presence of their business in the online world. It is also because the website is considered to be more professional than blogging. But let me tell you guys it is not like that. If we look at the present scenario then blogging is embraced much more than a website. However, blogging takes more effort, discipline, patience and money. It is very important to know that quality blogs are key for strong Search Engine Optimization. In case if you're a professional blogger and doing blogging about your business goods then you should know some quick hacks for your business blogs.
I know blogging takes time to give you desired results therefore to skyrocket your blog, I will enlist some important points to quick hack for your business blog.
Let's have a look below.
Essential quick hacks to grow your business blog
#Make your blogging site easy to use
Blogging can be difficult to understand if you don't make your blog layout easy and simple. If you want your audience to quickly understand what you offer then the layout is what helps you do so. Moreover, the navigation of your blog should also be easily relatable. Your content must have a connection with the product you're selling otherwise people will leave your site. You also need to put a search box of your blog where people can easily get access to it. They can find the content that they want. Try to focus on making your blog mobile-friendly. Let me tell you that now Google judges mobile-friendliness as an SEO ranking factor for search engines.
#Produce unique and worthy contents
Today audience demands quality over quantity. People want that kind of content which is engaging, interactive and informative. Blogging is all about keeping the audience engaged and happy. Therefore you need to make sure that your audience is not just enjoying the content but also come back to you again. The more creative and authentic content you will create, the more talent you will show to your readers. With your content, you spread brand awareness and build your brand perception. And how do you do this? You do this by keeping your content fresh and interesting.
#Optimize your content for search engines
After writing unique content, your next step is to optimize your content for the search engines. Optimized content is easily discovered by search engines. And it also makes your blog site appear on Google's search engine results page. So how do you optimize content? You can simply optimize your meta description, meta title and meta tag. Add important and relevant keywords but don't overdo. Make your title between 60-70 characters and 155-160 for your meta description. So if you're on WordPress, you can use Yoast SEO to optimize your pages.
#Speed up your blog site
No one lines the site which takes more than 3 seconds to load. People will leave the site in a second. According to Google, page speed is one of the signals in their search ranking algorithms therefore it's very important to make your site as speedy as possible. To speed up your blog site, you need to delete unnecessary items or contents from your blog. Optimize the size of your images, resize them and shrink the images so that they can easily fit in your blog.
#Implement SEO organic strategies
SEO or search engine optimization is a very essential part of your blog as well as your website. When you use SEO strategies, you get high site visibility, traffic and rank to your website. As per the research data, 70-80% of users ignore paid ads altogether. And organic traffic is the most effective way to drive traffic to your website. Therefore to boost the performance of your blog, you need to implement SEO strategies as much as you can.
Final words
The quick hacking tips are all about finding new ways to grow your business blog in the digital market. The more innovative approach you adopt, the more traffic and customers you get to your site. The points I have talked above are completely ethical and efficient practice. As a small business, you must keep trying to innovate and adapt ideas to make your business blog grow in the future as well.
Subscribe our website for more informative articles, till then keep reading and keep sharing.
---