Benefits of social media promotion for your brand
Let's face it – social media marketing is no more an option rather it has become a necessity in business today. You tell me if you are running a business, can you ignore the power of social media promotion? Not leveraging social media in your business study means depriving yourself of benefits you can get from social media marketing or promotion you can say. Do you know what all benefits you can get from it? If no, this article will highlight all the benefits you get from social media promotion. By the end of this article, you will make up your mind to add social media in your business strategy as well.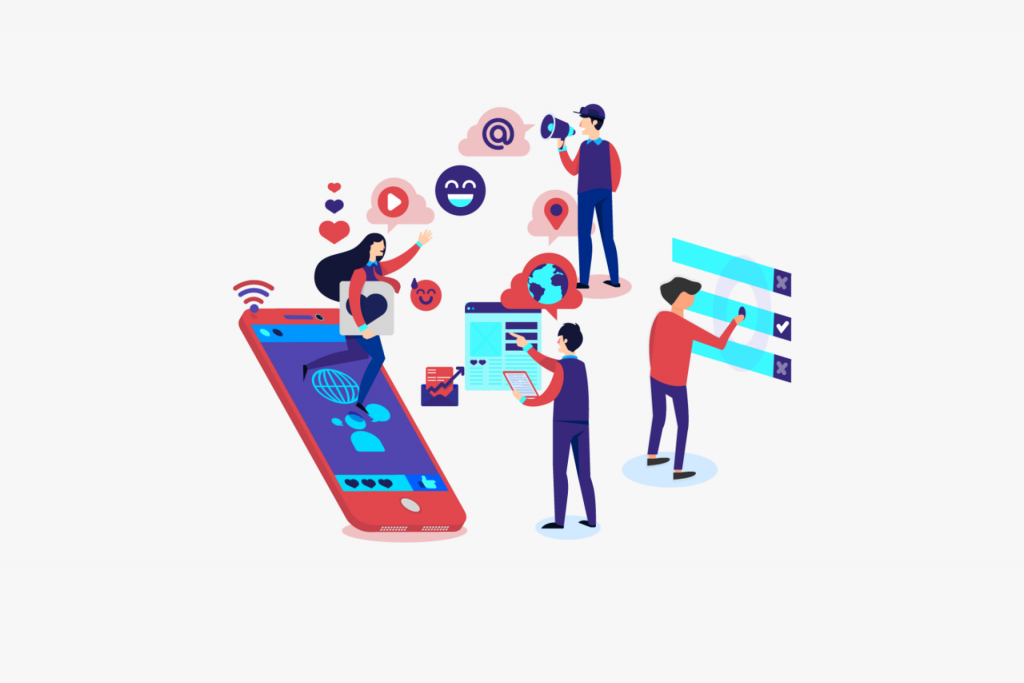 Let's cut to the chase and talk about it below.
Top benefits you get from social media promotion for your brand
✱ More brand awareness
Obviously, social media is all about getting awareness across web and world. In digital marketing business, social media is used as a tool to syndicate content and increase your business brand's visibility in from of millions of people online. There is no doubt that social media will surely increase your brand's visibility, its recognition, and finally you'll get to engage with broad audience of consumers. Therefore, to get started with social media, make a business profile and interact with your customers online.
✱ You get more inbound quality traffic
With the increase in brand awareness, you get more traffic simultaneously. Though in the beginning, it may be limited to only your customers but as your business presence grows, you will get more traffic. You can spread your brand presence on every social media channel such as Facebook, Instagram, Twitter, LinkedIn, and many more you can think of. Then you will have a source to get traffic from various channels. More traffic you get, more sales leads you will generate in the business.
✱ High conversion rate on site you get
The more your brand will be visible in the eye of audience, the more conversion rates you will generate. Yes, visibility of brand gives you an opportunity to generate high conversion rate to your website. When you publish any post on social media platform, you may likely get like, comment, and share if it's worth sharing right. All of this tactic will surely fetch you high website traffic. In fact, you also release the positive impact on your business. No doubt, social media is literally a great platform for fulfilling your business needs.
✱ Search engine ranking of site gets improved
How does a social medium help in getting better ranking? You ask, right. Well, it actually does an indirect impact on it. No doubt, search engine optimization is important to get high ranking of website and getting traffic on it. As per experts, people who have been using social media for more than a year are able to improve their search engine ranking tremendously. So, it does make an impact only if you utilize social media in an effective way. Additionally, you get in front of social media influencers who write about you and your brand and this is how you generate backlinks to your site as well.  
✱ Provide customer satisfaction
Social media is not just a platform to promote brand, but also helps in improving the communication with your customers and networks. Gone are the days when customers would come to your company physically and resolve their queries in person. Today, everything is done online so as queries of customers as well. If you are active on social media, make sure you also ask customers queries and try to resolve them. Don't forget customers will surely appreciate you for this practice as you save yours as well as their time to visit your store. So, it's good if you solve their problem online only.
Conclusion
Social media is indeed an indispensable part of your business strategy. By leveraging this in your business, you can gain everything starting from brand recognition, website traffic, search engine ranking, and improving customer satisfaction. If you haven't utilized this tool (social media) in business, it's high time to take all the benefits of it. I'm sure you will achieve all the goals you have set for. Now it's your turn and make your business presence more attractive in your audience eye. I hope you found this article helpful and informative.
For more such interesting articles, just subscribe to our website's blog right here.
---