Recent Advances and Improvements in Google Analytics for 2020.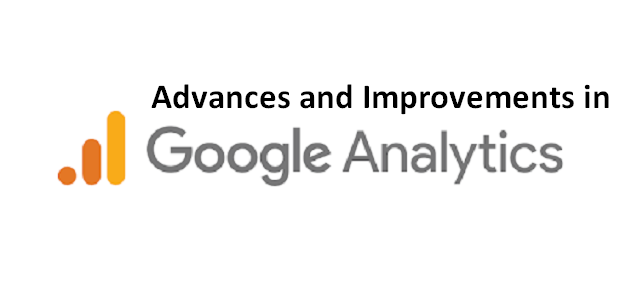 Updates, improvements, and changes made by Google every year are not hidden from anyone. The tech giant Google makes users, as well as marketers, experience better by introducing some changes and advancements in apps, software, algorithm, tools, etc. And you know what, this year also tech giant made some of the improvements in one of the most used tools 'Google Analytics.' Since 2020 marked the New Year, marketers have paid more attention to what their customers do when visiting their website. Looking at this concern, Google has also tried to enhance the marketer's experience by making changes in Google Analytics.
As a digital marketer, you need to know these improvements. So are you ready to know? Before I introduce to you the 2020 changes in Google Analytics, let's have a deep insight into this.
What Google Analytics exactly is?
As I told you in the introduction, Google Analytics is a tool of tech giant Google. This tool helps marketers tracking and reporting website traffic. Through this tool, you can check the performance of your site, what users do when visiting the site, the click rates, the time they spent on your site, etc. Recently, Google made some improvements in Google Analytics. Let's read it now.
New advances and improvements introduced in Google Analytics in 2020
Below are some of the advancements recently added in Google Analytics. Just read them below.
– Consistent site experience
Every site visitor wants to experience the same version of website that they had experienced in the last visit. If website keeps changing its design and runs different experiments then it's obvious that customers will end up puzzling and leave the site. Here, Google is working on to provide the same display the version of your website that your customers saw the last time they visited. So the next time they come back, they will have consistent site experience.
Back in November 2019, Praveen Krishnan, senior product manager at Google Optimize said, "Customers expect connected shopping experiences from research to purchase. But their journey isn't linear." It simply means that you shouldn't do experiments with your website as it will spoil the user experience. Furthermore, Google suggests you optimize your site to automatically display a custom page each time an email campaign visitor visits your site.
– New reporting interface for Google optimize
Reporting interface is a tool you can use for A/B testing and checking the user's actions. However, earlier the testing was difficult to perform. But now Google has taken action to improve it so it can be easy for you to understand your users. The new interface provides you a straightforward and rational explanation for discrepancies between the data from Google Analytics and Google Optimize.
Moreover, the new improvement focuses more on to gather information and creates a unique segment. This new reporting interface will really improve your customer's experience.   
– Consolidate experience for both App and Web Properties 
Google wanted to build a unified experience for its users by better examining the customer's journey across different platforms. And this was in July 2019, When Google made an announcement about their wish to consolidate metrics from apps and websites into a single place.
Therefore, to make this wish fulfill, Google now has introduced two additional cross-platform analyses. The first is cohort analysis and second is user lifetime. The work of cohort analysis is to compare the engagements between different groups of users. On the other hand, user lifetime provides insights into the activities of a group of users.
Parting words!
The tech giant Google always remains in a race of improving the user's experience. As you have already read the advancement and updates Google made in Google Analytics. It will surely mark a positive impact on marketers as well as customers. However, it's your duty to keep updated with changes that Google makes every month and every year. At the end of the day, the more you update yourself, the more growth you will see in your business.
For more updates get in touch with us, till then keep reading and keep sharing guys.
---