Pros And Cons of using marketing automation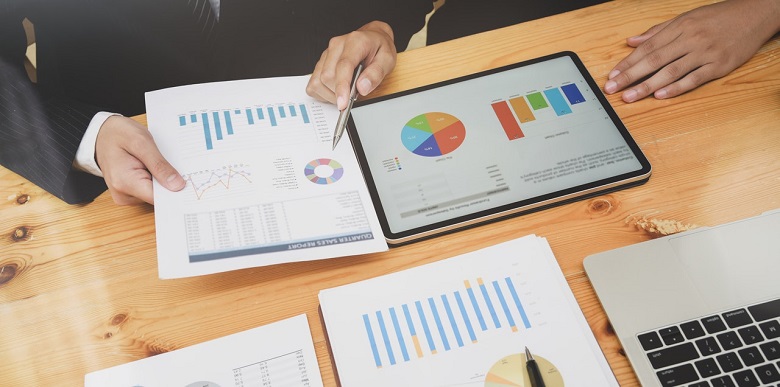 Marketing automation – every digital marketer might have heard this term ones in their lifetime. In the middle of the 2000s, marketing automation started taking shape and now it has become a necessary part of digital marketing. Today, every marketer wants to invest in it. Also, because of the boost it gives and makes a marketing strategy successful. The future of marketing automation is no doubt bright, by investing in it, any marketer can touch the sky. But don't you think that half-knowledge of anything can kill the overall performance of your marketing. Every coin has 2 sides, so has marketing automation that is pros and cons.
This article brings a compilation of the pros and cons of marketing automation. Before I talk about the pros and cons, let me start by giving you a description of marketing automation. Let's make a start now.
What does exactly marketing automation mean?
Put simply, it refers to the bundle of technologies and software platforms specially designed to augment the marketing efforts on multiple channels and automate repetitive tasks to enhance overall marketing efficiency. No doubt, it is one of the best marketing strategies to drive engagement and meet the customer at multiple touchpoints that lead to the highest CLV or Customer Lifetime Value.
Now move ahead and learn the pros and cons of marketing automation.
Let's start with the Pros of Marketing Automation
# Increased engagement
The first advantage of using marketing automation is that you can use automated chatbots on social media messengers. It can help you increase engagement between customers and your brand. With this, you will be able to nurture current relationships and build new relationships by spreading brand awareness.
# Helps you improve ROI
How marketing automation helps you generate a high ROI? When your staff is empowered by automation tools, it allows them to spend more time focusing on high impact tasks that bring the most value to your business. You will get more from your staff if you automate their manual processes and allow them to do what they do best. So implement it in your strategy and get a high ROI.
# Enhance your customer experience
Marketing automation helps send highly targeted and personalized campaigns to improve your customer experience. It helps you send behavioral-triggered emails to customers who do particular things. With this, you are able to get high conversion rates.
# Saves you time
Another advantage of using marketing automation is that it allows marketing teams to spend less time dealing with administrative details. You can easily focus on nurturing the leads and boost your productivity. Ultimately, you spend less time on manual tasks such as reporting, email follow-ups, and content distribution which allows marketers to create a space for strategic thinking.
# You develop deeper understanding of your audience
Getting more and more data from your customers to help you engage with them. And harvesting more data on how your leads interact with your business will improve your understanding of your audience. With the help of marketing automation, you can predict and shape what your customers can do next.
# Create reports
The next advantage of using marketing automation is that the software helps you track and monitor all the channels. With data, you can create a detailed report and save them in the software itself. Moreover, you can analyze the statistics and graphs on different campaigns. You also get to know which marketing campaign did better for you. You can also share the report with other team members as well.
The Cons of Marketing Automation
# Not cost-effective
The first disadvantage of using marketing automation is that it is not at all a cost-effective process. There are certain costs involved in implementing this technology. Therefore, many small businesses will find it difficult to spend additional money on marketing. This would be a concern for many small businesses.
# Might depersonalize your brand
Yes, there is a perception that if you do marketing automation improperly then it might lead to depersonalize your brand. There are many companies that fail to use personalization features in their automated marketing and they end up sending the same message to all of their targets. When you fail to personalize, you risk mixing the messages with spam mails. So do properly whatever you want to do with automated marketing.
# Complex process
No doubt, marketing automation is a complex process and this becomes a drawback here. It is more of a sophisticated solution, so inexperienced users may find themselves drowning in the pool. You first need to gain some knowledge and then implement it to get the fruitful results.
The bottom line
Marketing automation is a great digital marketing tactic that has the potential to make life much easier for small businesses. You have read that marketing automation offers you a wealth of advantages that make your marketing more effective. However, there are some disadvantages of using it which might lessen your marketing efforts. But if you implement everything effectively and efficiently then marketing automation will boost your business a lot.
For more interesting articles subscribe our website, till then keep reading and keep sharing.
---