'Privacy SandBox' of Google will make your Chrome Browser more secure!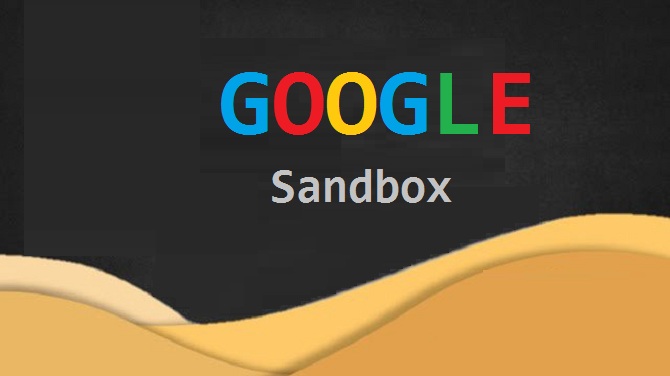 Google Chrome, one of the most used browsers in the world. Around 310 million people of the world population prefer chrome to any other browser. Why, is it the only browser left in the world? You all know why because Chrome is the fastest and secure browser. Though it doesn't prevent you from website or advertisers tracking your personal details, to make user's browsing experience much better, last year in the month of August, Google introduced "Privacy Sandbox" in Chrome. The search giant always concerns about its users and their privacy. If you remember then recently Google at CES event 2020 introduced privacy features in Google Assistant just to enhance user's experience and keep their data more secure. (You can read my article on the same).
Back to Chrome Browser, the Privacy Sandbox is a good step taken by Google. Do you want to know more about this? When it will be successfully implemented? And how it will help you in protecting your data from third-parties? Get the answer to all these questions by continue reading this article till the end. Let's get started now.
Google introduced 'Privacy Sandbox' to make a Chrome a secure platform.
As mentioned above, last August Google announced to implement Privacy Sandbox in the Chrome browser. What exactly the Privacy Sandbox is? Privacy Sandbox is a set of APIs designed to protect user privacy and prevent websites and cookies from tracking your personal data and details. It develops a set of open standards to fundamentally enhance user's privacy on the web. Google says that our goal for this open-source initiative is to make the web more private and secure for users, while also supporting publishers.
Justin Schuh, a director of Chrome engineering focusing on security matters, in a Privacy Sandbox blog post said that the privacy sandbox is "a secure environment for personalization that also protects user privacy," "Our goal is to create a set of standards that is more consistent with users' expectations of privacy" he added further.
The search giant Google Plans to implement Privacy Sandbox fully by 2022.
What's the exact reason behind introducing Privacy Sandbox?
You already know that Google wants to provide a more secure and enhancing experience to its users while using the Chrome browser. According to Google, users are demanding greater privacy – including transparency, choice, and control over how their data is used – and it's clear the web ecosystem needs to evolve to meet these increasing demands.
It's a completely new initiative by Google that aims to make third-party cookies obsolete. Tech giant explains that it will block cookies that store your information to show relevant ads online, at a large scale undermine's your privacy as it encourages 'opaque' techniques such as fingerprint, which can reveal the device you use and many more.
How is Privacy Sandbox gonna affect advertisers and publishers in the future?
It's very clear that this new initiative of Google surely gonna affect both advertisers as well as publishers. Let's see how.
Privacy Sandbox consists of new APIs (application program interface) that will allow advertisers to show targeted ads without having direct access to the user's personal details.
"Blocking cookies without another way to deliver relevant ads significantly reduces publishers' primary means of funding, which jeopardizes the future of the vibrant web," Schuh said.
Privacy Sandbox now will limit how much personal information a website can access.
Now advertisers will not be able to target users individually rather users will be tracked by category in a group.
Also, advertisers won't be able to use ads on different sites and track the user navigating the internet and limits the advertiser's view inside a user's internet browsing habits.
Future growth of Privacy Sandbox
The future growth of privacy sandbox seems positive because it focuses on the privacy of users and secures their data which is one of the significant concerns nowadays. Talking about Privacy Sandbox and its growth in the future in a blog post, Justin Schuh said, "Once these approaches have addressed the needs of users, publishers, and advertisers, and we have developed the tools to mitigate workarounds, we plan to phase out support for third-party cookies in Chrome. Our intention is to do this within two years."
In a nutshell, privacy sandbox is a good solution for both advertisers/ad industry as well as users. It works like a trust token which can separate genuine users from bots and spammers. Let me also tell you that Google wants your feedback for Privacy Sandbox via GitHub. You can share your opinion if you want to.
For more updates and interesting articles get in touch with us, till then keep reading keep sharing.
---