Ways to use on-page SEO in your digital marketing
If you're a start-up in the digital marketing field, your website is bread & butter for you because it is the only thing that will yield you money. You have to make sure everything to make a good presence of the site on Google. Site visibility is very important for any online marketer as they can easily attract an audience to their site and convert them into potential customers. The question is where does this visibility come from, right? I guess every newcomer will have some idea about SEO which is vital in making site visibility on Google's SERPs. Without SEO, you may not succeed in this platform.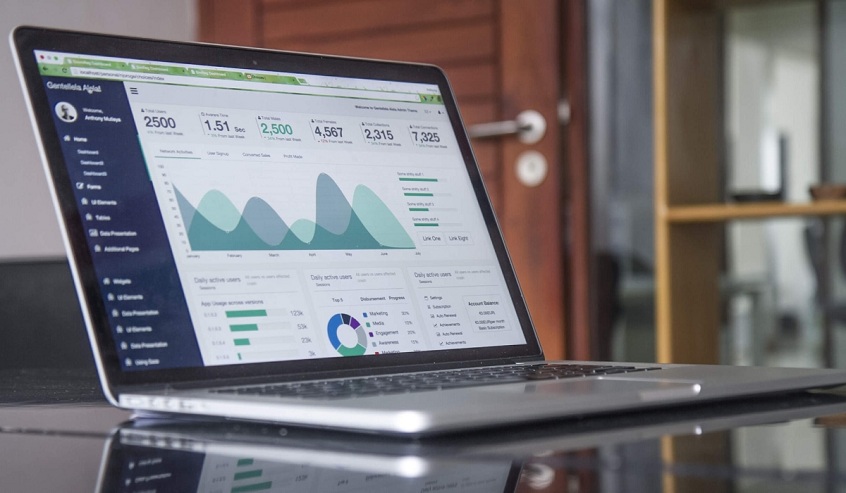 Now SEO is also a vast concept having diverse parts such as On-page, Off-page, White hat, Black hat, Grey hat, etc. we aren't here to talk about every type of SEO rather one that is crucial in the digital marketing industry. What's that SEO is? On-page SEO. Yes, guys, on-page SEO is a must and you can't ignore it in any case. I would say this sets the foundation of your online marketing.
Before I talk about the ways to leverage On-page SEO, first let's discuss what n-page SEO exactly is.
Let's get to it.
What On-page SEO is?
In layman's terms, On-page SEO is the process through which you optimize your website for search engines to get more and more targeted site visitors. With this ethical approach, you can easily rank your site higher on Google's SERPs. In fact, there are many companies that use on-page SEO to rank their site on Google.
What factors are included in On-page SEO? High-quality backlinks, Meta tags, Meta descriptions, no broken or duplicate links, use of HTML tag to highlight headlines, no authority image to name a few.
Let's dig deeper and understand how you can do on-page SEO in your online marketing.
Use given ways to optimize On-page SEO in your digital marketing
* Produce quality and engaging content
Do you want people to come to your site and spend more time on it? If yes, you have to produce as relevant, engaging, user-friendly, mobile-friendly, SEO-friendly content as possible. The average person spends 15 seconds on a web page if the content is not relevant. With engaging, informative content, and quality content, you can easily engage your users and eventually convert them into potential customers. Don't forget about the famous adage content is king. So, make sure you focus on creating as informative as your readers want from you. If you don't know how to generate quality content, then hire a content marketing service providing an agency for you.
* Meta description
Sometimes marketers forget to include a Meta description of the content they're publishing. Some marketers don't bother to even think about it. What exactly happens is that when you don't include Meta description search engines and visitors don't get to know what your content is all about. Remember that your Meta description is your page's summary and appears in SERPs. It's a feature helping users learn more about your page. In fact, Google will bold the key phrase that becomes easier for users to find the better search result.
* Alt text
Search engines don't read images; they only understand text that's why it's important to include text in the image. In fact, alt text is a good way to include your SEO ranking. What you need to do is include short, descriptive, language and keywords into your alt text. Not only it helps your site rank on Google faster, but also for people who are searching for images. Ultimately words do the job and help you get site rank.
* Relevant keyword density
Keyword also plays a significant role in On-page SEO. Without leveraging keywords, you may not target the audience because what your audience is searching for is only found when you add keywords and rank them on Google. Keywords help you target your valuable user queries. Well, each page of your site must include one or two relevant keywords highlighting the page topic.
* Optimize internal liking
Well, this is the most underestimated factor looked at by marketers in the digital marketing field but it plays a crucial role in ranking a website on Google's SERP. Make sure when publishing content you include some relevant links of your site related to a particular keyword that will help enhance your page ranking on Google. But make sure you avoid adding broken links in the content otherwise; any search engine will not be able to crawl or index your page and mark it as spam. So, avoid including broken links in the content.
* Always optimize your site speed
Site speed is an indispensable and un-ignorable part of the website. Google still prefers a website that is mobile-friendly and loads within 2-3 seconds more than that a site is marked as less-friendly and people avoid visiting such websites. So, if you want to attract more and more users to your site, make sure your site loads within 2 seconds.
Final bricks
So, these are some of the ways through which you can easily do a successful On-page SEO. However, there are many ways that you can follow to strengthen your SEO such as outbound links, optimize URL structure, optimizing page title, description, and images. But to do a successful On-page SEO, make sure you follow all the above-mentioned strategies in your website. If you have any related queries then don't hesitate to contact us and you can also learn about our work here.
Liked this article? Wanna learn more? Just subscribe here and stay updated with us!
---