Now local businesses can raise funds on Bing with GoFundMe integrations.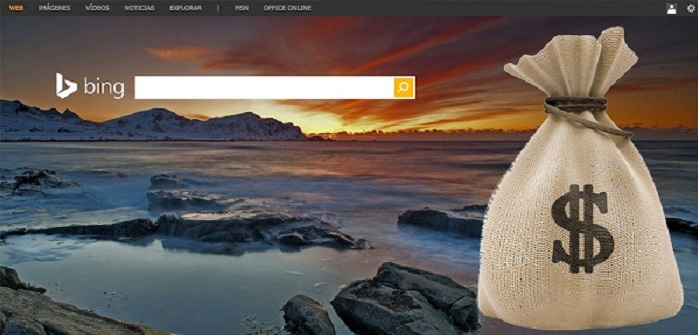 The second most used search engine giant comes after Google is Bing. It is a web search engine owned and operated by Microsoft. When it comes to service, then Bing gives more auto-correct suggestions than Google. Talking about the similarities then Google and Bing, both concerned about people a lot. Both these search engine giants are doing great in fighting the battle called COVID-19. As you all know that the present pandemic is destroying the small and medium businesses a lot. Businesses are not able to survive in this pandemic situation. Therefore Bing is doing some fundraising work for businesses.
Read this article till the end to know what Bing did for you to save your local business.
Let's make a start.
Bing integrates with GoFundMe for local businesses to raise funds
Last month, Bing made an announcement about its partnership with GoFundMe. The GoFundMe basically integrates with Bing places. This is a great feature that Bing adds for its users. Moreover, this feature enables businesses that need funding from its community an easy way to highlight that need in Bing Search and Bing Maps.
Read the statement of Bing, "Bing is also partnering with GoFundMe to help small businesses face the financial hardships caused by COVID-19."
Folks, this is a great feature that Bing is raising for local businesses that impacted by COVID-19 pandemic.
Let's learn about Bing place
If you are using Bing, then you probably would know about Bing places. Still, many people might not be aware of the concept. So let me clear your concept here. Bing Places is a free online listing service by Microsoft and linked to the Bing search engine. Bing Places for businesses is a place to connect your company with local consumers in a quick and easy way by simply listing your business with the search engine. Therefore, having Bing Places it will enable businesses that need funding from its community an easy way to highlight that need in Bing Search and Bing Maps.
Bing partners with GoFundMe, what is it?
GoFundMe is an online donation crowdfunding platform that allows individuals and organizations to post crowdfunding campaigns for whatever purposes needed. Here you can create campaigns and ask your family, friends, and relatives for donation. Therefore, you can simply raise money if you have a crowd of people in place. You can write a compelling story, share a photo or video. Your crowd will donate to your complaint if they like it.
In addition, the fundraiser can set up their account through GoFundMe. Bing Places for Business account owners can set up a fundraiser through GoFundMe and Bing will display a donation button within its local listings.
Lert's move forward and read setting up an account for GoFundMe.
How do you set up a fundraising account on GoFundMe?
Guys, Bing partners with GoFundMe there to set up an account, you need to be on Bing first. So here is the complete process of setting up an account for GoFundMe. Read below.
First, you need to create or sign in to your Bing Places for Business account.
After signing in, click the "Get Started" button in the "Set up a GoFundMe fundraiser" module in your Bing Places dashboard to go to the GoFundMe fundraiser creation page.
Follow the process on GoFundMe as directed, and your fundraiser will now show up on Bing local listing pages. Here customers can click directly to your GoFundMe to donate.
With all the three complete, you're done with creating a GoFundMe fundraiser donation camp for your business.
Some important points to note on the announcement
The new feature is currently available for new fundraisers. However, Bing will add support for existing GoFundMe campaigns in the coming weeks.
GoFundMe is a free platform, therefore, you no need to pay any fee here. However, there is a fee of 2.9% plus $0.30 per donation for payment processing.
The Final words
Guys, I know the present situation is surrounded by a lot of hardships. And it is literally killing businesses. Therefore, this is a good step in Bing to raise funds for local businesses to help them survive in this pandemic. And creating a fundraising campaign is one way to help gain revenue during the crisis. So try not to miss the opportunity to raise funds for your business. This is the high time for you to save your business. 
For more updates get in touch with us till then keep reading and keep sharing.
---