How to manage stress while running a small business?
Ok so you want to run a small business, right. Running a small business may sound easy. Why? Because you're commencing a small business. But do you know the stress associated with small business is not small rather it's big. If you have planned to start a small business, you must prepare yourself for stress as well. Regardless the size of business you start, you will get stress. But shouldn't you worry friends. This article is basically a guide which will talk about how efficiently you can manage the stress level while running a small business in the market.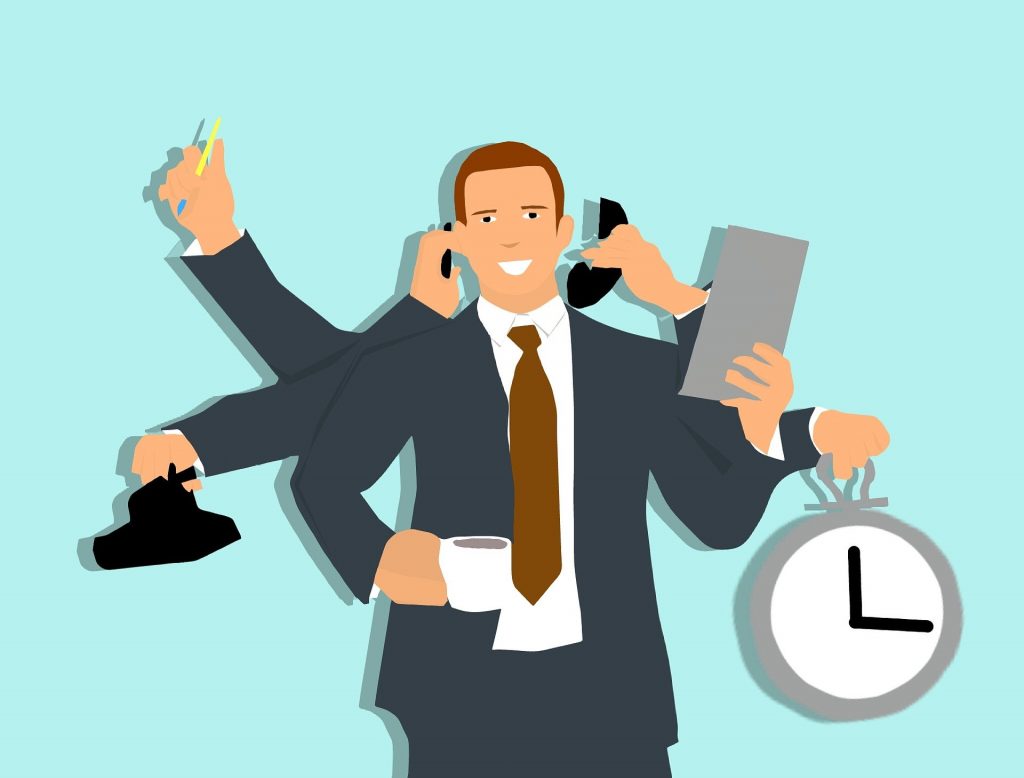 Without beating around the bush, let's talk about it.
Powerful tips to manage your stress associated with small business
#Try to build a strong working schedule
I tell you how stress comes. When you work with improper timings and schedule, it triggers your mind as you have no proper way timings to do work. That's why the structure is important for any business to have. Through structure, you plan more and worry less about the work. In fact, when you have regular routine, you know what things you must be doing at work, right. This ultimately gives you sense of peace and control. This is how you make things easier by keeping stress at bay.
#Manage and prioritize time
One of the most precious things anyone has today is time. With proper time management, anyone can achieve anything. But the condition is how well you have managed the time. Proper time management keeps your health and mental state of mind under control. This ultimately reduces the stress you have at workplace. Let me tell you that many small digital marketing agencies in us have proficiently able to manage their time and do their work productively. You can approach them if you have business in US.
#Picking up right marketing tools
Do you want to get rid of manual work in the business? Why I'm talking about manual work is because half of the stress in the company is associated with manual work only. And the task becomes much easier when you employ software and tools in the business. However, you shouldn't invest much time in learning as it won't do any favor if you don't even use them. So, to get rid of stress, make sure to choose tools wisely which will be proved reliable for your business only. So, there will be many online marketing tools available in the market, you will find them easily.
#Unplug yourself during off time
What does it actually mean? Being a small business owner, you would probably be busy with fiddling with your mobile device, and working on computer as well. If you keep doing this in your off time as well and don't give yourself some rest, soon you will end up getting stress as well. Therefore, it's important if you power down the devices you have and save yourself from blue light as much as you can. Getting better sleep of at least 8 hours will release all your stress and pain you feel after working hectic hours.
#Outsource the work
Though you're running a small company, there is no such need to outsource or delegate work to third-party company. But outsourcing work will surely help you declutter the stress you have in the business. There is so much in the business that you can't do alone for sure. That's why hiring the services like social media, SEO, email marketing, and others become essential and necessity. Outsourcing services to the third-party company may be little costlier, but it's a worth investment altogether. Therefore, to help you with running the business, Curvearro, a renowned digital marketing company in delhi is here to help you with company's growth. Just outsource their services at reasonable prices.
The bottom line
Running a small business may sound easy to many of you. Believe me it's not. The stress associated with small business is almost like as one can have while running a large company. But with this guide, I hope now it's clear to you how you can reduce the stress which you face while running your small business. In this article, I have mentioned tips which are helpful for you to effectively run business without taking any stress. If you got more queries to ask, feel free to get in touch with us.
And subscribe to our website for reading more such informative article.
---