Is Affiliate Marketing Dead Due To Coronavirus?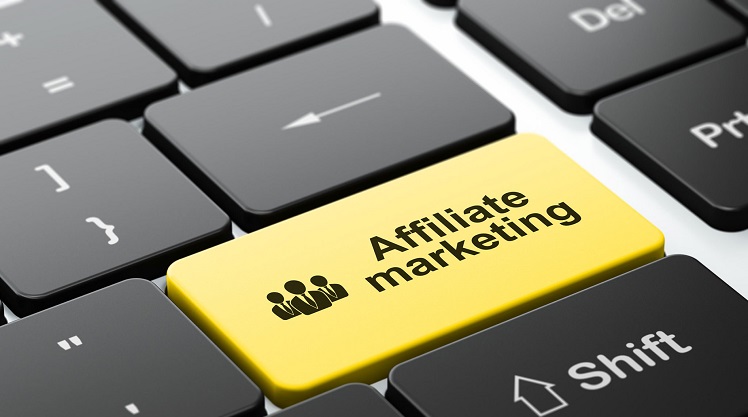 The current situation is making marketers cry their hearts out. Why would marketers not cry? The economy is down, production has been stopped, lockdown is imposed, people are restricted to go out, etc. What else is left to see? This global disease COVID-19 aka coronavirus has made the entire world a living hell. There are many people or marketers who are claiming that affiliate marketing is dead. If you remember then in the previous article I talked about the impact of coronavirus on affiliate marketing. If you haven't read my article then you should read it to get a gist of it.
Now let's take a glance at how troubled times of global pandemic have influenced the marketing industry. I am sure this article will clear your answer to whether affiliate marketing is dead or not.
Let's get started.
Affiliate marketing VS COVID-19
Nothing has hidden from anyone in this world. The global coronavirus pandemic is becoming as worse as it could be. What used to work earlier might not work now. Looking at the current scenario highlights the market condition throughout the world. Before we talk about whether affiliate marketing is dead or not, let's have a look at the few reasons which make affiliate marketing in a line of work.
Affiliate marketing allows people to work from home
You no need to have specific skills or education to be an affiliate marketer
You just require little or low initial investments
Now see what impacts virus has made on affiliate marketing below.
The average CPC (cost per click) has dropped by 70-80% in some cases.
Major downfall has also been seen in ad revenue
Supply chain and shipping times have disrupted
Commissions are reduced and programs have suspended.
What makes affiliate marketing dead?
The present chaos situation is itself making affiliate marketing dead. But does it make it fully dead? This is the question. In the above-written points, you have got some gist of whether affiliate marketing is dead or not. Though there are many reasons which cause affiliate marketers to go down in their marketing. Let's read these points below.
The product reviews with affiliate links are fading away.
Productions of goods and services have stopped due to COVID-19.
No proper supply chain marketers are following.
Downfall shift in ad revenue performance.
I am sure after reading out these points you would be thinking that affiliate marketing is dead. Right! But it is not dead. Want to know how? Keep reading the article below.
Affiliate marketing is not dead; it's still alive in the pandemic
So you would be curious to know how affiliate marketing is not dead. Guys, let me tell you that more than 80% of brands use this type of marketing as one of their sales marketing channels. According to the study, 15% of the whole digital advertising revenue can be attributed to affiliate marketers. It means affiliate marketers earn a good amount of revenue from marketing. Even in this pandemic, the sale of drugs, sanitizers, masks, food items, and much more are at peak. Therefore, many affiliate marketers are selling these products and making money out of it. Thus, you can say that the affiliate marketing industry is still booming and is not dead.
Moreover, the idea of working from home is in trend these days, especially in this pandemic. And this is the reason that more and more people want to become affiliate marketers. A lot of people are searching for job opportunities that can be traced from their home itself.
Final verdict
So do you still think affiliate marketing is dead? If yes, then you should read out this article again. You will understand that it is not dead rather it has seen downfall due to COVID-19 impact. The negative impacts of coronavirus make affiliate marketing freeze but not dead entirely. I have discussed some points above highlighting the impacts of a pandemic on the affiliate marketing industry. As coronavirus goes from the entire world, it will prosper again in the market.
For more informative articles get in touch with us, till then keep reading and keep sharing.
---