Instagram Ad statistics which matter to marketers in 2020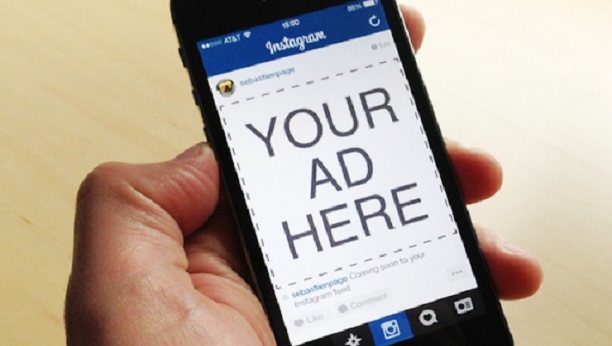 You know 1 billion people use Instagram every day with 500 million stories worldwide. What do this data tell? Can you think? It is simple guys that Instagram is becoming the second most used social media platform after Facebook. We all know the power of social media in digital marketing. Marketers do use social media platforms to market their products and services. As now Instagram is the most used app, marketers plan to utilize Instagram as their marketing tool.
Being the most popular photo-sharing app, Instagram is ready to expand the marketer's business to reach worldwide. If you're planning to use Instagram in your marketing strategy, you must know the ad statistics of Instagram that will matter to you the most in 2020.
Let's get into the ad statistics below.
Instagram Ad Statistics for 2020 Marketers
As per the study, 75.3% of U.S. businesses is using Instagram in 2020. Therefore, businesses must know the ad stats. Have a look at them below.
-Instagram advertisers can attract youth audience of 52.9 million
It is true that Instagram is the photo-sharing app that has the ability to attract a younger audience the most. Here the younger audience is aged between 13 and 17. Businesses whose audience is young must use Instagram in their marketing strategy. Therefore, this makes the Instagram third in terms of youth advertising reach. Instagram has a much wider reach than Facebook (113.3 million) and Snapchat (66.9million).
-US marketers spend 31% of their Instagram ad budget on stories
You already know that the US marketers use Instagram the most than any other country. The marketers know how useful Instagram is for them to attract a large number of audience. Therefore, they spend 69% on the newsfeed and 31% on Instagram stories. This is considering being a good balance when planning your own Instagram advertising mix.
-Instagram advertising reach is 849.3 million users worldwide
Instagram is the most used app worldwide. Every person whether he is a celebrity, sportsman, politician, singer or any other. Everyone loves to be on Instagram. In the current data, the adults are 14% of aged 13 and over. This actually shows a 5.9% increase in advertising reach in 2020.
-73% of US teens say Instagram is a good way to reach them new products
The majority of younger people you will see on Instagram. Not only people use Instagram to share photos or chat but also use to see what brands are selling on Instagram. Therefore, Instagram becomes the best option for businesses to reach out to a wider audience. Presently, 49% of people use Snapchat, and 37% use email. So Instagram is the best marketing tool to enhance the brand's presence worldwide.
-US marketers spend 69% of influencer budget on Instagram
Influencer marketing is also the best option if you want to grow the presence of your brand worldwide. Instagram works wonder for influencer marketing as most of the celebrities are on Instagram and promote products on it. Instagram comes in the first place when talking about influencer marketing and YouTube comes on the second number. If you planning to start influencer marketing then you must use Instagram first than any other social media channel.
-Instagram will earn $12.32 billion in ad revenue this year
This is actually a prediction by eMarketer. In 2018, the revenue was $6.18 billion and in 2019 the ad revenue was $9.08 billion. So this is the big jump from 2018 to 2019. Here Instagram Company is feeling more confident in Instagram's ability to convert audiences into potential customers and generating more revenue for their company.
The final words
Truly, Instagram has become the most used social media platform worldwide. People are using it to share photos as well as launch their products in the market. As a marketer, you must also utilize this tool to build your business in the marketing industry for the long run. I have shared with you all the most important Instagram Ad statistics that I found relevant. Thereby, you also know the importance of this tool and make it a significant part of your marketing strategy.
Kindly comment below to let us know what you want to know in my next article. Till then get in touch with us and keep reading.
---