In house marketing vs. outsource marketing, which is better?
As a B2B marketing firm, are you struggling to grow your business? If you're in that situation, no worries, you're not alone. There are many other companies that are also facing this problem. Well, nothing is impossible. Everything can easily be achieved with the enhanced performance of sales thorough better marketing. However, in marketing, companies have less requirements of multiple people in marketing. Now the important question here is what the best approach is of marketing? There are two ways for this first is in-house marketing or outsource marketing. Which one is better for your company? To know this, you need to understand the comparison between these two.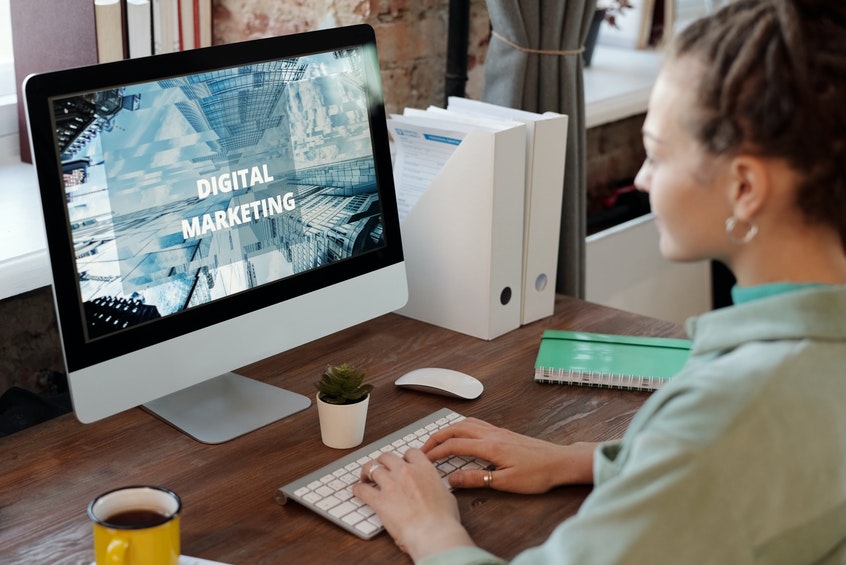 Let's start from the basics.
What is in house marketing?
In simple words, in-house marketing deals with marketing activities of a company that are handle by employees of the company. Here less number of individuals is involved in the marketing process. Often, companies decide to build an in-house team but want to replicate the agency model.
What is outsource marketing?
Outsource marketing, on the other hand, means outsourcing your business activity to the third-party (marketing agency). Also, outsource marketing decreases the workload for company owners and managers who are very busy in their organization. If you're not sufficient in managing your business activities that you can go with outsource marketing.
Let's move further and talk about the difference between these two concepts now.
Major difference between in-house marketing and outsource marketing
Just read the given difference thoroughly and know which one is better option for your marketing –
1. Access to the latest technology
Being in digital marketing, one thing you want to make sure that you're getting access to the latest technology, right. Also, because latest technology helps marketers to do marketing work in more effective way. When it comes to in-house marketing, you may not able to get access to latest technology unless you're using advanced tools or up-to-date about the latest marketing trends. On contrary, if you go with outsource marketing, you may get access to latest technology as agencies usually keep themselves up to date with latest technologies, software, and tools to acquire and retain clients. So here outsource marketing seems to win this battle.
2. Innovative ideas/perspectives
Innovative ideas and perspectives are very significant for any company as ideas can increase the efficiency of any business. When you talk about in-house marketing, you may suffer from less innovative ideas because your employees may not think as out of the box and bring more innovative ideas to the company. There are many marketing firms that keep working with same ideas frequently and don't bring relevant results within their business. Whereas when you go with outsource marketing, they can provide you more innovative ideas as they have more in-depth knowledge. Basically, they serve multiple clients across various industries and offer unique perspective to their clients. Thus, outsource marketing is the king here.
If you want to outsource marketing, you can approach us. We are the best digital marketing agency recognized by SeachGnext.
3. More time consuming process
Another difference you can see here is the time. If you have in-house marketing team, it means you can call for urgent meeting at any time and can check the progress of the company regularly. It works best when you're running multiple projects with deadline. On the other hand, if you go with outsource marketing, you may find difficulty in finding the right candidate for the role suitable for them. Moreover, the training process can also be very time-consuming. Time is precious for any business which they can't afford to waste. In fact, it will be very challenging to expect full dedication from a third-party agency for your work. It is because you're not the only one who is outsourcing marketing; an agency has many clients for which they have to split their time accordingly. Who the winner is? This time in-house marketing wins.
4. Cost
The most important point to consider in marketing is cost. When we talk about in-house marketing, the cost which can invest here may seem to be less, but it is not like that. In in-house marketing, you want to hire a team of skilled professionals having in-depth knowledge, right. Let me tell you that the cost you invest in in-house marketing may exceed that of outsourcing to an agency. Well, you can also decide which method will save you cost in marketing. So it is up to you.
Final analysis
So this was all you read in the comparison between in-house marketing and outsource marketing. Both in-house and outsource marketing are great for your business. I have explained every point that will tell you which marketing method you should go with. If you think in-house marketing can be effective strategy for your business, then you can go for it. In case, you think outsource marketing benefit your business, then contact us.
Also, subscribe to our website for reading more interesting articles.
---