How to write an SEO proposal to eliminate client concerns?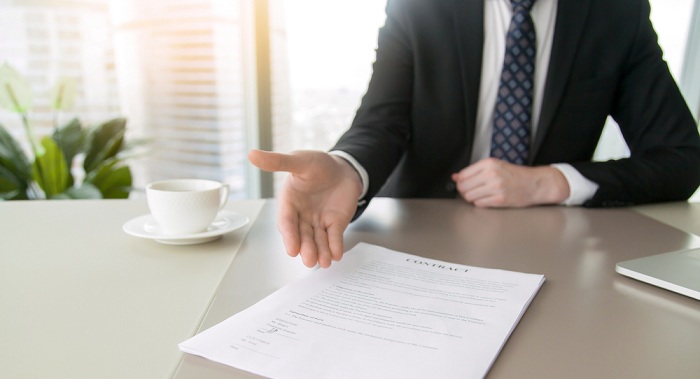 As an SEO agency, you might be providing dozen of services to your clients or prospects. To provide services to your clients, you show them your proposal first. Right! I'm sure that it might happen with you that you've spent long hours working on SEO proposals for a new perspective but it resulted in no deal. Is it true? There are different SEO requirements of different clients, you can't simply create a proposal for each and every client coming to you if you aren't getting desired results from them. Then how to attract clients with An SEO proposal? How you can eliminate their concern about your services?
Don't fret folks! You just need to create an umbrella of your services highlighted in your SEO proposal template. How to create an SEO proposal template? Is that your question? Well, today's blog is only about how you can write an effective SEO proposal for your clients. So let's look at some of the sections given below that you must-have in your proposal templates, with ideas around how to create them.
Construct your SEO proposal to eliminate client concern with following tips
1. Introduction
An introduction is the most crucial part of any site page. It is what gives a clear picture of your company profile. You must make sure that your SEO proposal intro stands out from competitors. Outline the following points in your intro:
Your company's identity – provides a deep review of your company how you started, members of your team, why you love to do this work, etc.
Achievements of your company – this is a good way to showcase your work and the logos of your clients you delivered in the past. Your achievements differentiate you from your competitors. 
Your tools – talk about SEO tools that you work with to perform SEO activities for your clients.
2. Business strength of SEO
While writing about SEO proposal make sure your clients understand the strength, benefits, and value of the work they purchase from you. There are chances that some SEO clients might not understand even the term SEO, so make sure your proposal explains details in a precise way and educate the clients so that they understand the scope of your work of how SEO converts to business benefits and can help the client in boosting the bottom line.
3. Identify problems with SEO audit section  
SEO is a big term for your clients; you need to show them how their website is working or what they need to improve to get a good rank of the site. To show them how their site is working you need to conduct an SEO audit highlighting their site problem which gives a brief checklist including:
Issues with backlinks or broken links, if exists any.
Loading time and performance issue
Page structure issue and navigation issue.
Landing pages issues or user experience issues;
Keyword research ranking issues.
4. Strategy of Actions
Once you're done with highlighting problems now it's time to fix them up with timely action and plan. Talk about the activities that you will be doing the actually proposed assignment. Fix their site problem with the following aspect of the proposed action plan.
Give a brief review of the 'keyword research' and how it will help your clients to connect with their audience.
You can give them detail about their competitor's research analysis and they are performing and what you can do to go ahead of them.
Provide them content strategy and link building strategy to expand their site rank and make it more SEO friendly.
Show them technical aspects of SEO and tell them how it can help them upgrade their site so that it can meet the requirements and best practices set by Google.
5. Reporting plans
The reporting plan is all about how your clients can measure results over time. You need to explain how you will continue to provide the services. Here, you must describe the maintenance plan and activities that you would do on a routine basis. An SEO plan includes resolving initial problems and then setting a plan for ongoing maintenance and improvements.
6. The bottom lines
Try to finish your proposal with a super-short executive summary to win your client completely. Never finish your proposal with a "Thank You" rather writes compelling last lines. Make sure your last lines include details such as fees, payment structure, timeline, terms & conditions, signature, etc.
To conclude Once you have these above points on writing an SEO proposal in your mind, you can easily create a compelling SEO proposal for your clients. Each section might change on the basis of the approach you follow in SEO and the suite of your services.
Now finally you are set to attract more leads and win more profit. Kindly comment below to let us know how you find this article. For more updates get in touch with us.
---