How to use SEOzoom for your digital marketing?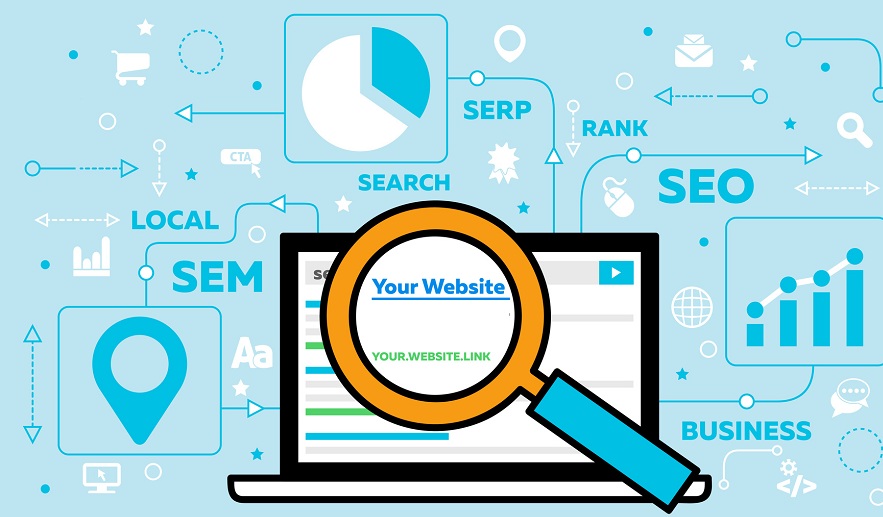 To manage every aspect of an online marketing strategy, we always look for robust tools to enhance our overall online marketing performance. There are much online marketing tool and software available in the market. Are you also looking for a digital marketing suite with robust tools that can help you manage every aspect of your online marketing strategy?
Then SEOZoom is a better option for you. So, are you aware of SEOZoom? Let me tell you what it is. Just keep reading to know how SEOZoom can help you in your digital marketing business.
What exactly SEOZoom is?
SEOZoom is an Italy's premier digital marketing software which was launched in 2015. It manages activities related to searching engine marketing and online promotion of websites through a search engine. Because of its performance, until now more than 25,000 Italian businesses have used SEOZoom. More and more people are getting attached to this software; this is because they have expanded their software to provide data for a website in the United Kingdom as well. They are also planning to enlarge it further to the United States by the end of this year.
Furthermore, SEOZoom tool has a large variety of tools that assist digital marketers, site owners, analysts, and business leaders. SEOZoom tool will help you manage your SEO, conducting competitor research, creating a content strategy, or writing copy. Also with a database of more than 1.3 billion keywords, 64 million domains and 3 billion URLs, SEOZoom will help you conduct all kinds of research.
Ways to use SEOZoom for your digital marketing efforts.
1. Check the spending of your Google Crawl Budget
To know you're spending on Google Crawl Budget, you can use SEOZoom's content overview. You can also add any SEO project within this tool to know which content is performing well. Pages with no keywords aren't ranking and have no visits. You also need to monitor those pages which are not performing well as they are just wasting your time and crawl budget.
2. Use SEOZoom in Researching New Keywords
SEOZoom is the best software which helps you in researching and analyzing keywords tool. Users can also input keywords, domain, or URL. Users can also examine the rank of the site by selecting one or more sites. With the help of website trends, you can easily identify the industry trends, this will ultimately help you better prepare for spikes and declines in sales.
3. Build a powerful content marketing strategy
SEOZoom contains various content marketing tools that help SEO professionals, marketers, and copywriters. Such tools are:
Editorial assistant
Suggest keywords for your article
Synonyms
Niche
Keyword relevance analysis
SEOZoom will also showcase you the top-ranking content for your primary keyword. It makes it easy to investigate the competition without even leaving the tool.
4. Enable your copywriters to create SEO-Rich content
SEOZoom has editorial assistance to work on the copywriter. The editorial assistance provides and SEO score gives insightful SEO recommendations based on the content the copywriter has created. The content writer also showcases the preview of the content that how it will look like in the SERP based on the title and Meta description. Furthermore, editorial assistance has the ability to analyze the competitors' content in real-time.
5. Source & apply new interests in your campaigns
Interest Finder is a new SEOZoom feature. It helps in finding the high volume long-tail keyword and thus helping in keyword research. This will also help you define your keyword research and build your keyword strategy. It also discovers additional interest in targeting your PPC campaigns.
6. Go back in time with SEOZoom time machine
SEOZoom also provides you the feature of the time machine. It evaluates changes to the search engine result page over time which compares current pages to the older pages. The time machine feature helps you pinpoint the impact your competitors have had on the SERP over time.
Wrap it up..
The robust SEOZoom is the best software if you're working with Italian and British customers. It provides you all the data that is required to analyze and optimize your site. SEOZoom is a powerful tool that will help you analyze the overall performance of your website.
The above-mentioned points on how to use SEOZoom for digital marketing will help you to understand the use of SEOZoom in your digital marketing efforts. So, if you want to get ahead of the competition, you must sign up for SEOZoom today.
If you want more about anything else get in touch with us.
---