How to use Reddit in your digital marketing strategy?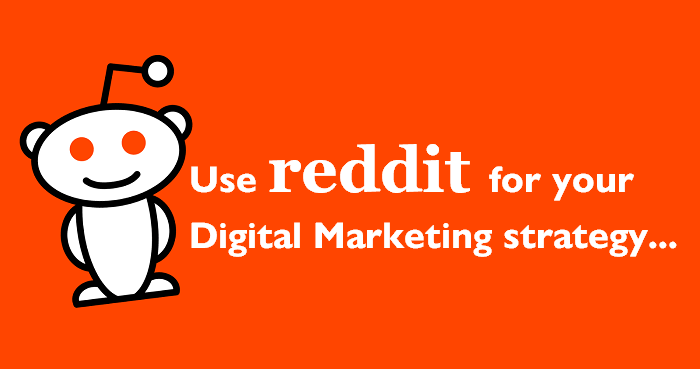 Tired of following the one digital marketing channel? Wanna try new one? Reddit is far now one such platform that you should worth considering for your digital marketing strategy 2020. Let me tell you that Reddit has almost 50,000 active communities and almost about 250 million currently active users. What makes this platform so famous worldwide? Why marketers are so much interested in using this platform? Before I answer all these questions I want to tell you that once you implement this platform in your digital marketing strategy, your business will see the tremendous growth. You wanna learn how to use this platform in digital marketing? First, understand the concept of Reddit.
What exactly the Reddit is?
In very simple words, Reddit is an American based social media platform which is a web content rating and discussion website. It's a unique platform for sharing contents for the people to see and rate based on their relevancy and information. Furthermore, you can share thoughts, links, posts, contents that are open for commenting. This platform attracts 8 billion page views on a monthly basis. Who can use this site? Only registered members can use this site for posting contents such as links, text posts, and images which are then voted up or down by other members.
Therefore, Reddit is a good site for digital marketers to promote their contents. If you also want to promote your content on Reddit then you must know how to use this platform in your digital marketing strategy.
Ways to use Reddit in digital marketing strategy
– Invest in Paid Advertisement
Reddit is the great platform for you to reach the audience you want to target. For that you need to set up a Reddit advertisement campaign in minutes. The charges would be $5 only. If you advertise well enough on Reddit, you'll get a lot of value for the money you spent on the advertisement. Gabriel Weinberg, founder of DuckDuckGo search engine, had a great experience with Reddit ads. His experience shows that Reddit helps you target people whom you're looking for.
– Look for right Subreddit for posting
A subreddit is a place in Reddit where users share specific information about the particular topic. You can select from niche subreddits with few subscribers or big subreddits that generate lots of traffic. So when you post on large subreddit, you are likely to get more traffic to the site but low conversion rates. Make sure to follow the posting rules of the subreddit. Subreddit is also a best way to find new topics and keywords for SEO that are relevant to your target audience.
– Share contents  
After done with posting, it's time to share your Reddit content as much as possible. Reddit can be a great place for you to promote your contents. Let me tell you that Redditors are a group of seasoned internet veterans who detest spammy contents so if you post something which is not relevant then it will be quickly down voted or flagged.
– Provide additional customer service via Reddit
Providing customer services through Reddit is only possible if you get reviews and testimonials about your brand. Well, it's not a guarantee that you'll always get positive reviews and feedback from your customers. So in case you get negative customer reviews try to fix them and offer the relevant solution to your unhappy customers.
– Set up a calendar
This is the best way to keep your audiences and customers up to date about your upcoming events related to your business. Timely update is a key here. As per the Pew Research Centre, 78% of Reddit users come to the site to get daily news update. In addition, you can set up a calendar on Reddit to let people know how much time you'll spend on Reddit and how you'll organize your activity there. Approaching this strategy will surely yield great results.
The bottom line
I hope folks, you all understood what exactly Reddit platform is and how you can use it in your digital marketing strategy. Just remember that Reddit ads are a paid advertising channel which will ensure your posts get featured on the front page. At last, Reddit is a great platform for creating content that can help bring visibility to your brand. All you have to do is just follow the strategies given in this guide. 
For more informative article get in touch with us till then keep reading and keep sharing.
---