How to raise brand awareness?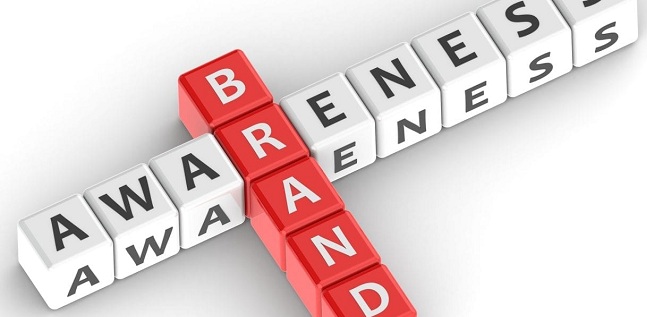 I have seen many people referring to themselves as 'Apple People', 'Nike People', or 'Denim People', etc. What they actually want to convey? Basically, they are associating themselves with brands that are popular in the market. Don't you think it is a kind of brand awareness for us to get to know about these brands from people? Well, this is a kind of brand awareness that has been embedded in people's minds and in their lifestyles that enables them to become potential customers without having to think twice.
So, if you as a company have not promoted your brand efficiently and seeking ways to raise your brand awareness then you must read out this article till the end. This blog will guide you better understand brand awareness so that people can also talk about your brand amongst their peers, friends, relatives, etc.     
Some innovative ways to raise your brand awareness
– Invest in advertising   
Every company invests in advertising just to increase its brand awareness, but investing in the right channel of advertising is the key to get success in raising brand awareness. You just need to make sure that you invest in an appropriate channels such as Social media and Google advertising these two are great ways to promote and raise your brand awareness. You can also run ads on Google Adwords.
– Make your social media presence strong
In the present world, the presence of your brand on social media is like adding glory to your business. You can run your ads on social media such as Facebook, Instagram, Twitter, YouTube, etc. Running your ads on these social channels not only increases the awareness of your brand but also fetch you more potential customers for your products and services.
– Collaborate with other (big) brands
You can collaborate with other bigger brand if you are a small brand looking for ways to increase your brand awareness. You can engage with partners with established brands on social media. Once you have built a relationship with them you can ask them to collaborate with you. By engaging with them on social media, you can also increase your followers and make people aware of your brand.
– Build your brand strategy
So, before you think of raising your brand awareness, you must think of building a strategy for your brand that can define your products and services to people. You must understand that your brand isn't just your company name or a logo, your brand is your company's soul. It is an emotion and images that people can associate with your brand.
– Be creative in your way
You can try out different ways to increase the awareness of your brand. There is no such boundation that you have to promote products via advertising or social media. If you find something creative, unique, or different method for your brand then you must try it out. However, you won't see results immediately but you will see growth in your business if not soon then gradually.
Way forward
Guys, the heart and soul of any business is its brand and brand awareness. If your brand is well-established or well-known in the market then you obviously know the impact of it on your business. However, you also need to make consistency in your brand in terms of its reputation, image, equity, etc. in the market. Making consistency in your brand also increases the awareness of your brand and it ultimately boosts up your sales.
So, if you think your company is lacking behind in brand awareness, you must try out the above-mentioned innovative ways for your brand to enhance its awareness in the market. For more info kindly get in touch with us till then keep reading keep sharing.
---