How to engage with your customers during this pandemic situation?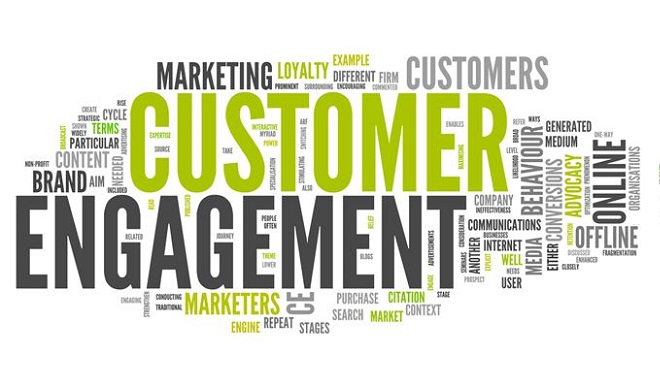 For the past few weeks and months, the entire world began to practicing social distancing due to coronavirus outbreak. Many businesses are facing a financial crisis and many of them have been shut down. Face-to-face communication is no more an option left for anyone. Travelling is also banned. Everybody is in chaos because people can't think of anything but being at home in lockdown. COVID-19 is already the biggest threat imposed on us. But you know the present situation is becoming a challenge for all of us. And the new challenge which companies are facing now is, how to communicate with partners and customers.
There are so many unknown new changes that companies are facing. Therefore, it's extremely important for businesses to communicate with the customer and inform them about your company's status. But how do you actually engage with your customers?
Wondering about the solutions? If yes, then this article is for you. Read below some tips to engage with your customers in the COVID-19 pandemic.
The best tips for you to engage with customers during COVID-19 pandemic
– Enhance your presence on social media
Great! If you have an account on social media. These days people are more active on social media platforms. It keeps them updating about the situation worldwide. So if you post anything related to your business products and services, people will get to know about you easily. Therefore, social media is the best platform to interact with your customers during the crisis.
– Market your gift cards to customers
This is another best way to engage with your customers. Since you're not interacting with your customer physically, that's why gifts are a great engaging way for you. When you market your gift cards, then you can urge your customers to buy certificates and gift cards. Therefore, this becomes a great opportunity for you to support your business even when people can't be there in person.
– Make a live chat service available
Yes folks, if your customers can't visit your store in person then you can make live chat available for them to connect with you. If you're able to offer live chat support services then do so. This way you can connect your customers personally while maintaining social distancing. Your customers will surely enjoy interacting with you.
– Host live events and campaigns
This is one of the best way to interact with your customers, I would say. There would be many businesses whose event might have been canceled due to coronavirus pandemic. Therefore, you have an opportunity to host a live event for customers. In the live event, you can talk about your business situation, products & services. Moreover, you can share your live event on various social media platforms.
– Provide special offers and discounts to use later
I know it would be difficult for your customers to support you in the future. But you can't lose hope. You can offer discounts and credits to their accounts so that can redeem it later. And also if you can sell your products online, offer special discounts on your website. Your customers will surely enjoy exclusive opportunities provided by you.
– Listen to feedback and respond to customers
Listen to feedback to your customers and providing them with relevant solutions always brings positive to your business. It actually builds trust in your customers for your company. There are many questions hovering about the global crisis right now. Therefore, be ready to communicate the latest updates with your partners and customers via the online portal.
– Show care for the community through company values
Let your customers know that you care for them even during the global crises. If you take any action to tackle the crises will build trust in your customers and reinforce your brand value. You can tell people what precautions they should take to save themselves. For example, Coca-Cola's marketing has been reminding customers that "staying apart is the best way to stay united."
Conclusion
The bottom line says that as a businessman you must keep in touch with your customers. Follow all the tips that I have mentioned in this article. If you don't do so, you will surely lose your customers in the future. Therefore to make them your customers in the future also, you need to stay connected with them.
Kindly get in touch with us for more updates, till then keep reading and keep sharing.
---