How to combine SEO and Social media to get a better result?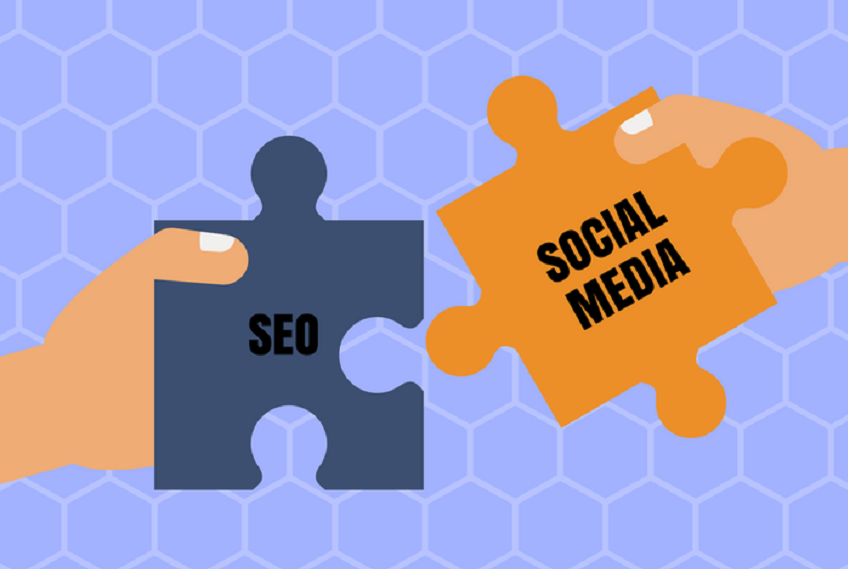 Building a great website and getting a higher rank on Google page is crucial for every online marketer. It is important for every marketer to make his website more visible on Google. So that he/she will be able to attract more and more customers to his brand products. Here comes SEO which helps marketers to get a higher rank on Google and make the site more visible.
However, SEO is not just sufficient for a marketer. So, what to do? Marketers must incorporate other marketing tools as well as one such tool is social media. Yes, when you amalgamate both SEO and social media tool together in your marketing strategy it can yield more profit to your site.
Are you puzzled on how to combine SEO and Social Media to get better results in your online marketing campaigns? Don't worry! Just continue reading the content to know it.
Some strategies to effectively combine SEO and Social Media to get better results
1. Build Brand Awareness with Interactions
Audience engagement plays a vital role in building brand awareness and attracting more customers. If you ignore any comment on social media then it would be a big mistake in SEO because listening to those who engage with your content will increase your online presence and boost your authority in your filed. You have to keep your customers happy by addressing their problems. All of this will contribute to SEO.
2. Focus on Quality, not Quantity
Do you want to boost your brand? Social media is a good platform as it can boost your brand in many ways. The best way to impact SEO is to produce best quality contents. You have to create interesting, engaging, relevant contents in front of the influential creator. It's a good way of improving search engine ranking over time.
3. Build your Social Media Campaigns on Search Data
To know about users' intent, you need to amalgamate search data in your social media campaigns. Your content must start with an SEO strategy that can identify long-tail keyword phrases to target your audience. This is how you can use this strategy to craft relevant contents that intersect your audience on their active social media channels.
4. Train your social media team on SEO
Knowledge or hashtags and creativity in social media is not enough, you have to train your team for SEO also. You need to keep them updated with the new trends and changes in the field of SEO. Make sure you follow proper SEO principles and have SEO goals that are shared with each department.
5. Attract genuine or potential followers (don't buy fake one)
Social media plays a great role in gaining followers. It is also a well-known fact that Google ranks companies higher in search engine results. Followers are obtained when social media users engage with your site posts and contents, relevant and quality content encourages them to return to your page for update and share your posts. The more they share the more followers you will get on your site. It's a good way to improve your SEO rank.
6. Focus on Reach, Readability, and Engagement
SEO and social media both are not confined to just search rank or posting contents. Ranks and posting are just strategies that are used to reach out to your audience. You need to engage your audience on social media by posting contents. However, you need to keep your focus on meeting the needs of the readers or followers.
Final thoughts…
Social media and SEO both are very crucial for getting the higher rank of the site. These are the two factors that need to work together for any online marketer to attract more audience and generate more leads to their site. You need to see that SEO and social media are fundamental for building online authority. Therefore, you need to put some efforts into optimizing your social media profile. Try to connect with your right influencer, and post quality updates on each social media network. The above-mentioned strategies on effectively combining SEO and social media will surely help you support your online or digital marketing efforts.
If you also wanted branding of your product through SEO on social media networks then kindly get in touch with us. For more updates keep reading.
---